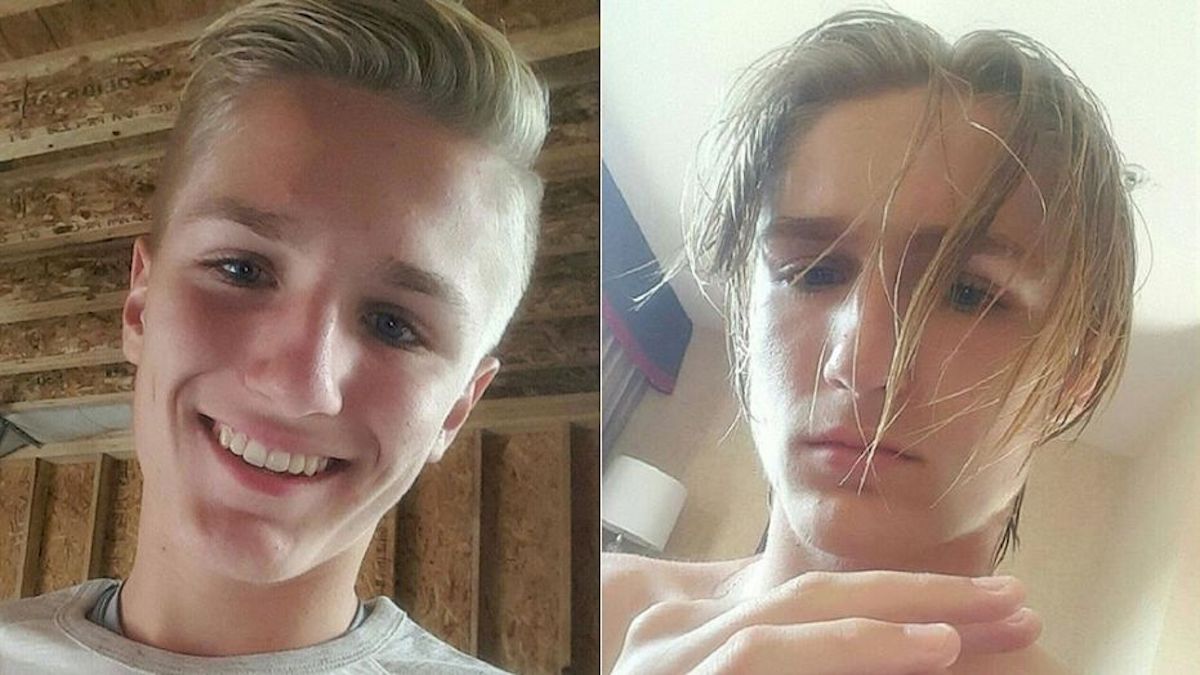 Matthew Minkler Russian roulette death: Was a Henderson, Las Vegas teen shot dead because of a grudge and drug addiction involving Kody Harlan and Jaiden Caruso?
A 17 year old boy has died while playing Russian roulette according to Las Vegas enforcement authorities.
Notice of Matthew Minkler's death came late Friday when cops discovered the 17 year old boy's body in an abandoned house in Henderson, Nevada, roughly 16 miles from Las Vegas following an earlier arrest relating to a traffic violation.
A preliminary autopsy noted Minkler dying of a single bullet wound to the head.
Arrested and facing a charge of murder with a deadly weapon is Jaiden Caruso, along with Kody Harlan, 17, who is facing charges of accessory to murder after the fact and destroying evidence reported the Las Vegas Review Journal.
A police probable cause arrest report told of the victim's body being dragged to a downstairs closet in the kitchen following the shooting.
Noted the report in part: 'Russian roulette is known to be a deadly game of loading a single bullet into a revolver, spinning the cylinder and then pulling the trigger.'
Unclear is how the three boys knew one another or how they came to meet at the Henderson house where Minkler's body was abandoned. Also not clear is how the gun was acquired by the teens and who ultimately pulled the trigger that led to the teen suffering a fatal head wound.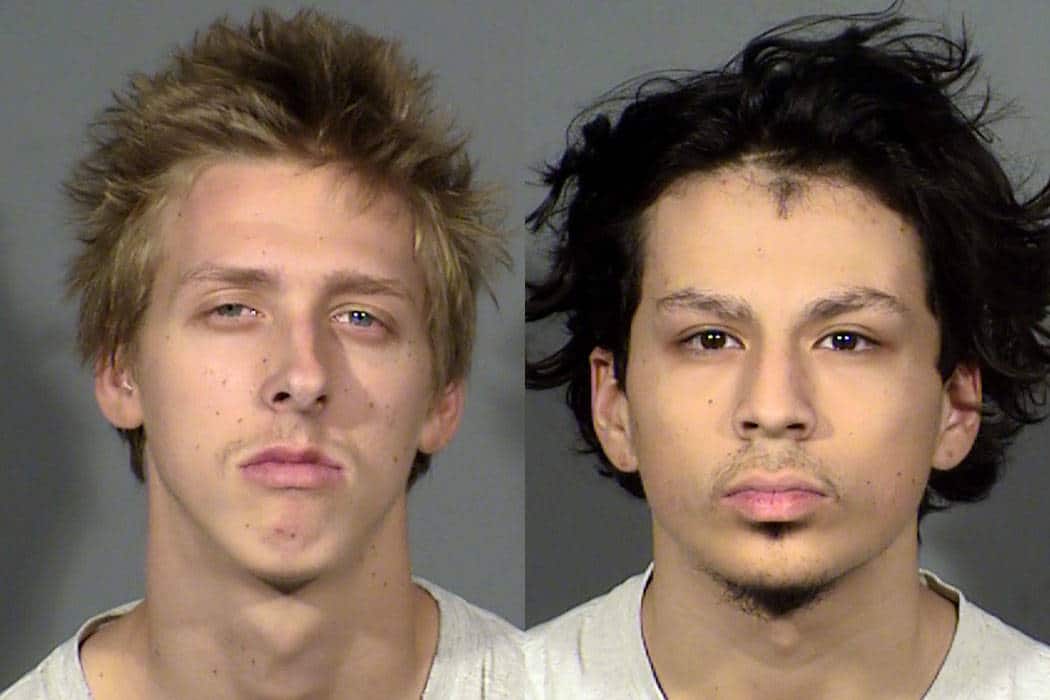 Was Matthew Minkler shot to death because of a grudge involving 

Kody Harlan and Jaiden Caruso?
During questioning, Caruso 'broke down', claiming that the shooting was accidental and that he was high on Xanax at the time. Harlan told police that Matthew was shot in the face by Caruso after he had pulled out a .375-caliber revolver for a game of Russian roulette.
While no motive has been given for Matthew Minkler's shooting death, the teen's mother alluded to one of the teens having a beef with her son, and had her son known would have never got into the car with the other teens.
Of disconcert, the words "F—- Matt" had been spray-painted onto the closet door where Matthew was found.
Matthew Minkler forced to pull trigger of loaded gun against his head:
Russian roulette is known as a deadly game of loading a single bullet into a revolver, spinning the cylinder and then pulling the trigger while aiming the gun at yourself.
During questioning, Harlan told police Caruso 'never allowed the other participants to handle the firearm or pull the trigger themselves'. 
The Las Vegas Review Journal reported Caruso and Harlan being charged as adults and being held at Clark County Detention Center after initially being booked into the county's juvenile detention center.
Matters came to the fore earlier that Friday when cops tried pulling over a vehicle being driven recklessly near East Sunset Road and Green Valley Parkway.
The vehicle, later discovered to be stolen, drove through a red light and crashed at the intersection, at which point five teenagers attempted to flee.
Upon being taken into custody, one of the teens revealed information about the homicide. Minkler's body was subsequently found in the abandoned house on Cool Lilac Avenue.
The family of Matthew Minkler doesn't believe what two suspects, who called themselves "friends," had to say about Matthew's death. @FOX5_Tiana has the latest.

Read the story: https://t.co/hVPAcdYYS8 pic.twitter.com/AAhMGMfldd

— FOX5 Las Vegas (@FOX5Vegas) June 14, 2018
Matthew Minkler suspects steal victim's wallet and buy new shoes and drugs: 
Steve Minkler, Matthew's father has since said he believed the two arrested teens were lying and that his son would have never been involved in the Russian roulette game. The father remained adamant his son's death was premeditated murder.
The arrested teens insist they were the boy's friends while questions are now raised why they failed to seek help or call authorities following Friday's shooting.
FOX5 reported the teen's instead cleaning up the evidence, stealing Minkler's wallet and buying new shoes and drugs.
Cops are now also in possession of cellphone footage immediately following the shooting suggesting that there were more teens at the abandoned house who may have witnessed the shooting.
Offered, Henderson officer Scott Williams, 'That's one of the most concerning things about this whole case. Why have these kids not told their parents?'
Adding, 'Having them come forward is not only helpful for us, but these kids witnessed this traumatic event. They need counseling to get that off their chests."
While Henderson neighbor, Roy Schneider, a former teacher of forty years, who lived next door to the abandoned house where Minkler's body was found, reflected, 'if there was more parental control, less of these type of things would happen.'
Adding, 'people just don't have any respect for human life, anymore….'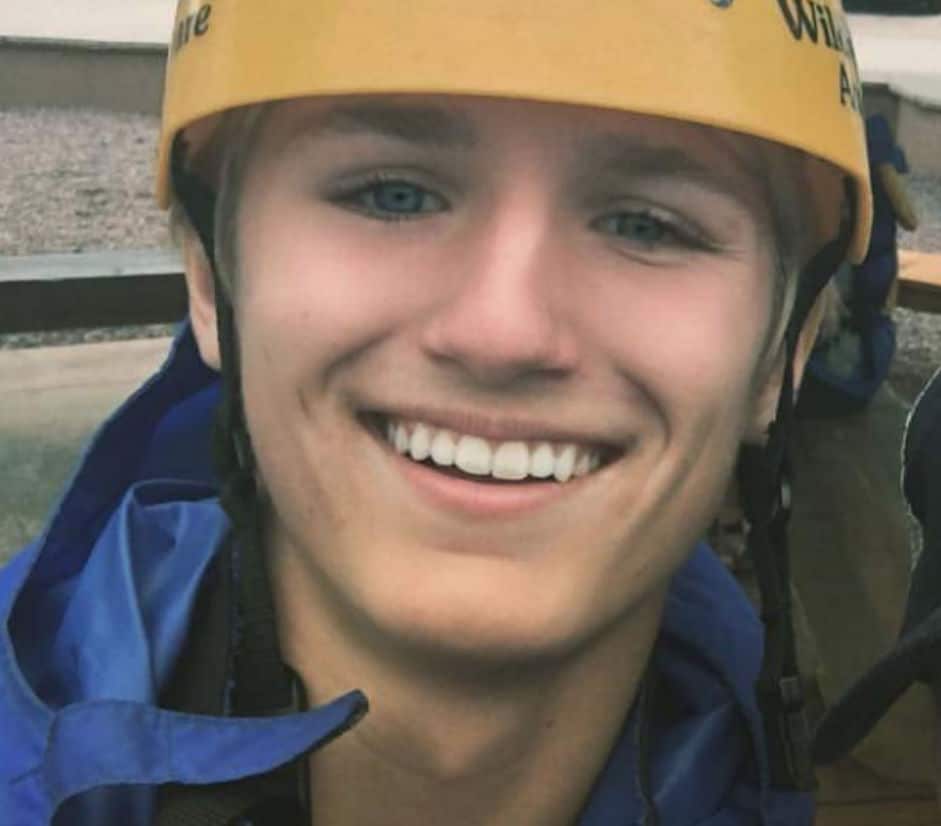 Matthew Minkler GoFundMe Page: '

We will never get to see that beautiful smile or get those loving Matt hugs'. 
A GoFundMe page has since raised more than $6,800 to help Minkler's family with funeral costs. 
Wrote Leah Robbins-Golden, Minkler's cousin, 'We are beyond devastated and hurting more than imaginable. We will never get to see that beautiful smile or get those loving Matt hugs that just brighten our days.'
Added the relative on Facebook, 'RIP my lil big cuz. I'll never ever be the same without you. I love you more than anything Matthew.'
Brazilian teen girl dies playing Russian roulette with boyfriend
Juan Borja dies in Russian roulette game, Texas teen arrested.
Zdzislaw ­Golabek blows his head off in drunken Russian roulette
Largo teen shoots self dead during game of Russian roulette. The thrill of death.