What led to Juan Borja a 13 year old Texas teen dying after bringing a gun and initiating a game of Russian Roulette. 14 year old boy arrested. 
A 14 year old Texas teen has been arrested after fatally shooting 13 year old Freeport teen, Juan Borja.
The boy's death came Wednesday late afternoon when Borja brought a gun to a park amongst a group of friends where upon he suggested they play a game of Russian roulette.
One of Borja's friends, a 14 year old boy took the gun and shot Borja in the chest after Borja had loaded the gun with a bullet.
According to KIAH, upon Borja's shooting death, the group fled the scene, leaving the boy unconscious and face down on the ground after police responded to a 5:45 p.m. call from neighbors about suspected fireworks.
Emergency personnel responded to the scene and rushed Borja to Brazosport Medical Regional Hospital, where he was pronounced dead, reported the Houston Chronicle.
The 14-year-old suspect was charged Thursday with manslaughter and tampering with or fabricating physical evidence.
Police declined to publicly identify the arrested youth except to say he was a friend of the deceased as well as a fellow band-member.
The suspect allegedly hid the firearm in a field. Police said the weapon was located.
Zdzislaw ­Golabek blows his head off in drunken Russian roulette
Largo teen shoots self dead during game of Russian roulette. The thrill of death.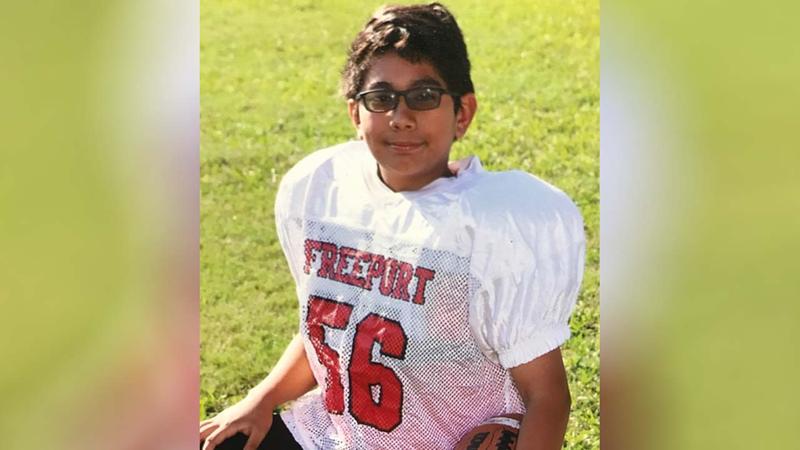 Brazosport Independent School District released a statement saying that counseling services will be made available at Freeport Intermediate School, where Borja was in 8th grade.
Told the statement in part, 'Our hearts are broken by this loss, and we extend our deepest sympathy to family and friends'.
Borja's shooting death has since stunned the seaside community of Freeport about 60 miles south of Houston, where Borja was considered 'one of the good guys'.
Told another friend, 'He was the definition of cool'.
'There isn't anybody like him,' Alex Parral, 15, said. 'Nobody expected him to be in that position.'
Crowd now at Peppermint Park in Baytown for Juan Borja More @HoustonChron https://t.co/RJKSpXEv2I pic.twitter.com/jS87ukSIZf

— Mark Mulligan (@mrkmully) April 20, 2017
Come Thursday, friends and family gathered to mourn the death of the 13-year-old student, candlelight vigil in Peppermint Park.
'He was just a nice person,' said friend Jahcorean Nelson, 13 via chron. 'He never did anything wrong.'
Responded Borja's weeping mother, Bella Gallardo, in Spanish: 'Imagine the pain of a mother who loses a child who is only 13 years old with so many dreams'.
The mother said her son was one of six children along with being popular and athletic.
The investigation is continuing into the teen's death. The Brazoria County Sheriff's Office and District Attorney's Office are assisting the Freeport Police Department.
Yet to be necessarily understood is how Borja came to acquire the gun and what had inspired the boy to want to 'play' Russian Roulette, with one commentator on the web speculating it may have been an part of an 'initiation'-dare amongst the juvenile boys.
Freeport PD says the victim, Juan Borja, the 14yo suspect & other teens were hanging out at Peppermint Park yesterday around 5:45pm @KPRC2 pic.twitter.com/N6A6pYGApU

— Sophia Beausoleil (@kprc2sophiab) April 20, 2017
Family of #JuanBorja says he wanted to 1st in fam to go to college. The 13YO was shot, killed yesterday #khou11 pic.twitter.com/iUD3brX5ls

— Mario Sandoval (@KHOU_MSandoval) April 20, 2017
#NOW #UPDATE#Freeport police say 13-year-old Juan Borja died in 'Russian roulette' shooting, teen arrested
==> https://t.co/Sq9Em0mSj1 pic.twitter.com/Rkp8DAdCCL

— FOX26Houston (@Fox26Houston) April 20, 2017