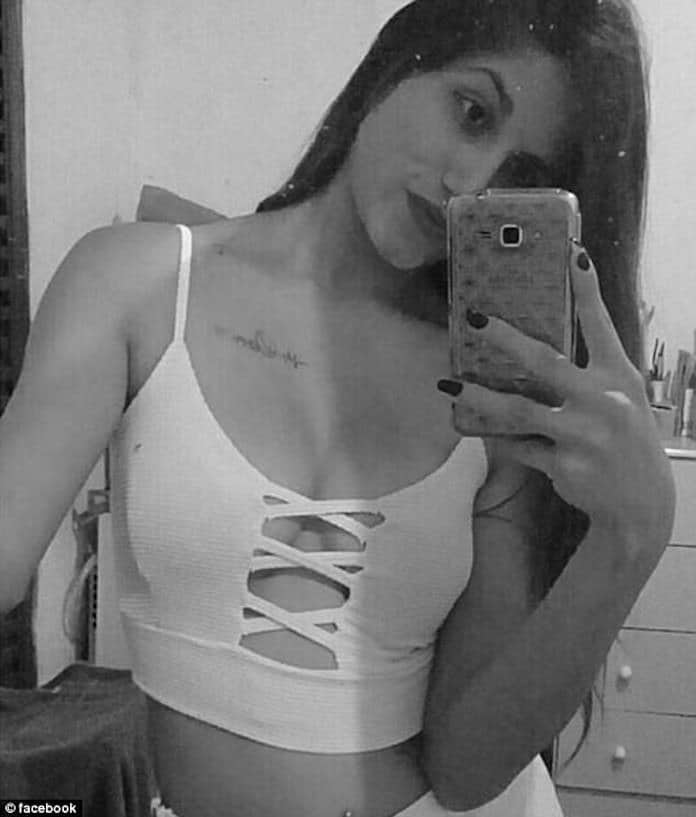 Palloma Lima a Brazilian teen girl dies after being shot dead by her boyfriend while playing Russian roulette. Investigators now seek gun used in shooting death.
Palloma Lima an 18 year old Brazilian teen girl has died after playing Russian roulette with her 27 year old boyfriend.
Arrested in connection with the teen's death was Lima's un-named boyfriend after the man allegedly shot her dead during the 'chance' game.
Local media reported Lima dying Monday night shortly after being abandoned at a hospital in Gama, near the Brazilian capital of Brasilia.
The dailymail reported the white Fiat Palio car Lima is alleged to have been shot in during the deadly game had several bloodstains in it when it was stopped by police in the nearby area of Santa Maria.
The driver told police he was planning in helping Palloma's boyfriend go on the run by dropping him off at a safe haven after they fled Gama Regional Hospital.
Another couple said to have witnessed the killing have also been questioned by police.
Police told local media they suspected Palloma had died during a game of Russian roulette, in which players risk their lives with a revolver with a single bullet by taking turns to put the muzzle against their heads and pull the trigger.
The full circumstances of the teenager's death were not made immediately clear on Tuesday as detectives continued to search for the gun that killed Lima, with one local report claiming the suspect was contradicting the police assertion the game was to blame for her death and insisting Palloma had died by accident.
One of the two witnesses to the death have also been arrested after drugs were found in their house during a subsequent search.
Yet to be understood is what led to the girlfriend presumably agreeing to play the dangerous game of chance.