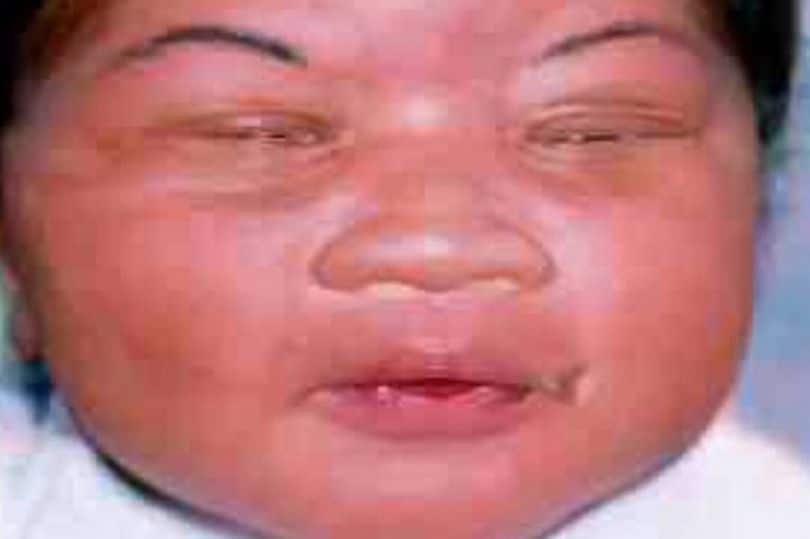 Gloria Williams sentenced: South Carolina woman who kidnapped Jacksonville, Florida baby, 

Kamiyah Mobley (aka Alexis Manigo) begins jail as the abducted girl admits she still calls her mom.
A woman who kidnapped a newborn baby from a Jacksonville, Florida hospital in 1998 and raised the child as her own was on Friday sentenced to 18 years jail.
As part of her sentencing, Gloria Williams, 52 will also serve five years concurrently on a charge of custody interference according to AP.
The jail term follows the wannabe mom kidnapping newborn baby girl, Kamiyah Mobley from a hospital in Jacksonville in July 1998.
During trial testimony, Williams told how she wore scrubs to look like a nurse and put the infant in a bag before proceeding to escape with baby in tow. According to Williams, the then 32 year old was in an abusive relationship and suffering from depression.
'There are no winners and no losers in this case,' Judge Marianne Aho said just before announcing the sentence. Aho said many people had suffered in the case, including Williams.
'The family in this case suffered not knowing what happened to their child for approximately 18 years.'
Williams got credit for 511 days she's already served, and has 30 days to appeal the sentencing.
Kamiyah Mobley, who was kidnapped at birth by Gloria Williams, who raised her for 17 years, speaks out exclusively to our @EvaPilgrim: https://t.co/iYImUGxgVS pic.twitter.com/pWxqflo3jM

— Good Morning America (@GMA) June 11, 2018
Gloria Williams sentenced: Abducted daughter speaks on Good Morning America.
Williams raised Mobley — who grew up as Alexis Manigo — in Walterboro, South Carolina, until her arrest in 2017. She didn't tell the girl of her true identity until the girl discovered she couldn't get a driver's license because she didn't have a valid birth certificate or Social Security card.
After finding out her true identity, Mobley told a friend about it. Eventually, the National Center for Missing and Exploited Children received an anonymous tip about Kamiyah's whereabouts, and authorities were alerted and Williams arrested.
Since learning her identity, Kamiyah has legally changed her name from Alexis and reconnected with her birth parents, Shanara Mobley and Craig Aiken.
Kamiyah has spent time with her biological parents but still supports the only mother she knew. She has professed sadness that Williams faces years in a prison cell, and had pleaded for a shorter sentence. She showed up in tears at Williams' first hearing.
'I believe now that this is over, we can continue on our journey of healing together as a family and support our daughter on her decision making,' Aiken said in a brief statement to reporters after the hearing.
Of note, Kamiyah did not attend Friday's sentencing hearing.
Appearing on Good Morning America on Monday since Gloria Williams sentencing, Kamiyah acknowledged keeping in touch with Williams, saying, 'She calls and still gets on me. Yes she does,'
'I actually got closure now,' Mobley offered via GMA. 'Everything is done. No more court. No more back and forth.'
Kamiyah has since taken up living with her biological parents in Jacksonville, Florida.
Kamiyah Mobley's father Craig Aiken thanked god for the safe return of his child and the #Jacksonville community for its support after Gloria Williams' sentencing.

He said he wants to focus on mending his family and supporting his daughter. pic.twitter.com/LkInhdLgbs

— Brittney Donovan (@brittneyANjax) June 8, 2018
EXCLUSIVE: Kamiyah Mobley set to speak with @GMA on Monday following the sentencing of her kidnapper, Gloria Williams. More details: https://t.co/xpDS2bluMv pic.twitter.com/5LwCRff0Wi

— First Coast News (@FCN2go) June 11, 2018
Gloria Williams sentenced: 'I will always love you, but you're not mine…'
Kamiyah acknowledges Williams was wrong to kidnap her, while stressing she didn't want the woman who she grew up knowing as 'mom' not receiving a lengthy sentence. The two have kept in touch through letters since Williams has been in jail.
Williams testified at her trial earlier this year that when she stole Mobley in 1998, she had lost custody of her two other children and was in an abusive relationship that led her to miscarry about a month before. After the loss of her pregnancy, she drove to Jacksonville from South Carolina.
She had testified that she had no plans to kidnap a child.
'I felt like I was on autopilot. My life was out of control, I lost everything,' she had said according to the Florida Times Union.
Upon the abducted girl showing up at the initial hearing upon Williams' arrest, the faux mother told the girl, 'I will always love you, always. But you're not mine.'
'Don't lock mom up' Kamiyah Mobley pleads for Gloria Williams
'I love you mom,' Gloria Williams faces life in jail after abducted daughter defends her
'All he did was lie' Kamiyah Mobley aka Alexis Manigo goes on Facebook rant against 'loser' dad
'She's still my child' Charles Manigo never knew he'd been duped over Kamiyah Mobley
'Tears of joy' Shanara Mobley and Craig Aiken meet missing daughter Kamiyah Mobley
Why? Kamiyah Mobley missing baby turns up 18 years later. Gloria Williams fake nurse arrested
Arika Williams: Kamiyah Mobley discovered her true identity 2 years ago says half sister.
'She's no felon' Alexis Manigo aka Kamiyah Mobley defends abductor mom
#GloriaWilliams will spend 18 years in prison for the kidnapping of #KamiyahMobley in 1998. Williams cannot profit in any way from her crimes. @ActionNewsJax pic.twitter.com/COoEIDzAwg

— Bridgette Matter (@bridgetteANjax) June 8, 2018