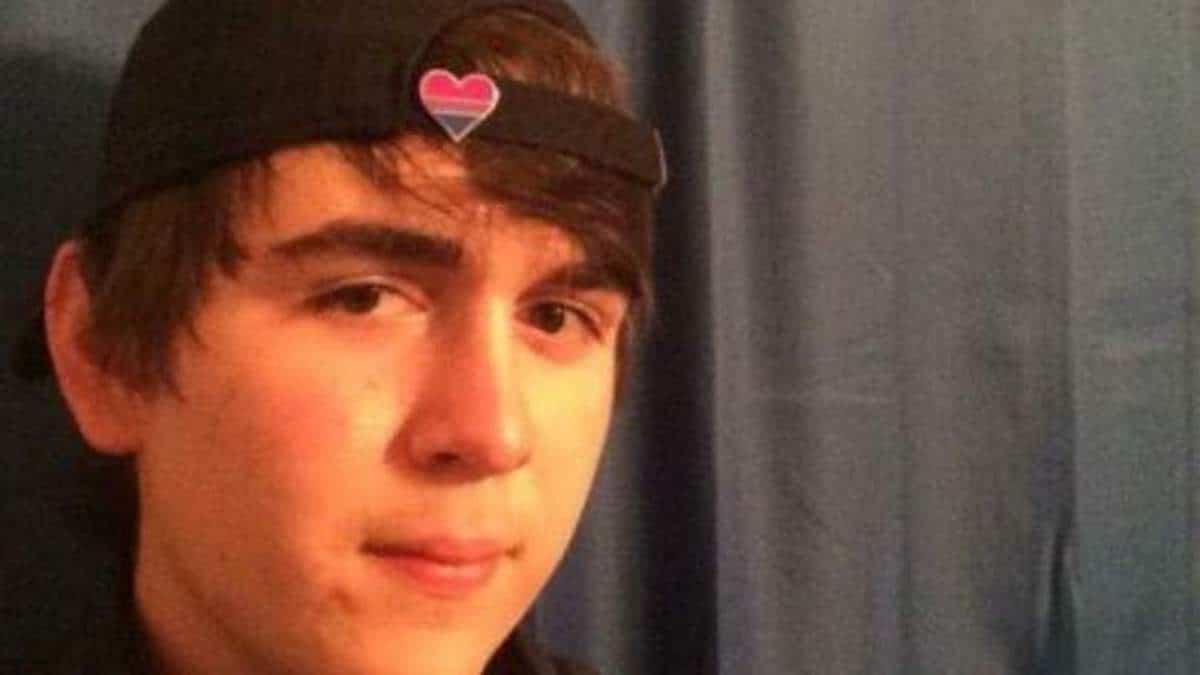 Dimitrios Pagourtzis family statement: Antonios Pagourtzis and Rose Maria Kosmetatos grapple with the son they love and his actions. But where did those actions come from?
The family of Santa Fe High School shooting suspect, Dimitrios Pagourtzis, the 17-year-old high school junior accused of gunning down his fellow classmates and teachers in a mass shooting Friday morning, have released a statement saying their son's actions 'seems incompatible with the boy we love.'
Continued the statement released Saturday through the family's lawyers, 'We are saddened and dismayed'.
While adding, 'We extend our most heartfelt prayers and condolences to all of the victims. We also wish to thank all the first responders from all over Texas that assisted in rendering aid and support,' 
'We are as shocked and confused as anyone else by these events that occurred. We are gratified by the public comments made by other Santa Fe High School students that show Dimitri as we know him: a smart, quiet, sweet boy. While we remain mostly in the dark about the specifics of yesterday's tragedy, what we have learned from media reports seems incompatible with the boy we love.' 
The family said they 'share the public's hunger for answers' but will wait to speak on the tragedy until the investigation is complete.  
'We have been and will continue to cooperate with the authorities conducting the investigation, and ask for the public's patience while it moves forward,' the statement continued.
'We ask the public to please extend privacy, both to the victims and to our own family, as all of us try process these events, and begin the healing process.'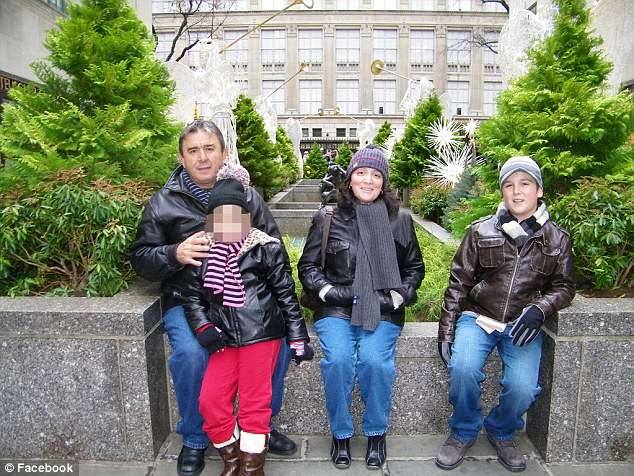 According to witnesses, Pagourtzis allegedly told students he was going to make them 'pay' as he opened fire. The teen allegedly targeted classmates he did not like and let others live to 'have his story told'.    
The shooting followed after the honor roll student and normally reserved youth entered a school art classroom donning his customary trenchcoat despite the stifling heat where he took out a shotgun and .38 caliber gun and picked off his targets.
By the time he was finished, the youth who payed homage to guns and violent video games on social media along with being fascinated with Nazi symbols had left ten dead and at least 14 injured .
At the time the teen entered the classroom wearing a 'Born to Kill' t-shirt while yelling 'Surprise!' as he brandished guns he had taken from his father. It was not thought that the father was aware of his son having taken the guns, which were legally licensed.
Screamed the youth as he began to pick off his targets, 'You're going to pay!'
According to a charging document, Pagourtzis deliberately picked out the victims, leaving students he liked alive so he could have his story told.
Upon police responding to the scene, the teen gunman crumpled to the floor where he surrendered. 
The surrender came despite the gunman's intended plan to commit suicide.
'He admitted to investigators that he intended on killing himself, but he chickened out at the last minute,' Galveston County Magistrate Mark Henry told via the nydailynews.  
Investigators who reviewed Pagourtzis's computer and cellphone found evidence the teen had been planning to kill himself after the shooting.
Instead, he collapsed as he gave himself up to the cops, avoiding a police confrontation.
Pagourtzis is now being held without bond on charges of capital murder and aggravated assault of a public servant. He barely spoke during the brief court appearance on Friday evening, except to request a court-appointed lawyer. 
I don't care what your thoughts are on what can be done about the tragedy perpetrated today by Dimitrios Pagourtzis in Santa Fe

One thing NO ONE can disagree with is the fact that Congress should be debating solutions.

Why the hell are they refusing to even debate a solution?

— Brian Krassenstein (@krassenstein) May 18, 2018
"Dimitrios Pagourtzis" dad is a far right Fox New/NRA fan from Greece. Greece has a large white supremacist group called Golden Dawn, and their logo is similar to the logo of the neo nazi group Atomwaffen who has carried out other terror attacks in Texas pic.twitter.com/WY8srw9idT

— Tariq Nasheed (@tariqnasheed) May 18, 2018
Dimitrios Pagourtzis Santa Fe shooter: How does a 17 year old boy learn to become so violent?
Friday's shooting was the deadliest school attack since 17 were killed in February at Marjory Stoneman Douglas High School in Parkland, Florida. In all there have been 22 mass school shootings on campus which since the beginning of 2018 according to a report via CNN.
That number contrasts with Gun Violence Archive, which tracks shootings across the country, irrespective of actual numbers shot, counting the Santa Fe incident as the 34th school shooting this year.
Irrespective of the method of counting, the pervasive violence of mass shootings appears to be a mainstay in angst ridden America consumed with its own ineptitude or reticence to confront its tendency to resort to guns and violence as it grapples with identity, domination and 'shoot to kill' reflexes….
Video: Texas gunman dancing at Greek Orthodox Church days before mass shooting.
Santa Fe victim predicted 'spurned' gunman would kill her.
Photos: Santa Fe High School shooting victims I'd.
Santa Fe High school shooting: 17 year old Nazi fan kills 8 classmates & 2 teachers.