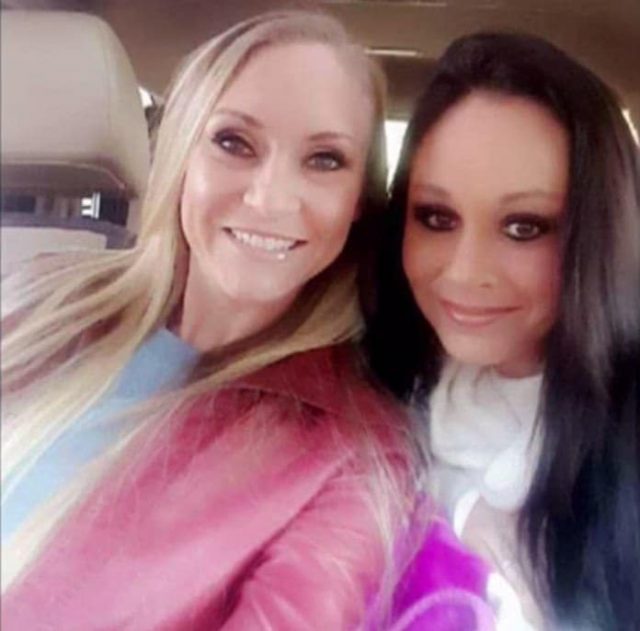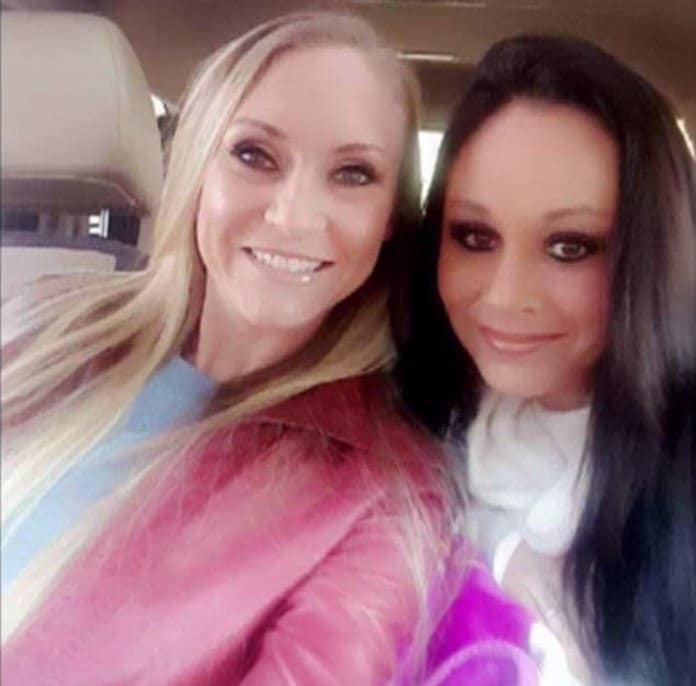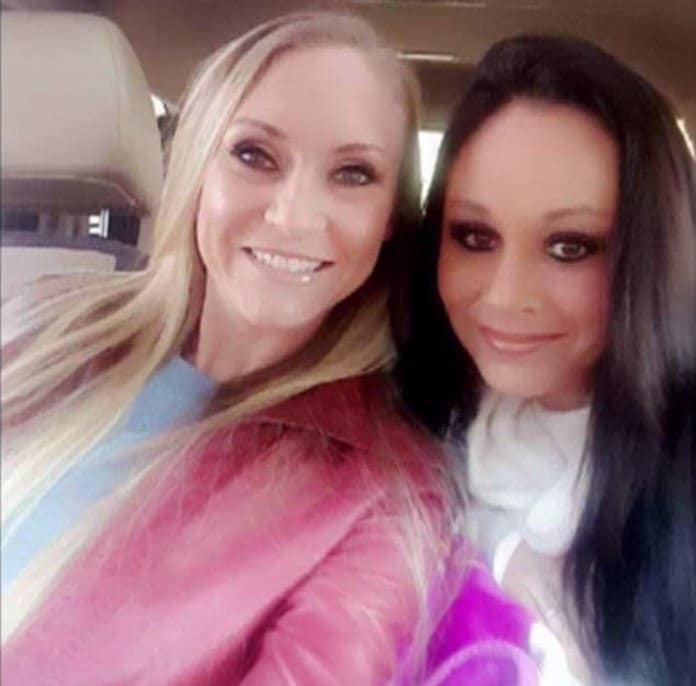 Mandy Vanhouten a former waitresses at Sportsman Drive-In in Stuttgart is sued by her co worker for 'stealing' $300K winning lotto ticket. Does she have a case?
Leslie Underwood a Stuttgart, Arkansas burger joint worker has filed suit against co worker Mandy Vanhouten accusing the former waitress of stealing her share of a $300K Arkansas lottery winning ticket.
The suit alleges that the women's boss, Steven Luckadoo, gave them several scratch-off tickets with the understanding the two would split any winnings. But Underwood said Vanhouten cashed in the winning ticket and never returned to work, the Arkansas Democrat-Gazette reported.
The lawsuit alleges that both women scratched off the tickets on Dec. 22, and found one was worth $300,000. Yet instead of splitting the big win, the lawsuit says Vanhouten took the ticket home that weekend and cashed it in on Dec. 27 without telling Underwood.
Vanhouten has 'skipped town' and hasn't been back to work since, according to the lawsuit.
$300K: Arkansas burger joint worker accuses fellow waitress of stiffing half of lotto prize money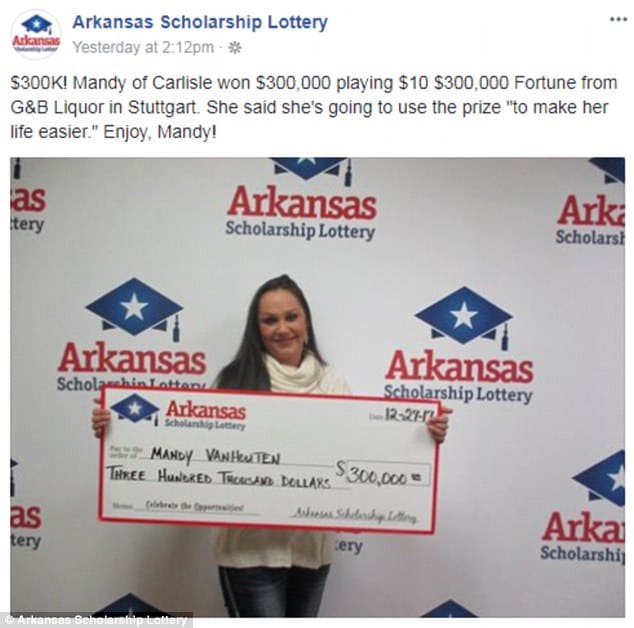 Mandy Vanhouten: 'I'm going to use the winning lottery ticket to make my life easier'.
The Arkansas Scholarship Lottery said Vanhouten told them she bought the winning $10 ticket at a Stuttgart liquor store, while quoted her as saying she was going to use the prize 'to make her life easier.'
It wasn't clear whether Lottery officials could show that the winning ticket was in fact purchased by Vanhouten at the alleged liquor store.
Now Underwood is suing, asking for a judge to freeze the money earned from the lottery prize until ownership of the winnings can be established.
'We talked about how life changing it would be and what we were going to do with this money,' Underwood told ArkansasMatter, adding that she wanted to use the money to take her kids on a vacation. 'She decided to take it and run.'
Since then, Vanhouten has gone missing — she hasn't answered phone calls or her door at home, Inside Edition reported, and even family members aren't sure where she is.
A listed phone number for Vanhouten could not be found.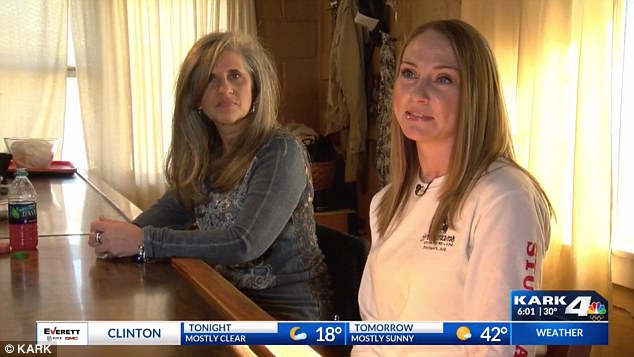 But only Mandy Vanhouten's signature appeared on the winning ticket.
The lawsuit asks Pulaski County Circuit Judge Chip Welch to put half the prize into a court-supervised bank account until he has decided whether Underwood is entitled to the share. Underwood also said she's entitled to a temporary restraining order to prevent Vanhouten from spending any of the money. If she spends the money before Welch decides Underwood is entitled to half, then it's not likely Vanhouten would be able to repay her, the lawsuit said.
Scott Hardin, a spokesman for the Lottery, told ArkansasMatter that Vanhouten is considered the rightful owner of the ticket because she is the one who showed up to redeem it and Underwood's signature was not on the scratch-off.
But many people on the Lottery's Facebook post celebrating Vanhouten's win didn't seem too happy for her.
'I hope she splits the money or that there is a real case against her,' one person wrote. 'Shame on the Arkansas lottery for this. It was bought by their boss….if anything this is his and she had no right to sign anything without everyone being present.'
'Stealing the prize money from your co-worker is WRONG,' another added. 'Mandy's reputation is ruined. Looks like this story has already gone viral. Hope she gets what she deserves.'
While others are waiting to hear both sides of the story.
'Everyone is nailing this girl for what amounts to one person's word,' a third person wrote. 'Who knows if what the other woman is saying is true? Hell I could claim anyone said they would split with me if that were the case. I say wait to see if it goes to court and what the outcome is.'
No hearings have been scheduled.
Pictured the Stuttgart, Arkansas burger joint where Leslie Underwood and Mandy Vanhouten worked.[/caption