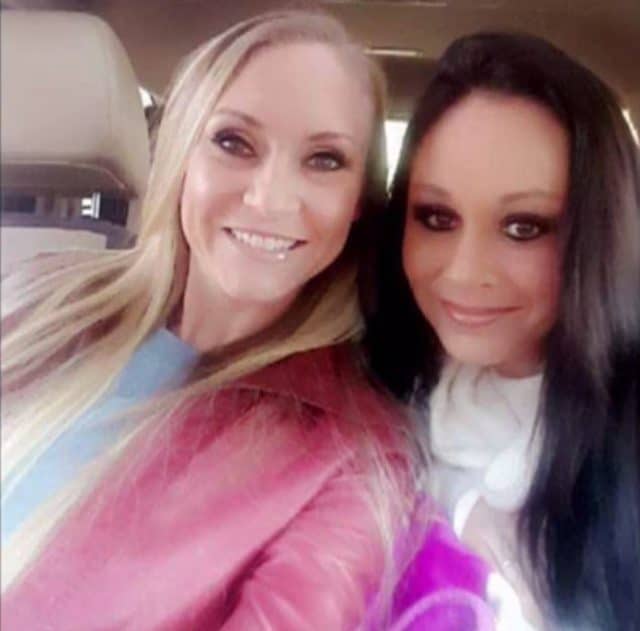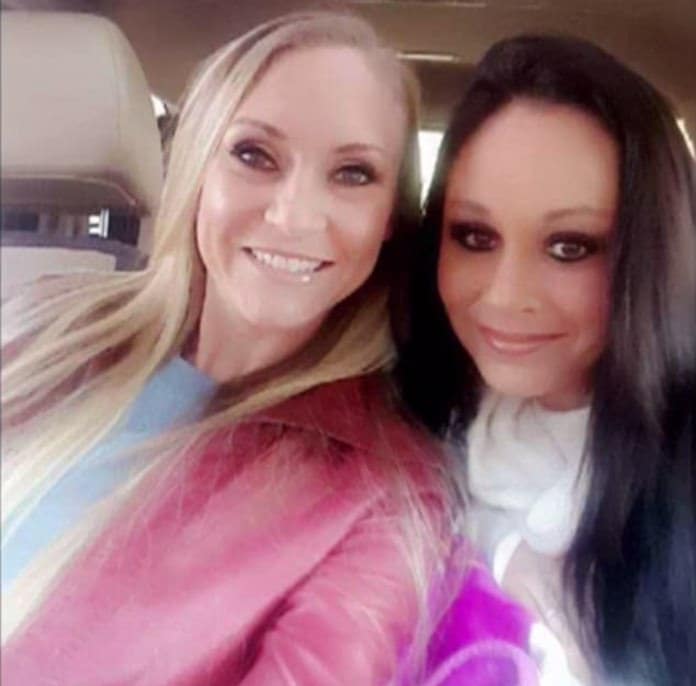 Where's my $150K? Leslie Underwood Stuttgart burger joint waitress accuses fellow co-worker, Mandy Vanhouten of stiffing her half of $300K lottery prize money. 
Leslie Underwood a Stuttgart, Arkansas burger joint waitress has accused her co worker Mandy Vanhouten of having run off with a $300,000 winning lottery ticket that their boss gifted them.
The Sportsmans Drive-In employees according to Arkansas Matters were gifted the winning ticket last Friday as part of a Christmas bonus.
The restaurant manager, ironically named Lucky told of gifting the the girls and other employees the tickets that were shared between duos.
Explained Underwood, a mother of five, 'He told us whatever we won, it would be split between us for our Christmas bonus'.
She and fellow waitress, Mandy Vanhouten, scratched off their pile together at the bar.
'She handed me five and she had five,' Underwood said.
As fate would have it (define fate?) Underwood and Vanhouten happened to be the Fortune instant ticket's holders – before Vanhouten is alleged to have left Underwood high and dry when she disappeared with the prize shortly after, depriving her of what she claims is her equal share of the $300K winnings. 
Told Underwood, 'It's a little emotional'.
Stuttgart files lawsuit against co worker for 'stealing' $300K winning lotto ticket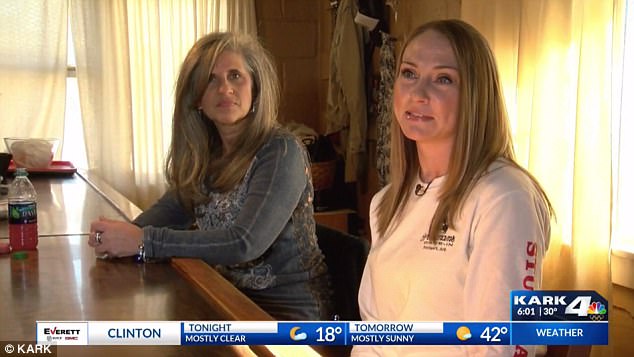 If we agree to share tips do we also agree to share winning lottery winnings? 
According to Underwood, the co workers had agreed to split the $10 ticket bought by Lucky from G&B Liquor Store in Stuttgart. Which ought to make sense since waiters make a habit of sharing tips (do they?) except perhaps when it comes to windfall lottery winnings…
'We talked about how life changing it would be and what we were going to do with this money,' Underwood told via Arkansas Matters. 
'She even talked about giving back since it was such a blessing.'
They arranged to claim the money at the start of the New Year, but with Vanhouten now no where to be found (do you suppose?) and already signing off on the prize mid-week, Underwood says she feels betrayed.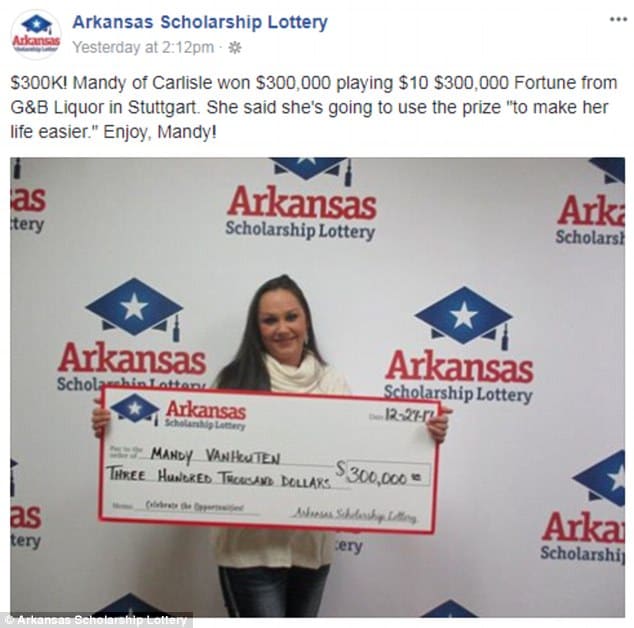 Leslie Underwood Stuttgart burger joint waitress best friend and co worker 

Mandy Vanhouten now no where to be found.
A photo of Vanhouten shows the waitress beaming from ear to ear as she held up the Arkansas Scholarship Lottery check Wednesday.
To boot, Vanhouten never came into work for her shift this week.
Offered the jilted waitress, 'It was kind of like somebody died for somebody to tell you that they don't think you deserve it and their decision has been made.
'She decided to take it and run'. 
The two have been best friends for nearly a decade.
Underwood said she helped Vanhouten get a job at the 'Best Burger in Town' and 'Best Place To Work' eatery and has now been left shattered by her friend's sudden disappearance. 
'I put in a good word, stuck my neck out for her, let her stay with me so she didn't have to drive back and forth,' Underwood added.
'I think that's what hurt me the most is as much as I've done, she could have done right for once.' 
Adding, 'We tried calling her and got her voicemail, "Hey, it's me. Leave a message." We did and have yet to get a call back.'
Underwood plans to take legal action if Vanhouten fails to follow through with their original plans. The catch: Vanhouten is the only one who signed the back of the ticket.