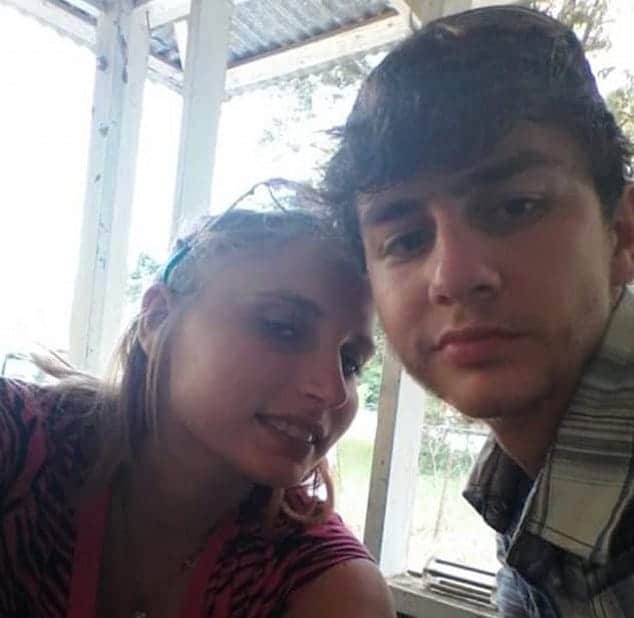 Davie Dauzat sentenced: Texas husband gets 52 years jail after beheading wife's head and putting it in the freezer as their two children played nearby.
Davie Dauzat a 24 year old Texas man was on Friday sentenced to 52 years in prison after pleading guilty to beheading his wife in front of their children and putting her head in the freezer.
The jail sentence comes after the Bellmead husband admitted to chopping off his then 21 year old wife, Natasha Dauzat's head off on Aug. 25, 2016, before then placing it in the freezer as the couples two children played nearby reported the Waco Tribune-Herald.
The guilty plea came after Judge Matt Johnson rejected a proposed plea agreement that would have given Dauzat a 50-year jail sentence.
Prosecutors and Dauzat's defense team agreed on the guilty plea prior to Dauzat's sentencing.
Prosecutor Michael Jarrett said the plea agreement was reached with the health of the former couple's children in mind.
Why? Davie Dauzat beheads wife places her head in freezer while kids play.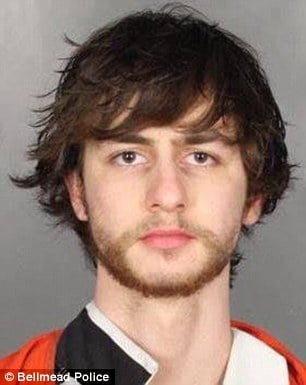 Davie Dauzat sentenced: Prosecutors sought to protect the children reliving their mother's death.
Dauzat's brother called police twice the morning of Natasha Dauzat's death after receiving a series of odd phone calls from Dauzat.
Police earlier did a welfare check at the couple's home but hadn't at the time reported anything untoward.
A short time later, Dauzat called his brother again, to say he had killed his wife.
The husband told investigators he killed her with a knife while their 1-year-old son and 3-year-old daughter played nearby.
Dauzat also admitted to using drugs before killing his wife, though it's not clear what he took and when.
Affidavits show that he and his wife had smoked marijuana early in the day.
An autopsy report showed that Natasha Dauzat died from at least 43 knife wounds and other 'sharp-force injuries, including decapitation'.
Dauzat must serve at least 26 years of his sentence before he becomes eligible for parole.
Noted McLennan County District Attorney Abel Reyna, 'While, this killer earned a lifetime behind bars, the health of the children who witnessed this terrible act had to be considered. The family and medical professionals were adamant that these children could not relive this unspeakable horror in a trial,'
Adding, 'The family and District Attorney will work together to ensure this defendant spends each day of his next 52 years locked behind bars.'
According to a victim-impact statement, the victim's mother, Patricia Tagliarino, said that Dauzat deserved to die a slow, painful death, like the one her daughter suffered.
She said she prays every day for Dauzat to die.