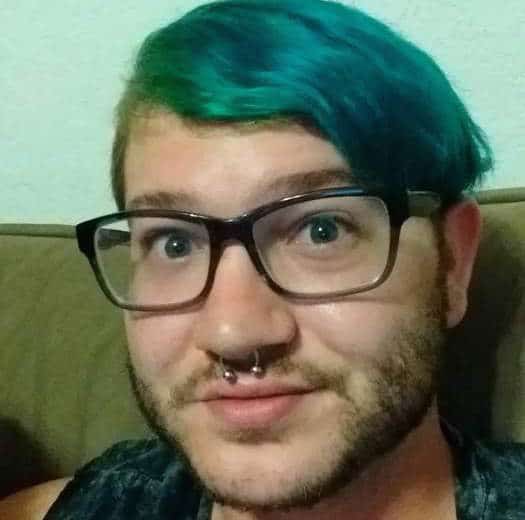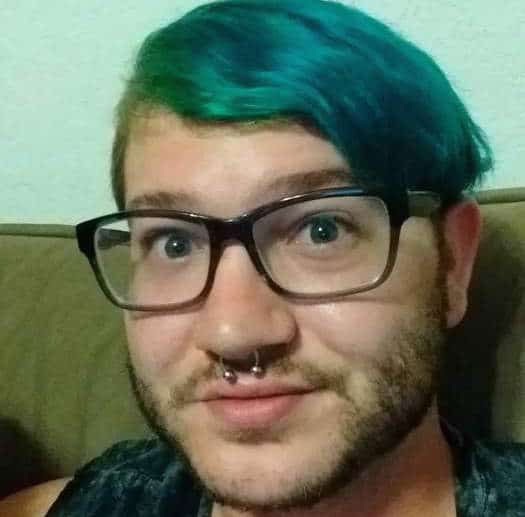 Jerry Drake Varnell Oklahoma City bank bombing suspect inspired by anti government group, the Three Percenters and other right wing groups thwarted in planned bomb attack.
Jerry Drake Varnell a 23 year old Oklahoma man has been charged in a plot to 'blow up' a Oklahoma City bank drawing inspiration from 'The Three Percenters', a national anti-government organization with a presence in Oklahoma, according to a federal complaint.
Jerry Varnell's arrest Friday night comes after having sought to recreate the 1995 domestic terror attack that killed 168 people.
At the time, the suspect sought to detonate a 'fake' 1000 pound bomb inside a cargo van parked outside a bank.
FBI agents said Varnell planned to set off what he believed to be an explosive-filled stolen van outside BancFirst in Oklahoma City late Friday night.
'He wanted to replicate the Oklahoma City bomb,' Raul Bujanda, an FBI agent, said at a press conference Monday reported KOCO-TV.
The complaint says Varnell, of Sayre, Okla., was unhappy with the U.S. government and wanted to carry out an attack at a building and had initially wanted to attack the Federal Reserve Building in Washington, to echo the 1995 bombing of the Alfred P. Murrah Federal Building, which killed 168 people.
Domestic terrorist Timothy McVeigh was convicted of the attack and executed in 2001.
Meanwhile: DOJ just announced that they arrested Jerry Drake Varnell on Saturday for attempting to set off a car bomb in Oklahoma City pic.twitter.com/xrVIbiIEz7

— Kia Makarechi (@Kia_Mak) August 14, 2017
Leading up to the planned bombing attack, Varnell had been communicating with an undercover FBI agent who'd pretended to go along with his scheme reported the Washington Post. 
Wrote Varnell in one text to to the undercover agent, 'You got to break a couple of eggs to make an omelet,'
Adding, 'That's why people don't do this (expletive) because, you know, you got to be able to overcome that little reality there.'
Another text from Varnell read, 'I'm out for blood'. 
The FBI says it was tracking Varnell's moves since December. He met with the agent in June to discuss obtaining explosives and said he wanted to make a statement using bombs.
The federal complaint notes Varnell telling an undercover agent at the meeting that he had been with a female friend with the pair claiming they had been on a two-day 'dope binge' with weed and meth'.
Jerry Drake Varnell attempted to detonate what he believed to be an explosives-laden van next to BancFirst in OKC https://t.co/7fkarfKzGR

— Nick Short ?? (@PoliticalShort) August 14, 2017
Come Friday, circa 6.30pm, Varnell secured the 'explosive,' assembled it and loaded it into the van reported The Oklahoman.
Told the suspect at the time of collecting the explosives, from whom he believed to be a bombing expert by the name of the Professor, 'I want to start a revolution.'
Varnell said he identified with the 'III% ideology,' a paramilitary group that pledges resistance against the US government.
Believers in the ideology believe that only 3 percent of the colonial population took part in the American Revolution, and they see themselves as their heirs.
The Three Percenters are classified as an active anti-government hate group by the Southern Poverty Law Center.
Of note, adherents to the three percenters ideology were part of the Charlottesville white nationalist rally over the weekend.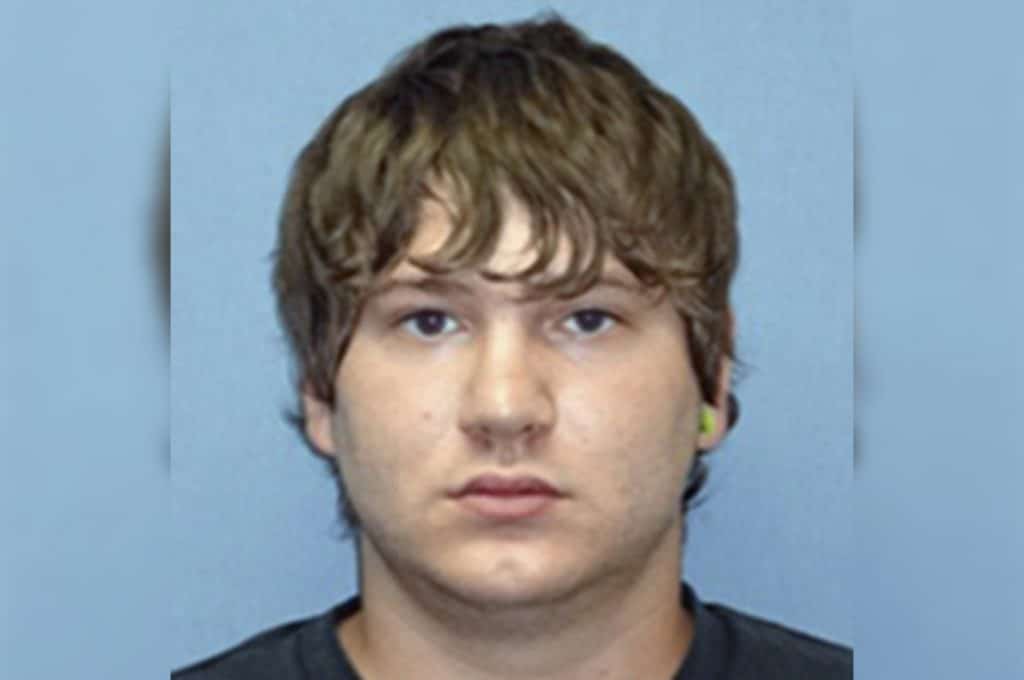 Along with being attracted to the Third Percenters group, a report via heavy told of Varnell being part of an open group for an Oklahoma militia on Facebook.
Noted heavy: 'Varnell's likes page is filled with likes of musicians and movies; he'd also liked an anti-corporate page called The Other 98 Percent. Another of his likes is for a page called "P*ssed Off White Americans." The about me section of that page reads, "We are the sons and daughters of European Heritage, and we are tired of being treated as second class citizens. LOUD, PROUD, and very PISSED OFF!" He also liked the sites "Right Wing News" and "Stop Pulling the Race Card" as well as sites on the Illuminati and militias.'
Wrote a man who identified himself as Varnell's brother on Facebook, 'My brother is schizophrenic and the FBI brought him the van loaded with explosives. Good job America.'
Varnell also said he liked the 1999 movie "Fight Club," starring Brad Pitt and Ed Norton, in which the protagonist hopes to erase all debt by blowing up buildings where credit card records are stored.
'That's the kind of (expletive) I want to (expletive) do, it's time to do that kind of (expletive) (expletive),' Varnell said, according to the complaint.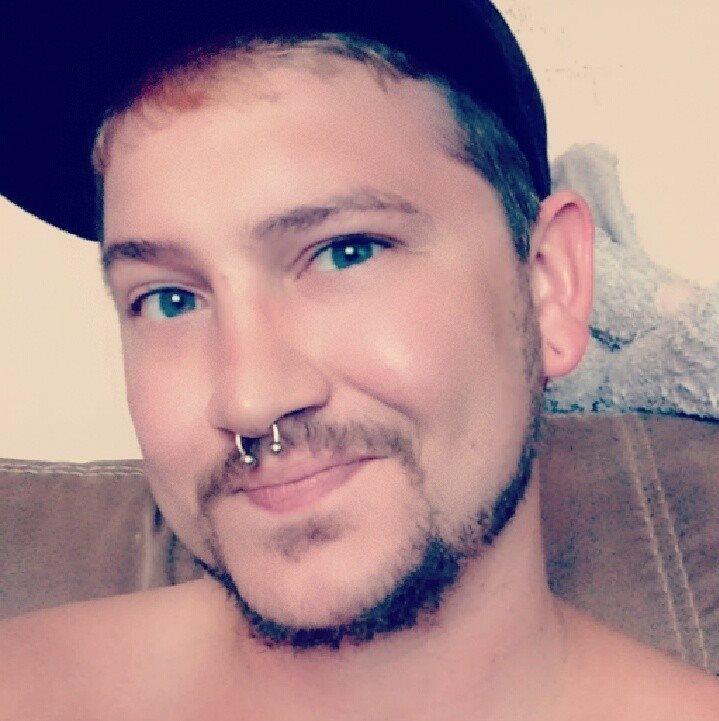 Varnell expressed his goal of blowing up buildings, but in a way that would minimize deaths or casualties, possibly by setting off the bomb at night when offices would be mostly empty, according to the feds.
The complaint also says Varnell prepared a statement to be posted on social media after the planned attack expressing his contempt for the government.
In the late hours of Friday night, Varnell drove from El Reno to BancFirst in Oklahoma City and dialed a cell phone number that he thought would detonate the payload which had been constructed with inert objects.
Law enforcement officials arrested Varnell shortly after 1 a.m. Saturday morning. 
Varnell has been charged with attempted destruction of a building in interstate commerce.
CBS aired a news segment tonight which showed our organization and reported us being anti-government. This is our… https://t.co/tgPvLI9yUr

— The Three Percenters (@ThreePercenters) August 15, 2017
In the aftermath of the thwarted attack, the threepercenters group released a statement distancing themselves from Varnell and taking exception that they were in fact an anti government group.
Read the statement, 'We publicly commend the FBI who recently thwarted a potential bomb plot that would have claimed the lives of many innocent civilians at BancFirst in downtown Oklahoma City. While we rejoice in the potential threat being snubbed out, we are also saddened the reporting done by CBS national news. Tonight CBS aired a news segment displaying our organization along with a picture of our national leader while explaining that 23-year-old Jerry Drake Varnell "allegedly claimed to embrace the Three Percenter ideology." They then explained what that ideology consists of (by their definition), and said that we are a "far-right anti-government group that has rallied against gun control efforts and pledges resistance to the federal government over the infringement of constitutional right."
'We publicly condemn CBS and their leftist agenda as they continue to fabricate and spread fake news about our organization and the Three Percenter movement. We demand CBS publicly apologize and issue a statement correcting their false definition of our ideology.'
Adding, 'Very clearly on our national website we have defined exactly who we are and who we are not. Under the "About Us" section it reads:'

'We are NOT anti-government. In fact, we are very pro-government, so long as the government abides by the Constitution, doesn't overstep its bounds, and remains "for the people and by the people'. 
If convicted, Jerry Varnell faces 20 years in prison along with a mandatory minimum sentence of five years' imprisonment.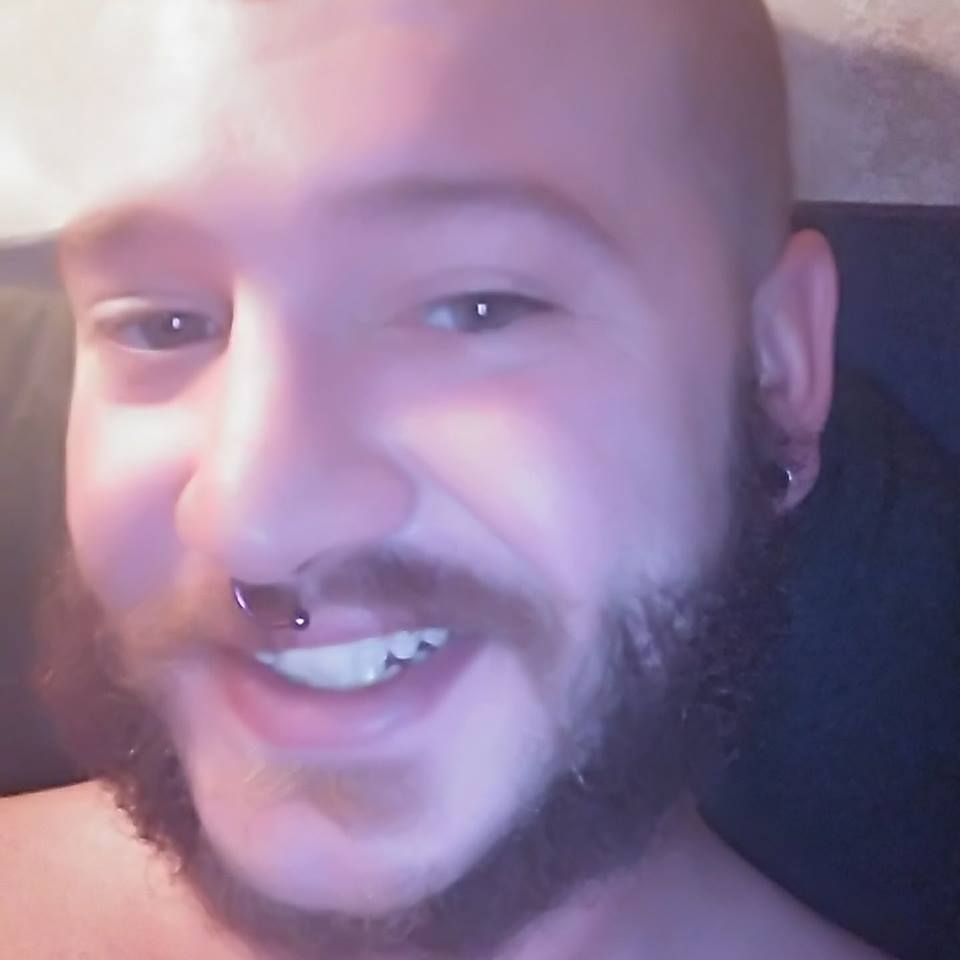 His name is Jerry Drake Varnell. He was born in 1994, and his target was a Federal Reserve Building in Oklahoma City. pic.twitter.com/qmQ8Alxlhr

— JJ MacNab (@jjmacnab) August 14, 2017