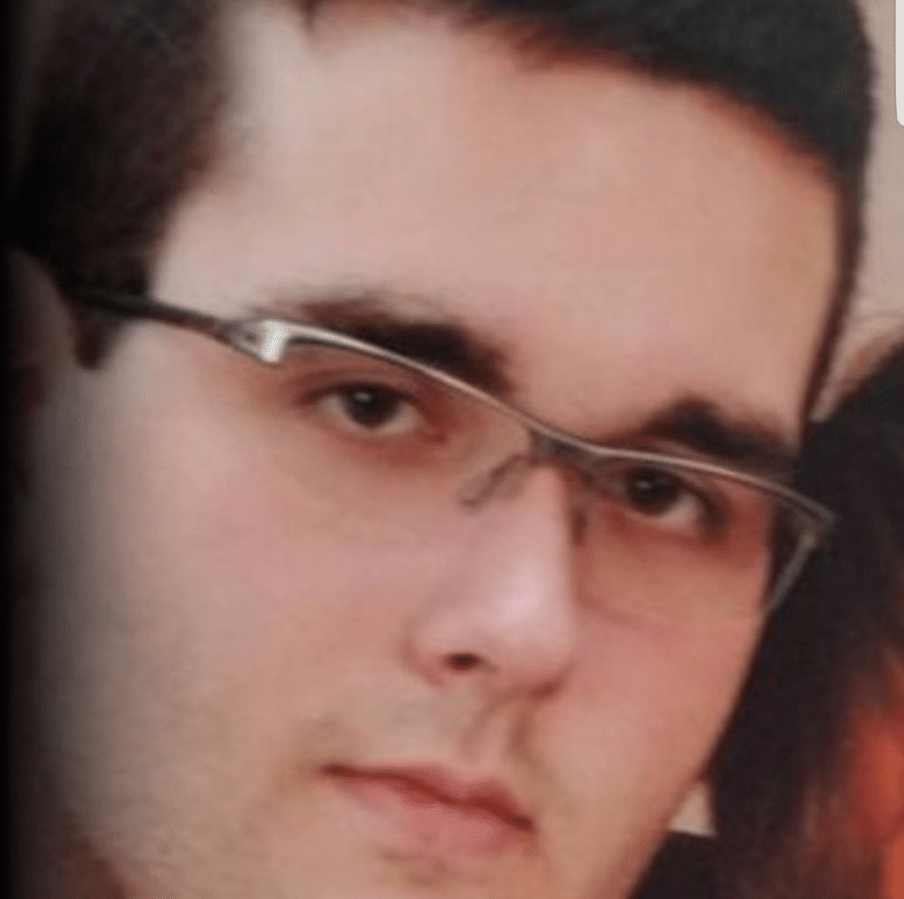 James Alex Fields Jr is arrested after plowing down counter protesters during at a Unite the White rally in Charlottesville. Accidental or deliberate terrorism? 
James Alex Fields Jr a 20 year old Maumee, Ohio resident has been identified as the suspect who on Saturday plowed into protesters during a rally in Charlottesville, Virginia.
The incident led to a 32 year old woman being killed along with 19 individuals injured.
At the time, Fields was believed to have taken part in a pro white nationalist rally with members of the alt right only to be challenged by counter protesters who on Saturday arrived to thwart the group.
Video of the vehicle that struck anti white right protesters, a Dodge Challenger, which is registered to Fields, showed the driver accelerating into the crowd throwing bodies into the air as people scream before reversing at high speed.
Upon his arrest, Fields was booked in jail on suspicion of second degree murder reported the dailybeast. 
Fields was also booked on suspicion of malicious wounding, failure to stop for an accident involving a death, and hit and run. Fields is being held without bail and is scheduled to be arraigned Monday.

Witnesses said the car was traveling up to 40mph when it hit and reversed before ramming into the crowd again and speeding off with someone's shoe attached to its bumper.
Of the 19 people injured in the crash, five were in critical condition, four in serious, six in fair and four were in good health, officials said.
Video of car hitting anti-racist protestors. Let there be no confusion: this was deliberate terrorism. My prayers with victims. Stay home. pic.twitter.com/MUOZs71Pf4

— Brennan Gilmore (@brennanmgilmore) August 12, 2017
JUST IN: James Alex Fields, Jr., 20 y/o, of Maumee, OH is charged w/ 2nd degree murder in the car attack on protesters in #Charlottesville pic.twitter.com/MThCYhxlXI

— Matt Talhelm (@MattTalhelm) August 13, 2017
Heather Heyer anti racist paralegal named as James Alex Fields protest victim
Pandemonium came to the fore when Fields, a registered Republican voter rammed his vehicle at counter protesters during a 'Unite the Right' rally. The incident led to video showing Fields soon after surrendering to police.
The incident has since led to commentators on social media debating whether Fields had purposefully sought to plow down protesters and if so why?
Some commentators said Fields 'acted out of fear' as protesters swarmed the vehicle, some allegedly becoming violent. Others countered the incident had been a deliberate act of terrorism. 
Noted the dailybeast: 'Tensions began building on Friday night, when white supremacists, led in part by agitator Richard Spencer, rallied with torches around a monument of Thomas Jefferson. On Saturday morning, crowds gathered again, with counter-protesters arriving too. McAuliffe issued a state of emergency, urging residents to "stay away" from Charlottesville.'
Come Saturday counter-protesters had begun outnumbering the conflagration of white supremacist groups and armed white nationalist militiamen. Though there were multiple skirmishes, violence was minimal before the automobile driven by Fields struck the crowd.
Of note, Fields was photographed earlier in the day holding a shield aligned with Vanguard America, a hate group that uses the nationalist slogan 'blood and soil' and believes the U.S. is for the 'White American peoples.'
Welcome to a brave new America ….
I think we know what side James Alex Fields Jr is on pic.twitter.com/IQeR4sVApl

— Barnyard Saunders (@LorenzoMeow) August 13, 2017
Oh my god. This image from #Charlottesville. https://t.co/lBiTQvwnex pic.twitter.com/123XmE6I7E

— Christopher Miller (@ChristopherJM) August 12, 2017
Insane photos from a @DailyProgress staffer, who was there right as a car struck dozens of protesters: https://t.co/jMGuXcPyVA pic.twitter.com/n1Hg95v9wM

— Jake Jarvis (@NewsroomJake) August 12, 2017
This is the car that plowed through a crowd at the #UniteTheRight rally. Stopped along Monticello Ave. pic.twitter.com/7Uf4lHfAf9

— Dean Seal (@JDeanSeal) August 12, 2017
Surprise (not)! #Charlottesville
James Alex Fields, Jr. is… pic.twitter.com/lTRzgYNo0N

— Boyd ? (@cosmicBOYD) August 13, 2017
This is the neo nazi I'm talking about. James Alex Fields Jr. A terrorist. pic.twitter.com/XRvQnvyMvi

— Blaze McHerbs (@BlazeMcHerbs) August 13, 2017
James Alex Fields Jr is a white supremacist and domestic terrorist.

Don't call him:
A lone wolf
A good kid
Scared

Call him what he is

— Queen Kiki?? (@YourQueenKiki) August 13, 2017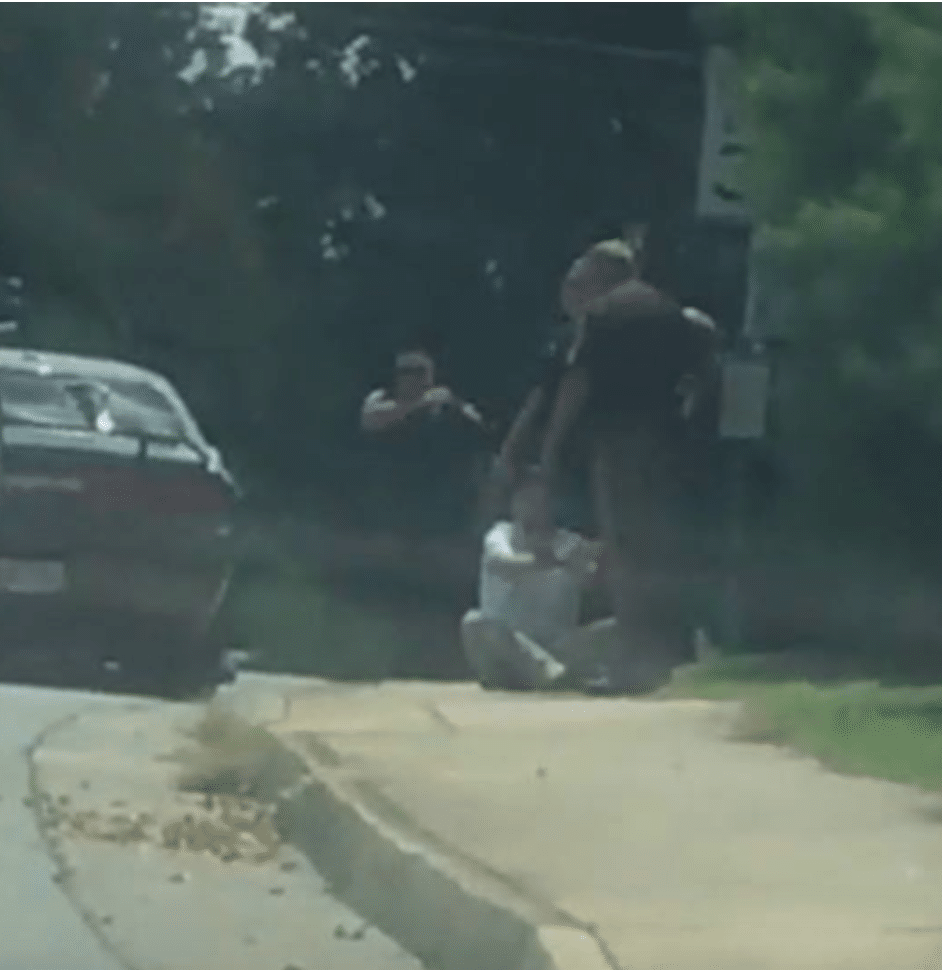 #News #BreakingNews #WorldNews:
1 DEAD @#Charlottesville #Virginia #UniteTheRight

NEW IMAGE: #JamesAlexFields w/ Vehicle Used In Attack: pic.twitter.com/CPyHSVLr39

— Nicholas T. Charlton (@nick_charlton) August 13, 2017