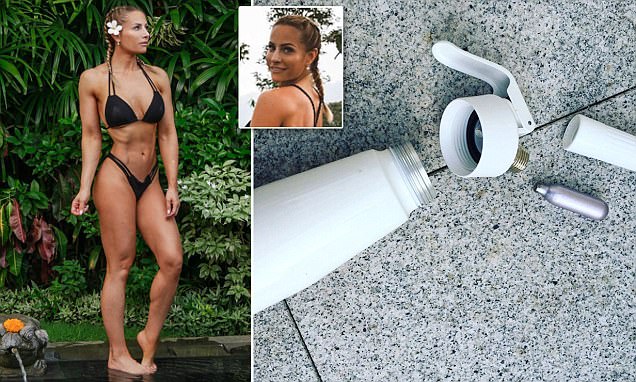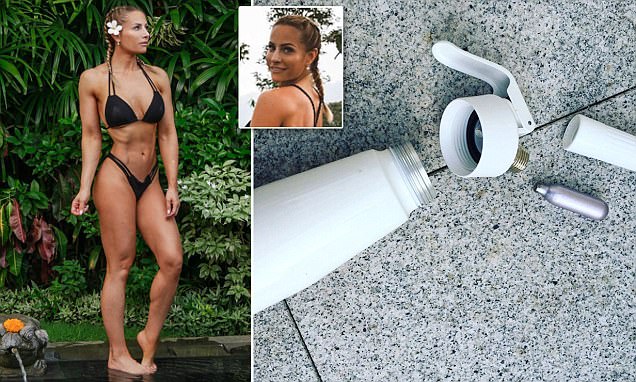 Rebecca Burger death: How a French fitness blogger died the result of an exploding whipped cream canister.  Lack of enforcing safety standards to blame?
Rebecca Burger a popular French fitness blogger/model has suffered an ignominious death after an exploding whipped cream dispenser caused her to have a heart attack.
It was while using the 'defective' food device that the item exploded, striking her in the chest.
Reacting to Burger's death, her family implored followers not to purchase the faulty bottle.
Posted a family member on Burger's instagram page along with a photo of the malfunctioned device: 'This is an example of the cream siphon which exploded and hit Rebecca's thorax, causing her death. 
'The siphon which caused her death was sealed. Don't use this product in your homes! Tens of thousands of the faulty devices are already in circulation.'
Of note, the family did not name the brand of the dispenser.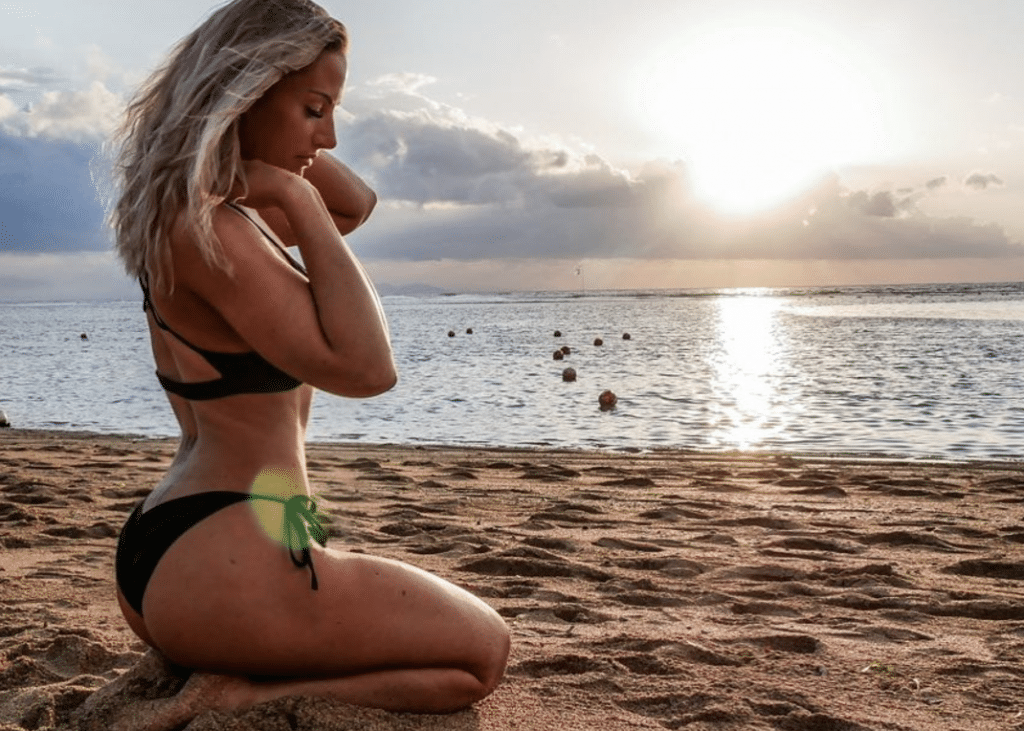 The 'accident' comes as French consumer groups have been expressed concern about such accidents for years. One wonders if it will take a social media celebrity's death (as the average punter's death means little it seems) to force some kind of change?
According to BBC, Burger received medical attention but died of cardiac arrest at the hospital.
At the time of her death, Burger had more than 160,000 Instagram followers, with the fitness zealot (what was she doing with whipped cream anyway …?)  sharing photos of herself in slinky workout gear and sultry swimsuits. Her social media page was also littered with images of her dog and pictures of her meals.
Welcome to a brave new world, where not even your social media prowess, cache, dedication to fitness and good health can protect you from freak accidents and less than prime safety standards…