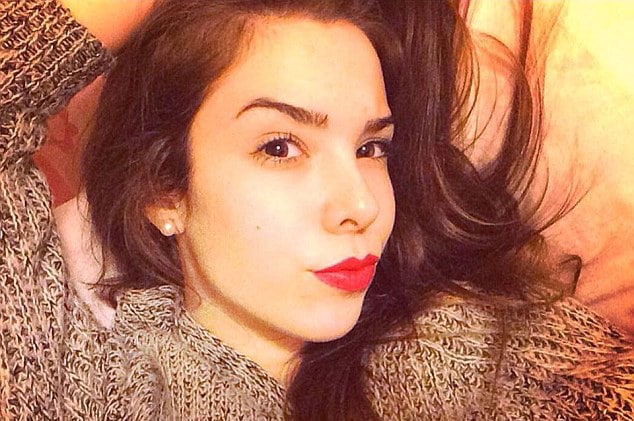 Stefan Hoyte indicted over Williamsburg Bridge crash which saw back seat passenger, Amanda Miner literally cut in half. Faces manslaughter charges.
Appearing at a Manhattan Supreme court on Thursday, attendees heard how off duty NYPD traffic agent, Stefan Hoyte was driving 111mph when he plowed his car along the Williamsburg Bridge, leading to the gruesome death of his back seat passenger, 21 year old birthday girl, Amanda Miner.
The revelation courtesy of a recovered black box from Hoytes vehicle comes after the 27 year old disgraced traffic agent claiming he was only going 55mph in the early morning hours of the March 16 driving accident.
Clearly marked speeding limits held 35 mph as the maximum speed as Hoyte with his foot full pedal on the accelerator lost control, slamming into a divider circa 3.15am. With police now saying that an inebriated Hoyte had actually being driving three times the speeding limit despite his insistence he had only gone 15 mph over the speed limit.
The incident led to the body of Miner's body literally splitting in two as the chassis of the car behind the two men sitting up front was an open agape, the back end a tossed trampled tin can.
'We both looked back into the backseat and saw that the back of the car was gone and we could see straight through to the outside,' Hoyte told cops.
Addressing the court, Manhattan district attorney, Cyrus Vance announced Hoyte had been indicted for vehicular manslaughter, drunk driving, along with criminally negligent homicide.
'In this horrific case, the defendant is charged with drunkenly slamming into a pillar in such an unwieldy, uncontrolled manner and at such a dangerously high speed that the impact severed the victim in two,' Vance said in a statement according to patch.
Stefan Hoyte Williamsburg bridge crash: How I severed Amanda Miner's body in half
'Happy 21st' Amanda Miner killed by Stefan Hoyte drunk driving transit cop
Here's the Mangled Car from Fatal Williamsburg Bridge Crash that Killed Amanda Miner on 21st Birthday [PHOTOS] https://t.co/AVR6WJwtXb pic.twitter.com/M3Q4B8fmpO

— Bowery Boogie (@boweryboogie) March 27, 2017
Woman celebrating 21st birthday dies in tragic Williamsburg Bridge crash https://t.co/uD4J38s7vh pic.twitter.com/mB8vhkPEnP

— New York Daily News (@NYDailyNews) March 16, 2017
A report via the nydailynews told how Hoyte had boozed for three hours with his passengers, Miner and Michael Camacho, 24, a fellow NYPD transit agent who'd been sitting in the front seat when Hoyte crashed his a gray 2013 Infiniti G37 sedan.
'You can literally count how many drinks the defendant was drinking,' prosecutor Christina Ante said in court Thursday citing recorded surveillance video of the trio's partying in the hours before. 'Six test tube shots of vodka, two shots of vodka, and one to two mixed drinks that contained vodka.'
Miner, a junior at Lafayette College in Pennsylvania, had been returning from a night of partying in Manhattan, celebrating her 21st birthday with her two pals when tragedy cut her life short.
At the time of the accident, Ante described how Hoyte told investigators he 'hit some black ice' and only having had one or two drinks.
His blood alcohol level was .12 — well over the .08 legal limit, she said.
After he took a Breathalyzer test at the scene he asked the cop who administered it, 'Am I over the limit? What's the limit?' according to court records.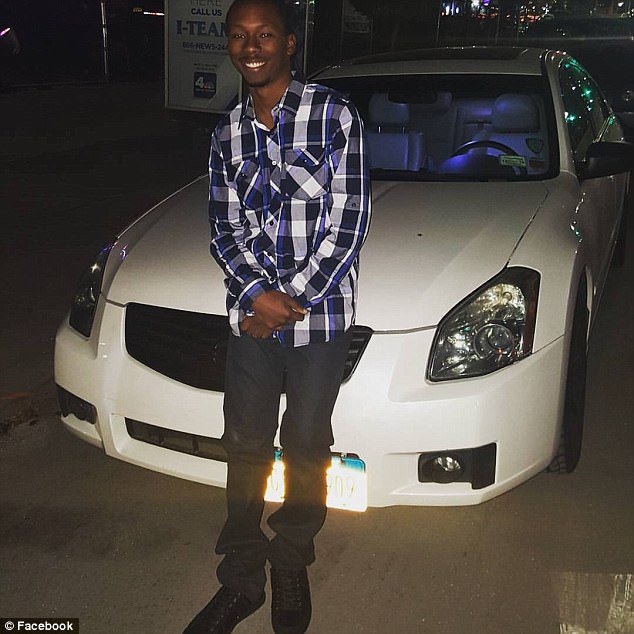 Hoyte's attorney Lawrence Fagenson blamed bad weather conditions and an obstruction on the bridge.
'The accident happened immediately after a snowstorm,' he said. 'The defense identified a witness, that had absolutely no connection to the defendant, who called 311 about three hours before the accident.'
Mark Stein, who has an apartment overlooking the Williamsburg Bridge, called 311 three hours before the crash to complain about a concrete obstruction in the middle of the bridge he felt was unsafe.
Hoyte was out on $100,000 bail when he showed up for the court appearance Thursday, during which a judge reset bail at $250,000.
At the time of her death, Miner was studying to become a social worker, having once spent spring break volunteering for Hurricane Katrina victims in New Orleans. She also worked with teen mothers and homeless families who live near her college, family and friends said.
Her mom, Virginia Cabrera-Miner previously said, 'She could've changed this world, she changed mine. But now we'll never see how far she could've gone.'
Hoyte, who has worked for the NYPD since 2013, was suspended after his arrest as he now awaits his fate.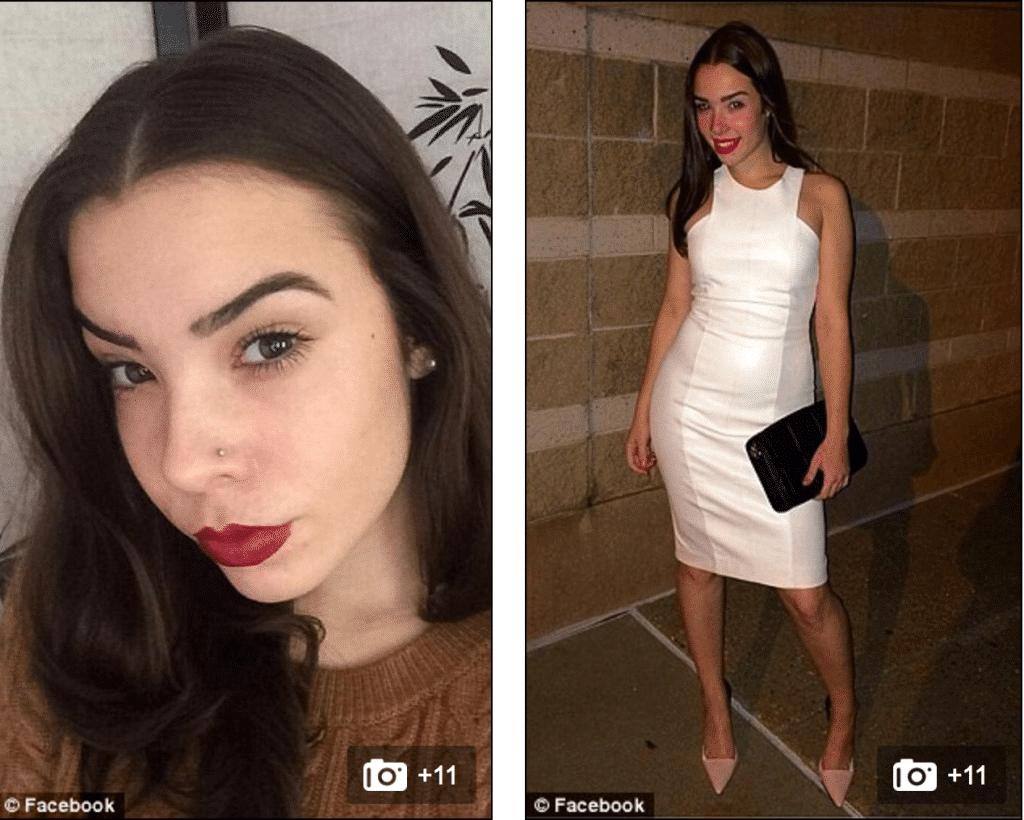 STEFAN HOYTE 26>OFF DUTY TRAFFIC AGENT Drunken Driver In Fatal Williamsburg Crash Was Driving 111MPH IN HIS INFINITI https://t.co/J7W7iDjVfW

— ERIC WRIGHT™???? (@therealeric916) May 4, 2017
#KillerCop Stefan Hoyte, 26 #StefanHoyte in Williamsburg Bridge wreck all smiles https://t.co/iXA1Ym9GNy #AmandaMiner #KilledByCop2017

— TRAPPIST1 (@MCTV419) March 21, 2017