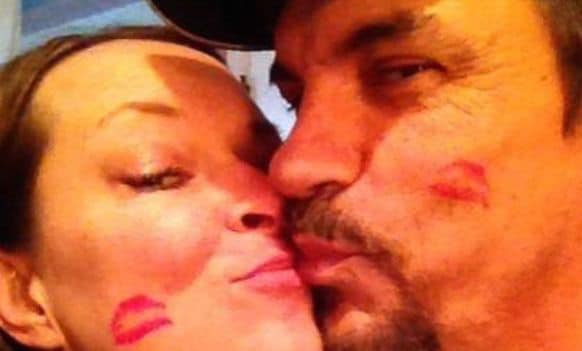 Kurt Cochran Utah Westminster attack victim has been identified as one of the victims killed during London's Parliament attack. Was on 25th wedding anniversary dream vacation. 
Kurt Cohran a 54 year old Utah man who had traveled to London with his wife to celebrate their 25th wedding anniversary has been identified as the fifth Westminster attack victim.
Cochran and his wife, Melissa, had stopped in London during a tour of Europe and were planning to return home Thursday, a family spokesman said.
Melissa was seriously injured, the spokesman, Clint Payne, said in a statement distributed by the Church of Latter Day Saints.
Told Payne, 'Kurt will be greatly missed, and we ask for privacy as our family mourns and as Melissa recovers from her injuries,'
Adding, 'Our family is heartbroken'.
Cochran died Thursday morning after he was hurt during Wednesday's violent rampage. At the time the man and his wife were making their way along Westminster Bridge when the husband was knocked by the speeding vehicle that the extremist had been driving.
The Parliament attack along with leaving the suspect dead and a policeman he had fatally stabbed upon alighting from his vehicle after stopping at Parliament gates also led to two other victims dying and 29 were injured.
A woman identifying herself as Melissa's relative on Facebook, Sara Payne-Mcfarland said her sister had a broken leg and rib, as well as a cut on her forehead.
Wrote the sister in part, 'While we are glad she survived, our hearts are broken and will never be the same after losing our dear uncle, brother-in-law, father. Kurt, you are a HERO, and we will never forget you.'
Why? Khalid Masood English teacher i'd as Westminster attacker
Aysha Frade i'd Westminster attack victim: Spanish teacher picking up kids from school killed
Why? London Westminster knifeman ploughs into crowd, stabs officer, shot dead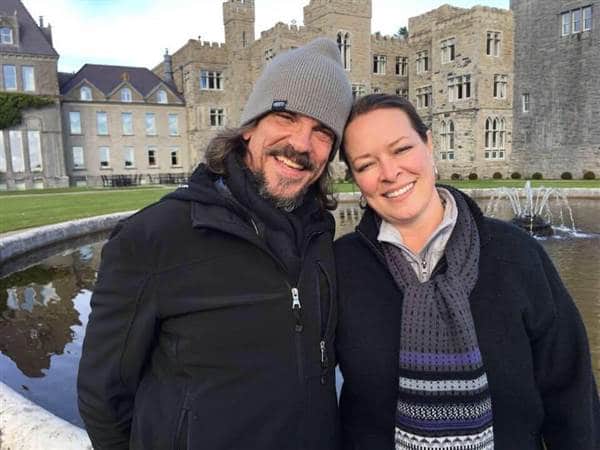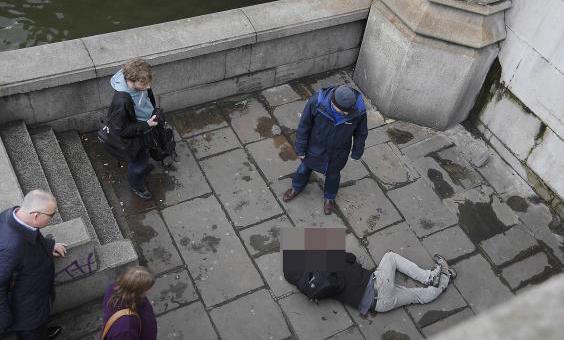 The couple was visiting Melissa Cochran's parents, who serve in the London mission of the Church of Jesus Christ of Latter-day Saints, reported local Salt Lake City channel Fox13.
Cochran's LinkedIn page listed the Utah man as an engineer involved in tracking, mixing and editing, and highlights his voluntary involvement in a benefit concert called Until the Violence Stops.
In an interview with a local website in 2014, Cochran said he grew up in Maryland and lived in Texas before moving to Salt Lake City in 1983.
He says he got his first guitar at seven but 'didn't have much natural talent'. He played in a band for a few years before deciding to build the studio.
A great American, Kurt Cochran, was killed in the London terror attack. My prayers and condolences are with his family and friends.

— Donald J. Trump (@realDonaldTrump) March 23, 2017
I am heartbroken about the death of Kurt Cochran+injury of Melissa in #LondonAttack . My full statement: https://t.co/YsHYq598De
#utpol

— Rep. Mia Love (@RepMiaLove) March 23, 2017
The carnage that claimed Kurt Cochran's life, unfolded when the Westminster terror attack suspect plowed a rental vehicle into a crowd of people walking on Westminster Bridge before crashing into a railing outside the House of Commons. The suspected extremist then fatally stabbed a police officer before armed officers shot him dead.
The officer, Constable Keith Palmer, was a member of a unit that protects Parliament and other government buildings. The married father was a military veteran, officials said.
Also killed was a mother of two who was hit by a bus as she ran to safety. Aysha Frade, 43, was on her way to pick up her children from school.
The small Spanish town of Betanzos, where her family lives, declared three days of mourning.
Three French children on a school trip and two Romanian citizens were among those wounded.
A spokesperson for the U.S. Embassy in London said the American government would help any U.S. citizens affected by the attack.