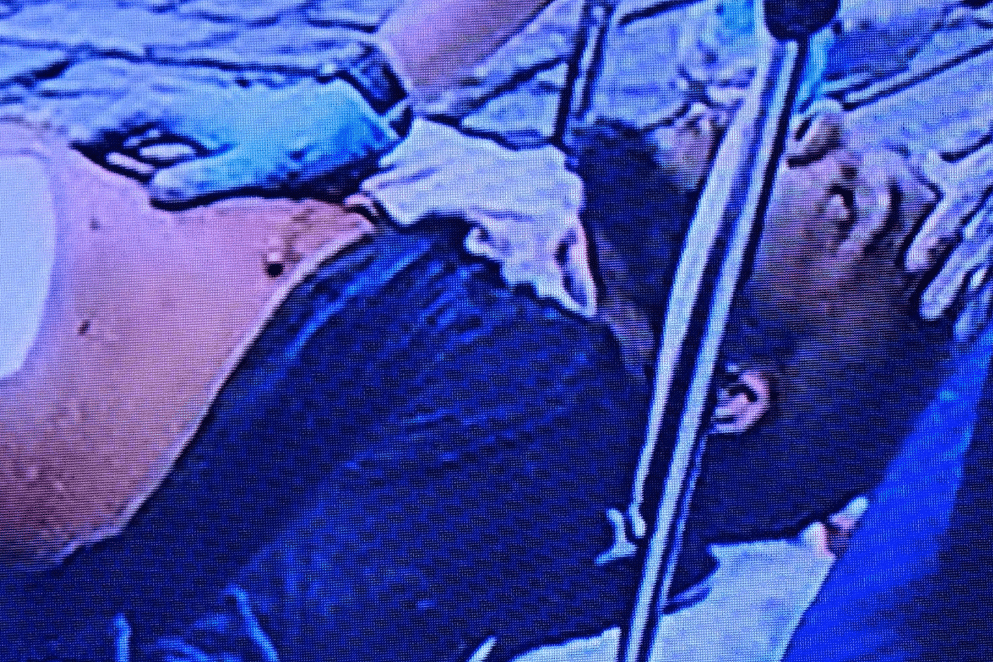 Khalid Masood a Birmingham based English teacher has been identified as the Westminster attacker. A lone wolf or working in concert with a terror group? 
British born man, Khalid Masood has been as the suspect behind London's Westminster Parliament attack which left three dead and up to 29 individuals seriously injured.
The 52 year old man identified by UK authorities had been previously investigated for 'violent extremism' and had assumed a number of aliases, including the name, Khalid Choudri.
Born in Kent, Masood was most recently living in the Winson Green area Birmingham, West Midlands with a woman and a young son of five or six years old. 
Sky News reported that Masood was a married father-of-three, former English teacher and a religious convert who was into bodybuilding.
Told a source via the media outlet, 'he was a big bloke, he looked like he was a bodybuilder, wouldn't want to mess with him'.
The source added that Masood was a 'very religious, well spoken man. You couldn't go to his home in Birmingham on Friday because he would be at prayer'.
The source also said he was a 'religious convert'.
#BREAKING: #London Police say #KhalidMasood, #UKParliament attacker, was born in Kent, is 52 years old https://t.co/N0CS5N9EJr pic.twitter.com/1CR1Ph5580

— Al Arabiya English (@AlArabiya_Eng) March 23, 2017
Prior to #WestminsterAttack Masood,52, was not subject of any current investigations & no intel about his intent to mount a terrorist attack

— Metropolitan Police (@metpoliceuk) March 23, 2017
Kurt Cochran Utah Westminster attack victim: 25th wedding anniversary celebration dream holiday
Aysha Frade i'd Westminster attack victim: Spanish teacher picking up kids from school killed
Why? London Westminster knifeman ploughs into crowd, stabs officer, shot dead
Prior to Wednesday's carnage, Masood was known to security services as 'a peripheral figure' and 'was not part of the current intelligence picture,' Prime Minister Theresa May told the House of Commons on Thursday.
Police also said Masood was not the subject of any current investigations and there were no prior intelligence reports indicating his intent to carry out the terror attack.
Masood was known to police for a range of previous convictions, they said, including for assaults, possession of offensive weapons and public order offenses noted bbcnews.
His first conviction was in 1983 for criminal damage and his most recent was in December 2003 for possession of a knife. He was never convicted of any terror-related offenses.
Iwona Romek, a Birmingham resident who used to live next door to the attacker, told the Guardian she recognized Masood when shown a photo of him laid out on a stretcher.
She described him as a married father of one child, saying the family was 'nice' and 'reserved.'
The family moved out a quickly and without notice around Christmastime, she added.
Mayhem came to the fore, Wednesday wen Masood plowed a 4×4 rental vehicle into people walking on Westminster Bridge before crashing it into a railing outside the House of Commons. He later fatally stabbed the cop before being gunned down by armed officers.
Of question is whether Masood had acted in concert with a terrorist group or had carried out his acts as a lone wolf?
Told Theresa May, 'there was no prior evidence of his intent or of the plot' and that 'our working assumption is that the attacker was inspired by Islamist ideology.'
'It is still believed that this attacker acted alone and the police have no reason to believe that are imminent further attacks on the public'. 
However, police overnight raided at least six properties in cities including Birmingham — where the Masood's vehicle was rented from Enterprise — and London, making seven arrests.
'Clearly our investigation is ongoing … and is focused on his motivation, his preparation and associates,' Metropolitan Police Acting Deputy Commissioner Mark Rowley told during press statements Thursday.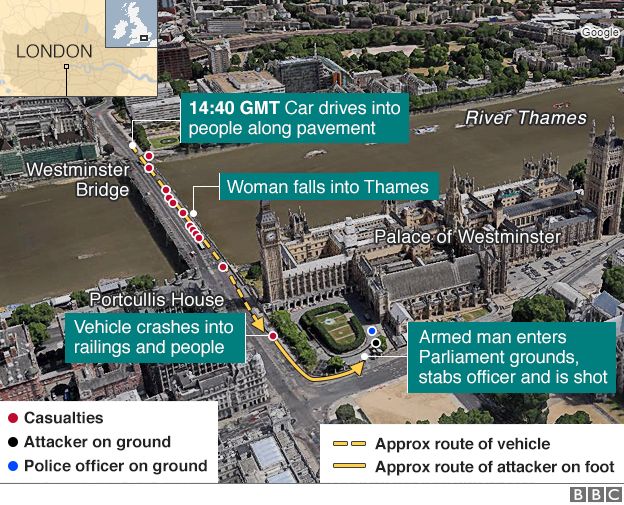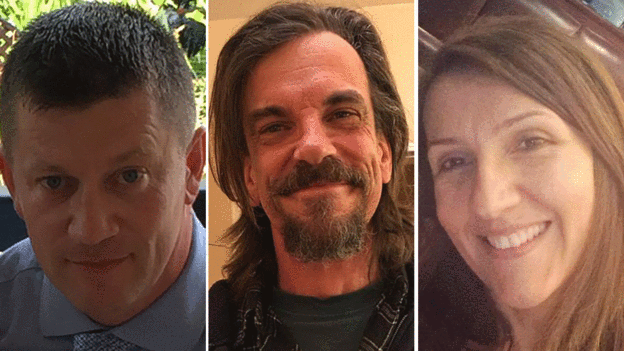 Amaq, the media unit of ISIS, released a statement describing the London attacker as 'a soldier of the Islamic State' although it cited no evidence for the claim.
Charlie Winter, a senior research fellow at the London-based International Centre for the Study of Radicalisation and Political Violence (ICSR), said the claim framed the atrocity as inspired, not directed, by ISIS. 'This distinction is hugely important,' he wrote.
ISIS has claimed responsibility after other attacks, including the Istanbul nightclub rampage on New Year's Eve and the Nice promenade truck massacre last July, without providing evidence as it maintains its reactionary propaganda and public relations profile of imminent terror. 
Experts believe Masood did not receive direct orders or help from ISIS but may have been inspired to carry out the attack by material online.
Wednesday's attack has since left four people died – including Masood, along with 29 injured, with seven in critical condition as a city waits in trepidation for the next improbable hit after no less than 13 foiled planned attacks against the metropolis in less than two years.
Khalid Masood named as Birmingham terrorist behind London attack #WeStandTogether https://t.co/qlFGJqCA0l pic.twitter.com/3qJH4YqB6o

— Birmingham Mail (@birminghammail) March 23, 2017
Here's a photo of the suspect that was shot. Photo courtesy of @TheSun via @FoxNews #Parliament #Westminster #PrayForLondon #ISIS #Vetting pic.twitter.com/USPbPKTdwc

— Estonna Garrett (@stonna78) March 22, 2017