Aysha Frade identified as the fifth fatal Westminster attack victim. A Spanish teacher who'd just finished work and was en route picking up her two daughters.
Aysha Frade a 43 year old British citizen of Galician origin has been identified as one of the victims who died yesterday during London's Westminster attack.
The woman who worked as a Spanish teacher was making her way across Westminster Bridge, en route to collect her children from school when she was mowed over by the Westminster terrorist as they plowed down in their four wheel drive.
Frade had only just left her place of work at nearby college, DLD College London and like most days was now making her way to pick up her two children when fate intervened.
Spanish media said the woman had been born in Britain and had a Portuguese husband called John Frade. The couple had two daughters, aged eight and 11.
Rachel Borland, DLD College London's principal, the college where Frade worked said staff were 'deeply shocked and saddened' at news of the teacher's death.
'All our thoughts and our deepest sympathies are with her family,' she added. 'We will be offering every support we can to them as they try to come to terms with their devastating loss.
'Aysha worked as a member of our administration team at the college. She was highly regarded and loved by our students and by her colleagues. She will be deeply missed by all of us.'
In the aftermath of the teacher's callous death, colleagues and friends paid tribute to the much beloved teacher
'My heart aches for her family,' one wrote, while another called her a 'wonderful, lovely woman'.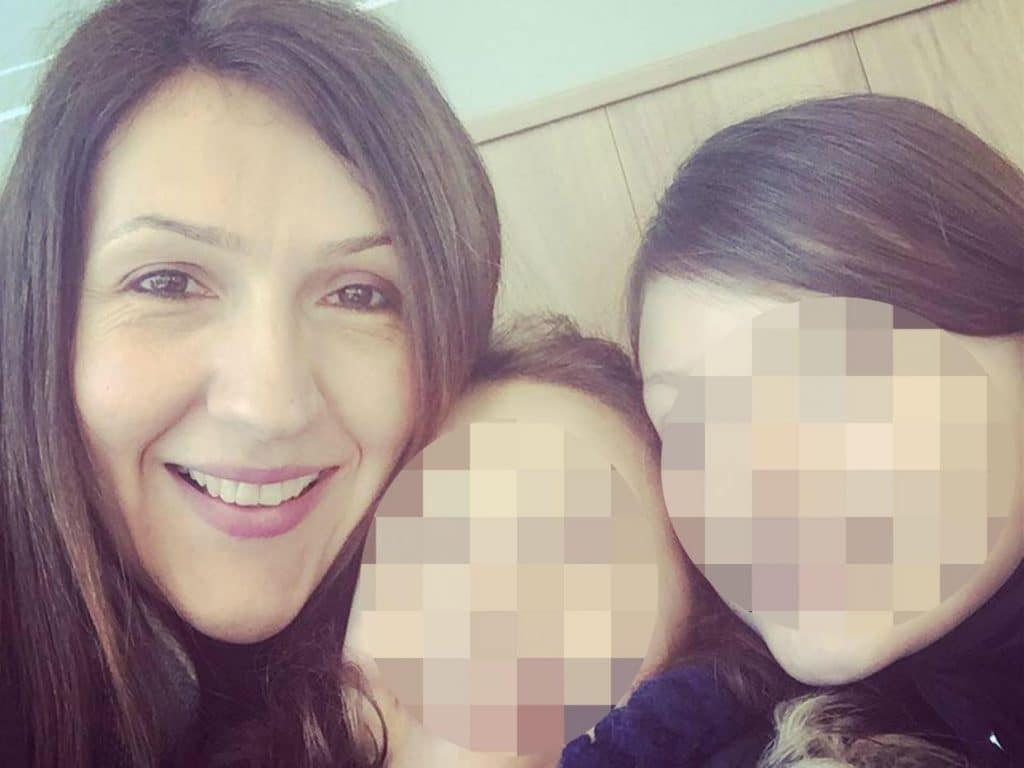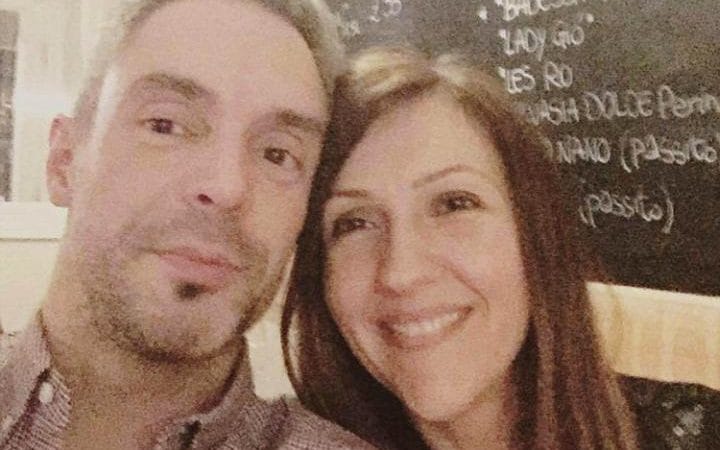 Aysha Frade, a British citizen, had familial links to the Spanish municipality of Betanzos, where relatives were notified of her death on Wednesday afternoon.
Her two sisters run an English academy in the area, which suspended classes as news of the tragedy spread, La Vos de Galicia reported.
Mrs Frade was the second victim named following Wednesday's attack, where PC Keith Palmer was stabbed to death outside the Houses of Parliament.
She and another member of the public, a man in his 50s, died of injuries sustained on Westminster Bridge as an attacker sped his car along the pavement.
He crashed it into gates next to the Houses of Parliament before getting out and bursting through the entrance, stabbing PC Palmer before being shot dead at around 2.40pm.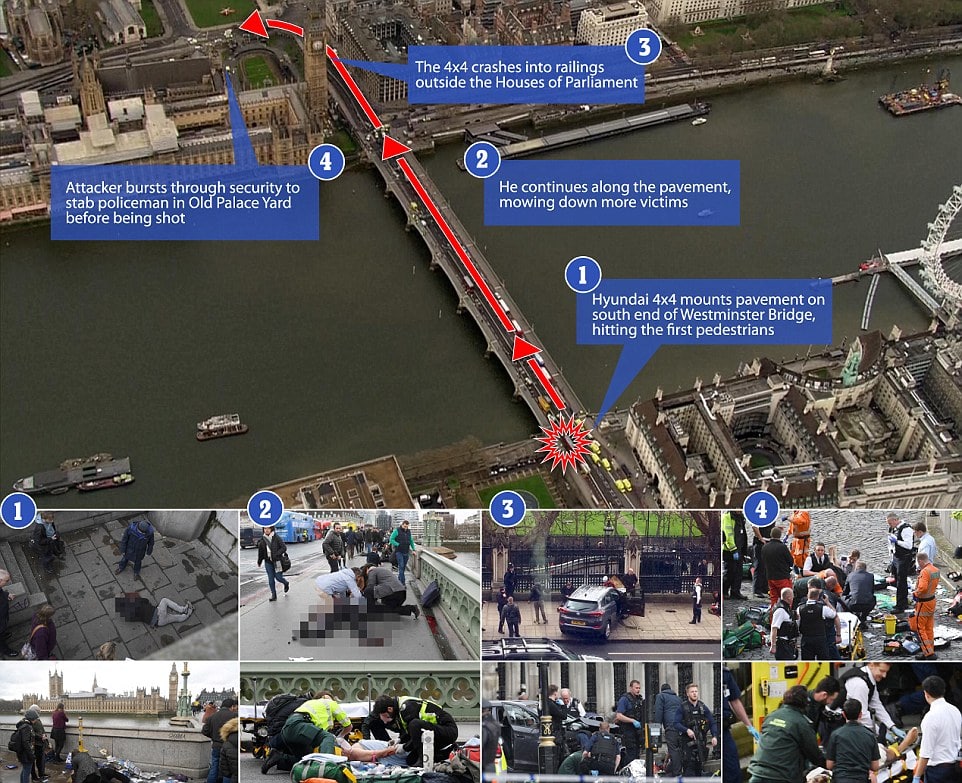 Frade was one of five people killed, including the Westminster suspect, a police officer he had stabbed and a man in his fifties was the terrorist's third victim – he was believed to have been knocked off Westminster Bridge on to a concrete underpass below.
The other victim was an individual who succumbed to their injuries after being run over by a bus after being knocked onto traffic by the plowing terrorist motorist.
To date, numerous tourists and students from Britain, France and Korea are among the injured with 29 in hospital on top of the 'walking wounded'. Seven are critically ill with 'catastrophic injuries' – potentially including two other police officers.
The Westminster suspect, to date unnamed, despite earlier confirmations which proved to be false, was a British-born man believed to be in his forties who was known to MI5
Seven people have been arrested in raids in London, Birmingham and elsewhere overnight.
ATENTADO EN LONDRES | Aysha Frade, una de las víctimas del atentado, tiene raíces familiares españolas https://t.co/9nrvldZ5tt pic.twitter.com/vyVvKNmo8C

— La Voz de Asturias (@asturias24es) March 23, 2017
Aysha Frade, la víctima de origen gallego fallecida en el atentado de Londres https://t.co/deAHCXSgeR

— El Confidencial (@elconfidencial) March 23, 2017
Westminster attack: The latest updates https://t.co/pwRASjPDb0 pic.twitter.com/FMSQtKzGC3

— Daily Mail U.K. (@DailyMailUK) March 23, 2017
Londoners share London Underground's inspirational quotes after Westminster attack https://t.co/v9NBsOx6zq #LondonIsOpen #WeAreNotAfraid pic.twitter.com/l15KBRSdlO

— BBC Newsbeat (@BBCNewsbeat) March 23, 2017