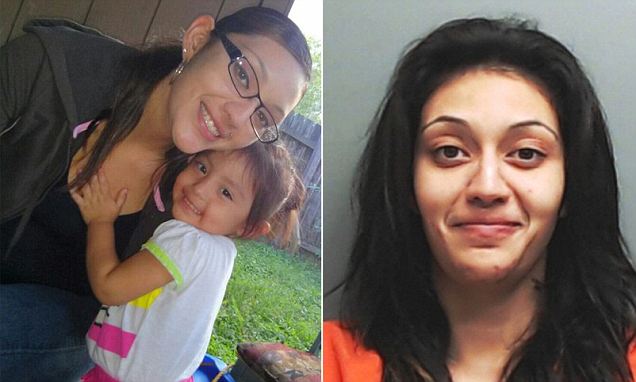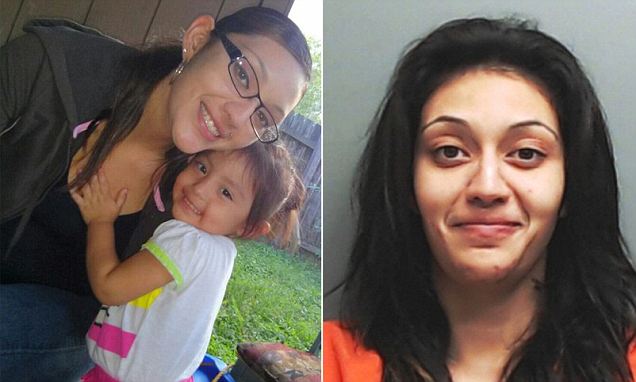 What led to Krystle Villanueva a Texas mother stabbing and mutilating her five year old daughter, Giovanna Hernandez to death?
Krystle Villanueva a 24 years old Texas mother has been arrested after allegedly stabbing her five year old toddler daughter in what authorities have labelled one of the 'worse murder cases' they've ever seen.
Upon her arrest, Krystle Concepcion Villanueva was charged with aggravated assault with a deadly weapon and capital murder noted the Hays County Sherrif's Office.
According to KXAN, notice of the child's murder came just before 1pm on Thursday when police received a call reporting an aggravated assault at a Kyle, home, Villanueva and her family moved into only one week ago.
Upon arriving at the scene, police found Eustorgio Arellano-Uresti, Villanueva's 58-year-old father-in-law, in the driveway.
He had been stabbed multiple times, directing cops to Villanueva who he said was alone, inside the house with her daughter.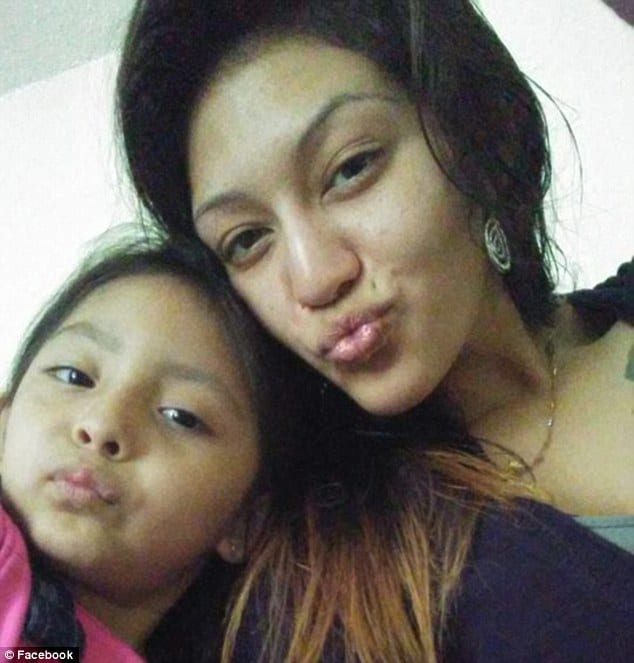 An arrest affidavit noted the father in law saying he had walked into the kitchen to make lunch when he saw Villanueva take a knife to a back bedroom. He then heard the daughter crying. Authorities believe at this time Villanueva was stabbing her daughter. The mother then returned to the kitchen and began stabbing her father-in-law in the back and forehead as he tried to grab the knife,
Police called the Hays County SWAT team who entered the house to find Villanueva who by then was fresh out the shower and completely undressed.
After her arrest, officers discovered the woman's 5-year-old daughter, Giovanna Hernandez, dead in one of the house's bedrooms.
Hays County Sheriff Gary Cutler said the young girl was not only stabbed but also partially mutilated by her mother.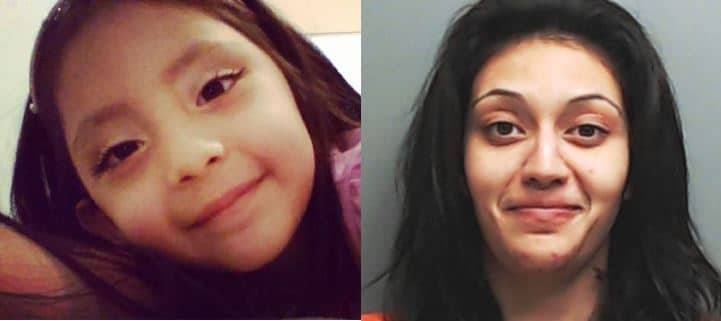 'It's a cold day across Central Texas here and it's a cold day in Hays county. Our hearts are heavy here today with the loss of a beautiful 5-year-old girl,' he told Fox 7. 'I've been in this line of work for over 43 years, 11 as a homicide detective up in Travis. It's probably the most horrific case I've ever seen and been a part of.'
Police said they have not determined a motive and do not yet know if drugs or alcohol were factors in the attack.
Family members told of the mother having a history with narcotics and being mandated to a rehab facility after incestuously using marijuana, crack and meth.
Told a family friend, Sabrine Sifuentez: 'She went to a rehab. She did a 90-day program and she came out good. She was doing good. She had a job,'
'She tried to get help. I don't know if she just relapsed, or I really can't say what happened.'
Sabrine told of Giovanna meaning 'the world' to her mother.
A report via KVUE told of authorities awaiting the results of toxicology lab results in the coming month.
Reiterated Cutler: 'This is quite a crime scene,'
'We will be there again tonight and we've been there for over 24 hours now.'
Krystle Villanueva was being held in the Hays County Jail on a combined $1.1 million.