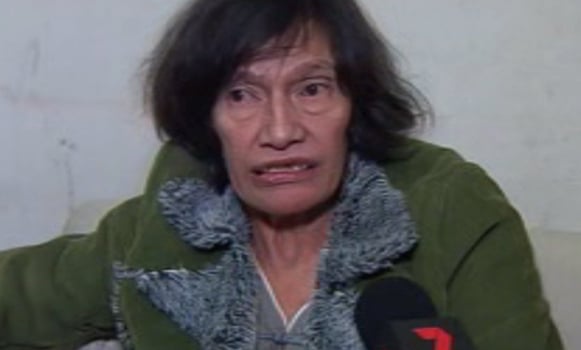 Emily Gargasoulas and Chris Gargasoulas the parents of Dimitrious Gargasoulas disown their son as new details emerge regarding their son's upbringing.
Emily Gargasoulas the mother of the Melbourne driver who purposefully plowed into a packed CBD mall on Friday, wreaking death and destruction has told that she is embarrassed to be his mother.
The incident which led to the death of 5 individuals, including that of a 3 month old baby boy, who died Saturday afternoon, and the injuring of 25, three critically has said her son can die in hell.
Told Emily via 7 News: 'I feel so ashamed and bad, you know,'
'I don't want to be known that I'm the mother. Go to hell and die in hell.' 
Emily says she was sickened to hear about her son's rampage which killed 10-year-old girl, Thalia Hakin and three others, and left 26 people injured, including a three-month-old baby who mortally succumbed to their injuries a day later.
'When I found out about what he did … how he killed a child, I felt sick … so sick in my stomach,' the mother told the Herald Sun. 
Ironically the blood-shedding happened on the day that Dimitrious 'Jimmy' Gargasoulas was due to re-appear in court, that Friday, after a domestic violence incident the week before which saw the 26 year old man being freed despite the objection of police.
At the time, Jimmy is alleged to have assaulted his mother's partner, Gavin Wilson, 76, last Saturday, the same man whose Holden Commodore Jimmy stole early Friday morning before using it as a deadly weapon later that day.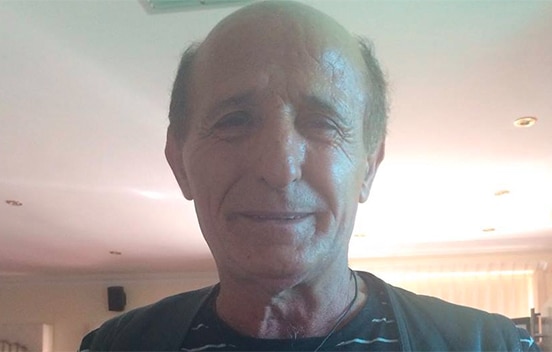 Akiir Muo Dimitrious Gargasoulas girlfriend: 'He threatened to run over people unless cops stopped'
'I'm a good boy' Dimitrious Gargasoulas dating profile
Dimitrious James Gargasoulas Facebook posts warned of terror, 'I'm take you all out'
Why? Dimitrious Gargasoulas mows down 4 Melbourne mall pedestrians dead
Also responding to the tragedy was Jimmy's father, Chris Gargasoulas who had driven from his home in Coober Pedy, South Australia to Melbourne after hearing of the incident, but made it clear that he wasn't there to support his son.
Told Dimitrious Gargasoulas' father via 7 News: 'Of course he's responsible, because people with a brain never do this sort of things, you know,'
'Especially inside of the city and do wheelies with his car and I saw everything and I thought that I scratch him off my books.'
Adding: 'He's not the Jimmy I used to know from years back.'
Of question is what type of relationship the son may have maintained with both his mother and father and whether the breakdown of his parent's relationship led to Jimmy having a troubled youth?
An assertion on and off- girlfriend, Akiir Muo, 25 alluded to following interviews with police pursuant to her being abducted by Jimmy circa 7am Friday morning before her release later that morning. 
The woman is set to give birth to Jimmy's fourth child in March, after Jimmy had recently broken up with another girlfriend who mothered three other children.
How the young man was able to maintain parenting responsibilities while unemployed remained un-answered.
Nevertheless a report via perthnow offered a sobering account of Jimmy's upbringing while hinting at illicit activity, possibly drug dealing to pay for life's expenses, while noting Jimmy had been a frequent return visitor to his father's makeshift home and had recently spent a few months there late last year with his pregnant girlfriend.
Noted the report in part: 'The family has been at the centre of much gossip over the years.
'Strange cars would often pull up at their home at all hours of the night, stay briefly and then take off.
'Vehicles were constantly filling the property. Gargasoulas was even seen driving around town in a limousine last year – no one knows why he had such a car or where it went.
'The Gargasoulas family home burnt down about 10 years ago. No one was home at the time and the house has not been rebuilt.
Instead, they made a makeshift home out of what appears to be an extended single carport.
'The remainder of the property is filled with scrap metal, tyres and vehicles.
A sign has been placed on the fence reading "No stupid people beyond this point".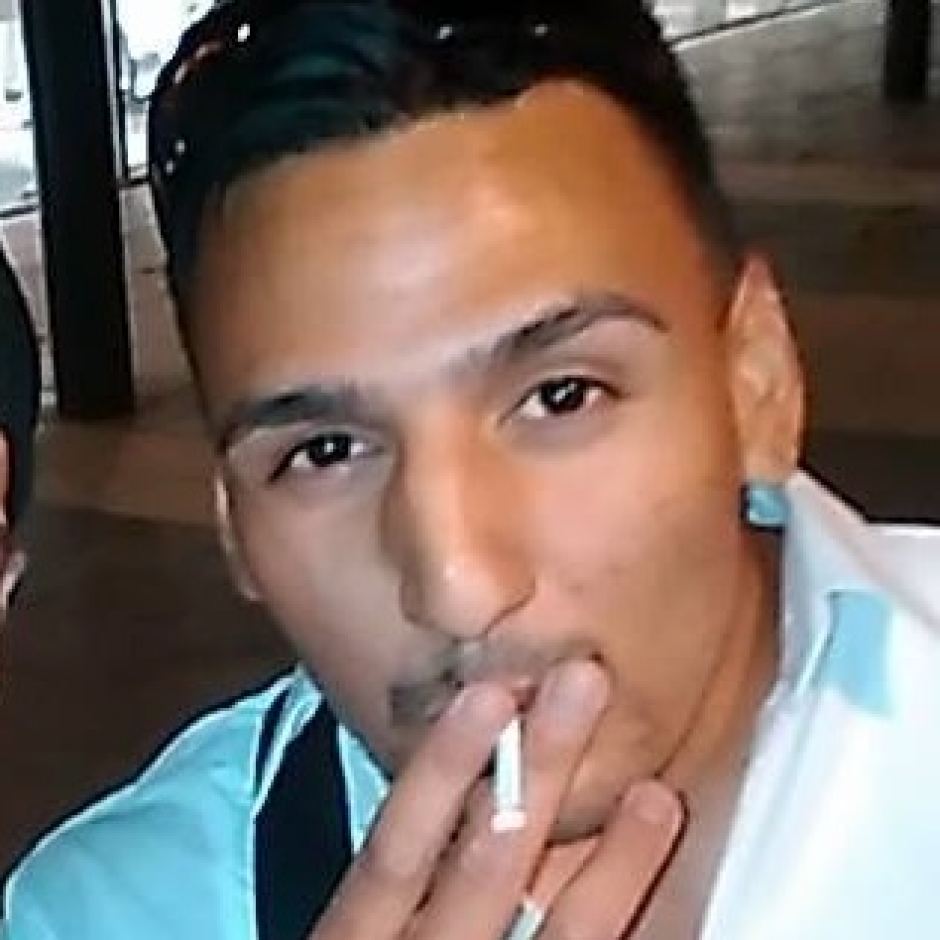 During police interviews, Akiir told investigators witnessing Jimmy stabbed his younger brother Angelo Gargasoulas in the face circa 2am at the Windsor government housing flat that he lived with his mother, before running off, making his way to his mother's boyfriend's nearby flat where he threatened the man and stole his vehicle.
According to Emily, Jimmy's mother, her eldest son had picked a fight with her youngest son over the younger man's sexuality.
Told Emily Gargasoulas: 'Jimmy keeps saying to me, I'm going to kill all gays and poofters and lesbians.'
Sentiments reiterated in Jimmy's Facebook posts where he criticized homosexual men, with Jimmy writing in one post:
'I SAY WITH CONFIDENCE THERE IS A SECRET SOCIETY OUT THERE DIRECTING ORDERS.'
While writing in another: 'I have the holly (sic) power to change the world but i need you to belive (sic) in me … AND NO HOMOSEXUAL SHALL RULE THE WORLD.'
Fortunately the sibling survived his ordeal, having been taken to hospital with non life threatening injuries.
Told Akiir via the dailymail: 'I tried to pull Jimmy away from Angelo but his face was covered in blood, I couldn't see his face,' 
'It was the scariest thing I've ever seen.'
Reiterated the on and off girlfriend, who'd been involved with Jimmy the last five months, 'Jimmy is just lost'.
Adding: 'It was scary.. I was just thinking my life is going to end.. I'm gonna die. 
'Jimmy had no right to do what he did. Jimmy, he just wants everything his way. 
'I have two kids and just watching the fact that he had ran over a little child – that could be anyone's child.'