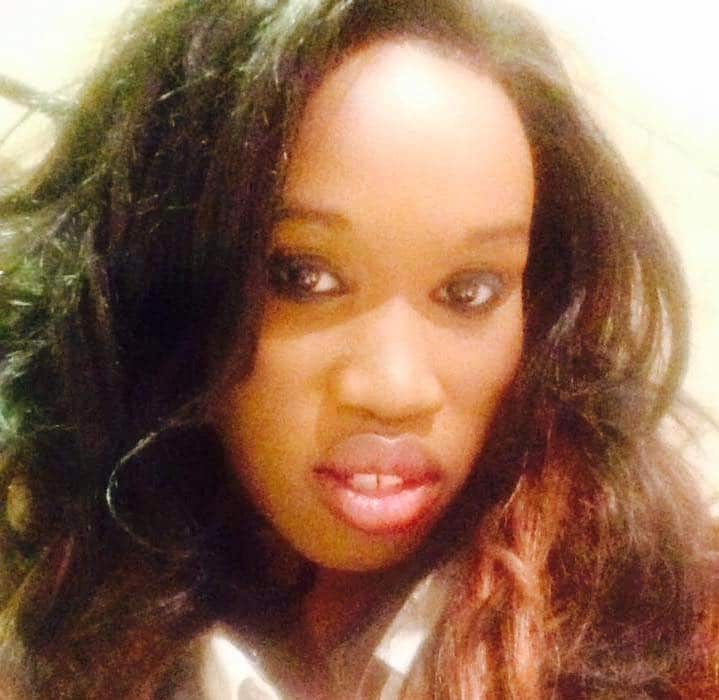 Akiir Muo Dimitrious Gargasoulas girlfriend has told of her ordeal after being kidnapped and her pleading with her lover to turn himself in. 
Akiir Muo, the girlfriend of Dimitrious Gargasoulas, who is accused of deliberately driving a car into pedestrians in Melbourne claims he threatened to kill her, his mum and himself if she left his sight. 
The 25 year old woman's claims comes after her boyfriend also known as James Gargasoulas took her hostage Friday morning after having attacked his brother Angelo with a knife just after 2 am and stolen his mother's former boyfriend's Holden Commodore.
Over the course of the next 11 hours, Jimmy as the man is also known, evaded police and terrorized Melbourne residents as he drove erratically around the city, until his final determined assault just on 1.30pm that afternoon when he purposefully drove into a packed CBD mall.
In the end, the finale bonanza that Jimmy was craving had led to the deaths of four persons, the injuring of 25, four critically, with police fearful that fatalities might rise.
Fortunately for Muo, the pregnant hair-braider who had been dating Jimmy on and off over the course of the recent five months, and is now expecting the birth of his daughter come March, was able to escape with her life.
At the time, the woman had pled with Jimmy to let her out, with the woman alighting at Melbourne's Bolt Bridge four hours after her initial abduction just after 7am.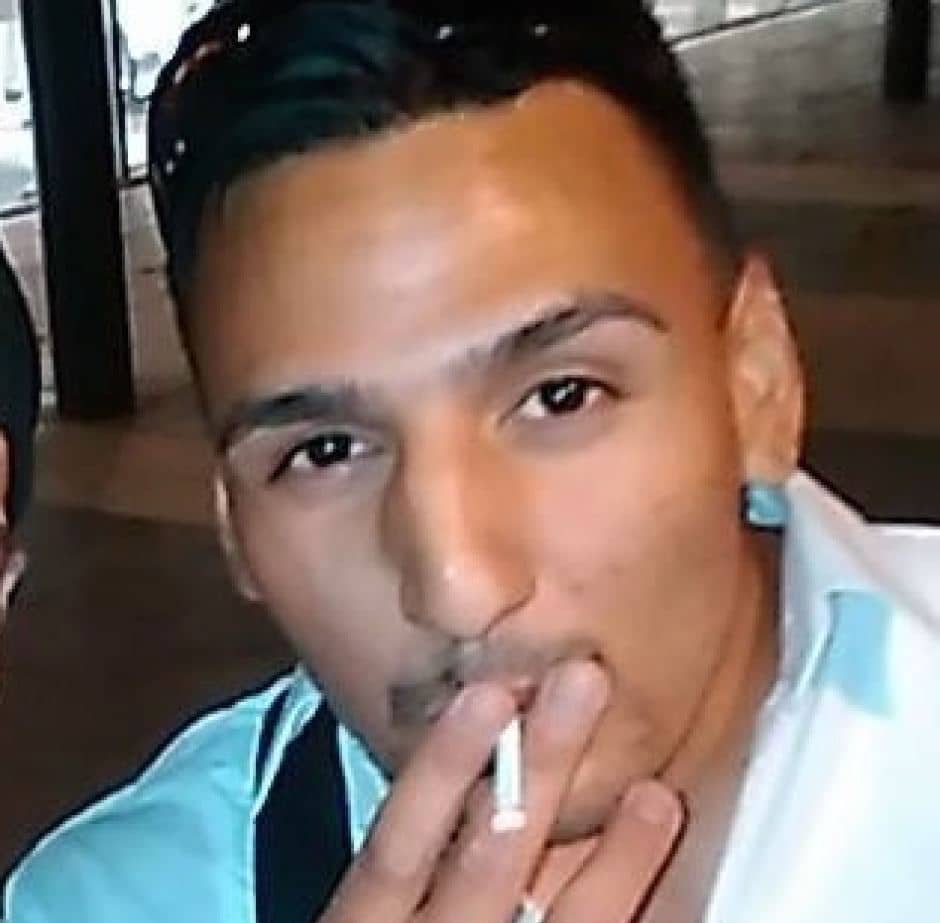 'He can die in hell' Dimitrious Gargasoulas parents disown him
'I'm a good boy' Dimitrious Gargasoulas dating profile
Why? Dimitrious Gargasoulas mows down 4 Melbourne mall pedestrians dead
Dimitrious James Gargasoulas Facebook posts warned of terror, 'I'm take you all out'
Told the girlfriend via Australia's abc: '[He said] 'If they leave me alone I will stop and turn myself in', but they [police] kept on following him which made him even more angrier,'
'I reckon he would have maybe stopped, that's what he, I'm going by his words, that's what he was telling me.'
She said police continued their pursuit and she claimed he went on to make threats related to the CBD.
'I swear to God I will go to the city and I will run, you know, people over, I will run them over if they are going to come catch me,' she claimed he said.
Ms Muo said police surrounded the car on the Bolte Bridge, she was scared, and he opened the door to let her escape.
'I told him can you jump out with me at least, you know, like just turn yourself in, don't make this any harder, like you can see they have guns everywhere.'
Told the girlfriend: 'I was begging him to stop but he just wouldn't'.
Reiterated the girlfriend via Australia's yahoo: 'He was driving really erratically… he kept saying it was the end of the world and how he planned to run over people in the city because the police were following us,'
'As soon as he realised there was more police following us, he just went crazy… he kept saying he was God and he was going to kill lots of people.'
At one point according to Akiir, Jimmy had threatened to kill them both by driving into a pole. 
Told the woman via the dailymail: 'He threatened to kill himself and me by driving us into a pole – I pretty much have to do what he says,' 
'I begged him to stop and slow down. It shouldn't have happened – I mean all the people that lost their family and their loved ones, you know, over his stupidity.'
The girlfriend claimed her boyfriend was not thinking straight. 
'Jimmy is just lost,' she said.
The woman's claims come after another friend told of Jimmy having recently converted to Islam and having an insatiable ice, crystal meth habit.
By then, Jimmy had taken to Facebook where he extolled in damning vitriolic rants his attitude towards authority, religion, what he regarded the Illuminati and his ability to fight back, 'if need be'.
Wrote the man recently, in one of many similar disjointed rants: 'I'LL TAKE YOU ALL OUT … YOU NEED AN ARMY TO TAKE ME.'
Posted Gargasoulas on Facebook, January 16: 'I DECLARE WAR ON TYRANNY TODAY YOU DOGS WILL HAVE THE OPTION TO EITHER BELIEVE IN ME AND HIS POSITIVE ENERGY HE OFFERS AND STAY FAITHFUL TO ME OR SERVE THE ONE WHO ENSLAVES YOU AT HIS FEET I OFFER FREEDOM NO WORK NO BILLS JUST THAT WE ALL KEEP FAITH AND BELIEVE IN THE ONE GOD THE ONE HIGHER BEING BEING FOR THE GOOD AND PROTECT THE ENERGY THAT HE GIVES WITH YOUR HEART GOD BLESS EVERYONE IN THE WORLD IT IS ABOUT TO CHANGE XOXO'.
A close friend told said Gargasoulas' rantings were driven by heavy use of the drug ice, and that he had recently converted to Islam.
Said the man via the dailymail: 'He was a great guy but ice destroyed him. Then he converted to Muslim and changed very quickly. For over a month he's been on edge,' 
'He stabbed his brother in the face and beat up his poor mother I knew this bloke really well… I'm not sticking up for him whatsoever and he deserves to be punished for what he's done, but that evil drug ice was the cause of this.'
Reiterated the friend: 'Just take one look at his statuses over the past month and it's clear as day that he had gone into psychosis. He was saying there was a comet heading for Earth.'
Australia: Muslim gives one finger ISIS salute before running over crowd of people in #Melbourne. pic.twitter.com/YrVybsU2W6

— Deplorable Vet ?? (@KGBVeteran) January 20, 2017
GRAPHIC +18 – #Australia: "Allahu Akbar" car jihad in #Melbourne; 4 dead (one baby) & 20 injured. pic.twitter.com/VKbuiqQ2yk @BasimaFaysal

— AntiJihad Kermit ?☮ (@islamlie2) January 20, 2017