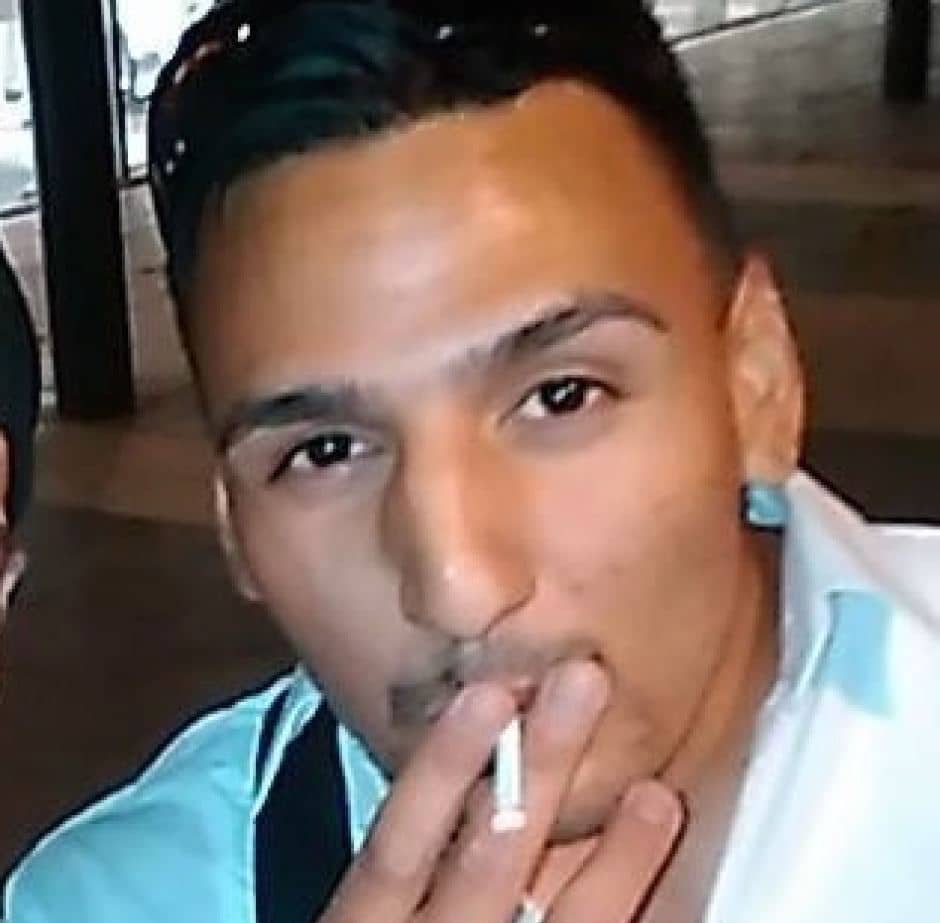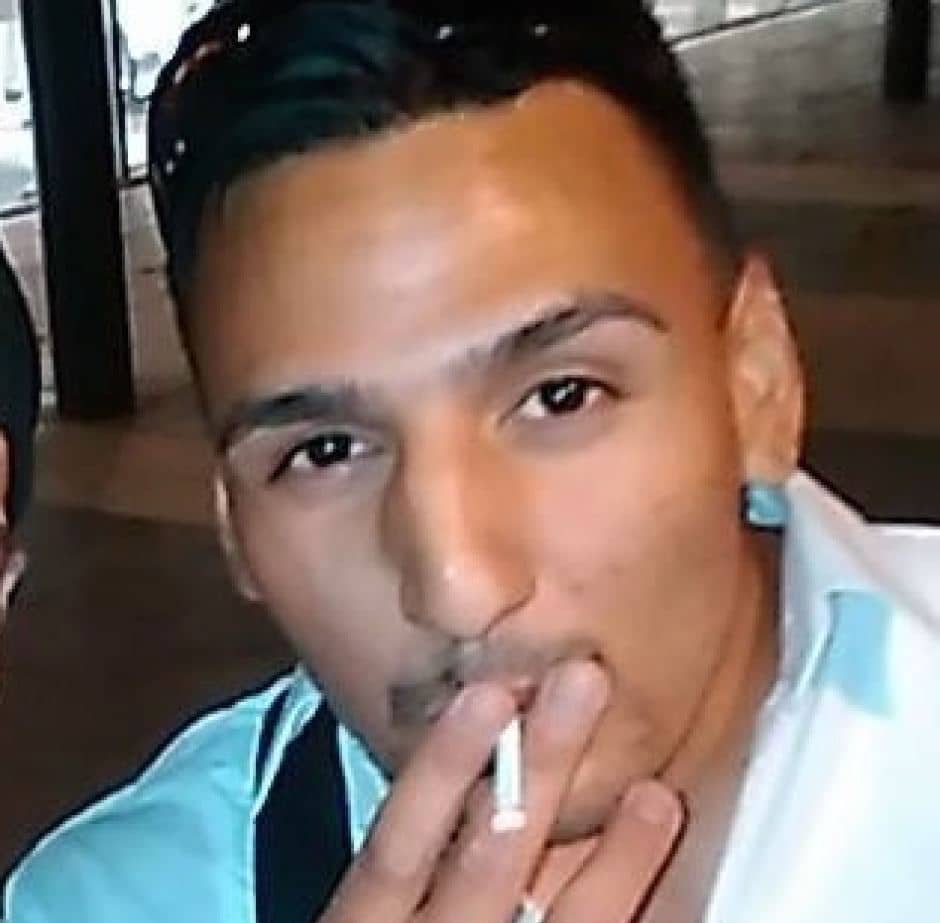 Dimitrious Gargasoulas dating profile on Plenty of Fish hints of his ambivalence towards women along with telling prospects he wasn't scared of anyone and could fight.
Dimitrious Gargasoulas, the 26 year old Melbourne, Australian man who allegedly plowed his vehicle into a CBD shopping mall, killing four and injuring 25, four critically, maintained a dating profile where he called himself 'respectful and a good boy'.
Extolling his kickboxing skills and the fact he was 'not scared of most people' the man of Greek-Tongan heritage maintained two dating profiles on Pently of Fish, 'tonganwog' and 'Madzillar'.
Wrote the man also known as James Gargasoulas, 'I'll make you feel like a queen as long as u (sic) make me a king'.
Adding, 'I'm pretty active i want to find one girl who I can be friends with and get freaky with and if we click we go from there. I like to go for milkshakes coffee and cake mmmm.' 
Titling his profile 'Pika boo u want it…BAD!!!!', Gargasoulas said he wanted a girl who could 'sing, drink and play' while talking up his cleaning and cooking skills. 
While Jimmy as he was also known may have given off the vibe he was domesticated, he did little to hide his wish for nothing more than a woman who shared his desire for no commitment and no desire to be in a relationship.
Of note, a Facebook post revealed the man harboring misogynistic tendencies towards women.
Wrote the Melbourne man: 'If you cum and she didn't, you didn't  fuck her…. She fucked you'.
Wrote the man who is alleged to have ongoing drug issue problems on Plenty of Fish: 'Drugs **** ice that sh*tiz no good mate once a blue moon ok I smoke weed sometimes when I cant sleep and only a tiny bit'.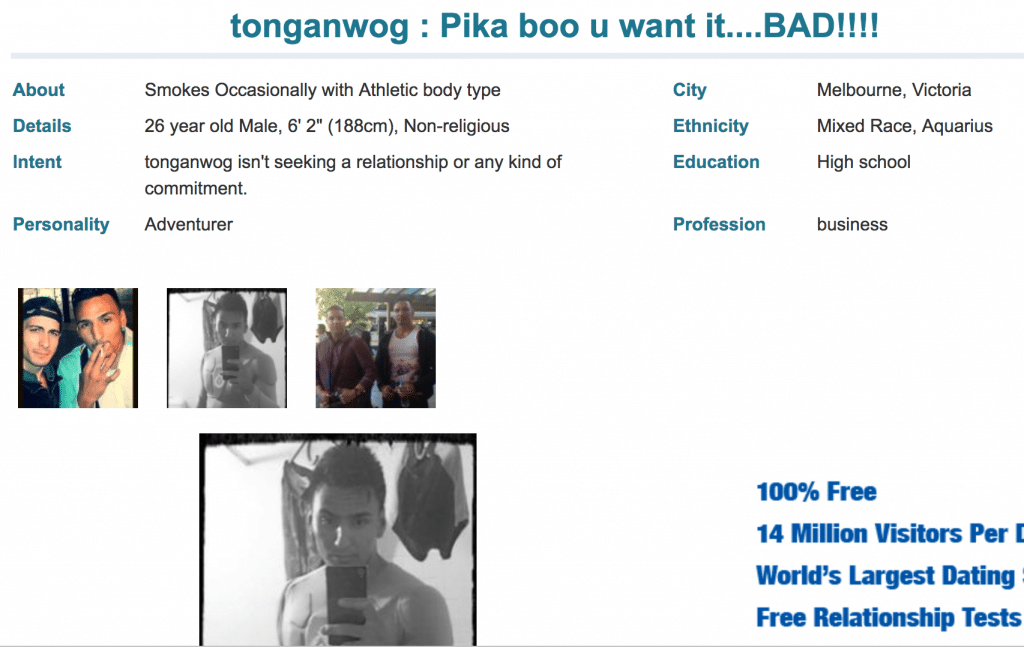 'He can die in hell' Dimitrious Gargasoulas parents disown him
Dimitrious James Gargasoulas Facebook posts warned of terror, 'I'm take you all out'
Why? Dimitrious Gargasoulas mows down 4 Melbourne mall pedestrians dead
Akiir Muo Dimitrious Gargasoulas girlfriend: 'He threatened to run over people unless cops stopped'
Gargasoulas also listed himself as having 'no religion' in one profile and 'other' in another, despite his religious rantings in the past few weeks on Facebook, where he took exception of scientology and organized religion as a whole. 
In a January 9 post, the man said god had given him wisdom and knowledge and had 'awoken' him. Another diatribe noted the man extolling that 'good triumphed evil'.
A previous post included Gargasoulas claiming to be 'Greek Islamic Kurdish' and a follower of Yazdanism – the native religion of the Kurds before the arrival of Islam, also know as the 'cult of Angels'.
Despite acknowledging his Greek and Tongan' ethnicity, Gargasoulas validated his preference to being referred to as Kurdish, posting, 'Greek islamic kurdish ANGEL OF CULT' (sic).
Writing he his liked to go kickboxing after work, Jimmy went on to mention,  'I can fight too, I'm not scared of most people'.
Adding: 'If u get to know me I can garentee (sic) you that I am heaps and heaps of fun because I live in a good area and I know everything around here so choose wisley (sic),
'There's alot of s**tk**tz out there that will use you and break ur heart ok'.
In his other profile he claimed: 'Im not a slut..i just want to find the 1'
'I like working so I can buy my bebeh a prezi (sic)… So if ur sexy and u know it give us a buzz reee!' the profile read.
While also noting, 'Madzillar wants to date but nothing serious.'
Gargasoulas also claimed to have a 'million-dollar plan' to open his own cafe by 'the end of next year' but it was not clear when the profile was written notes the dailymail.
He also described a disastrous relationship that ended after the alleged drug past of his father was exposed. 
'I was seeing a coppers daughter I was 16 and yeah not really knowing my dads history that he was some hectic drug dealer back in the days her parents did a check up and omg!' he wrote.
'That was it… lasted 5 months she was a bot (sic) of a slut anyway now shes a stripper in Adelaide lol ay s**t happens.'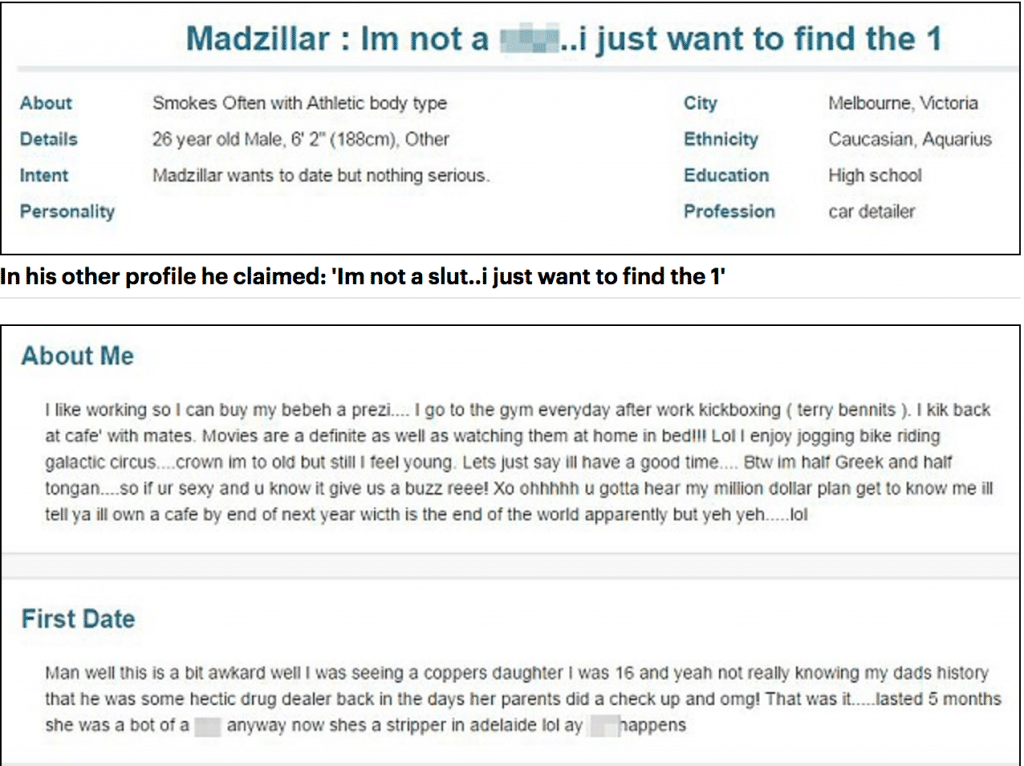 Of note at the time of the man having stabbed his brother, Angelo at a Windsor housing flat that he lived at with his mother, Jimmy had fled the scene after allegedly kidnapping a woman.
Over the course of the next 11 hours, between the time of the stabbing circa 2.15 am Friday morning and the deadly assault with his Holden Commodore, the kidnapped woman had remained with her abductor until her escape. The nature of the pair's relationship has yet to be ascertained.
In the hours after the deadly assault, investigators continue to survey the scene and interview witnesses as Gargasoulas remains in hospital after suffering a gunshot wound at the hands of police at the time of his arrest.
To date, police have yet to say what motivated Jimmy, only to say that they didn't believe the rampage was an act of terrorism, while noting that Jimmy was well known to them, having many previous run ins involving drugs, domestic violence and other domestic incidents.
Australia: Muslim gives one finger ISIS salute before running over crowd of people in #Melbourne. pic.twitter.com/YrVybsU2W6

— Deplorable Vet ?? (@KGBVeteran) January 20, 2017
GRAPHIC +18 – #Australia: "Allahu Akbar" car jihad in #Melbourne; 4 dead (one baby) & 20 injured. pic.twitter.com/VKbuiqQ2yk @BasimaFaysal

— AntiJihad Kermit ?☮ (@islamlie2) January 20, 2017