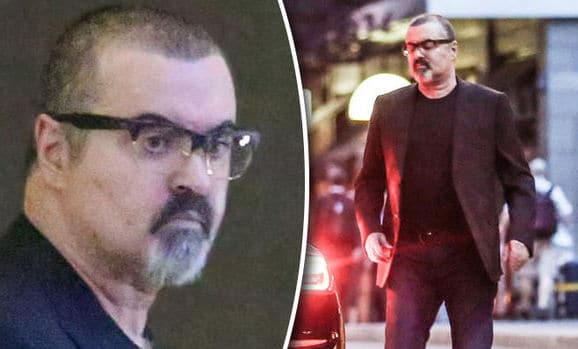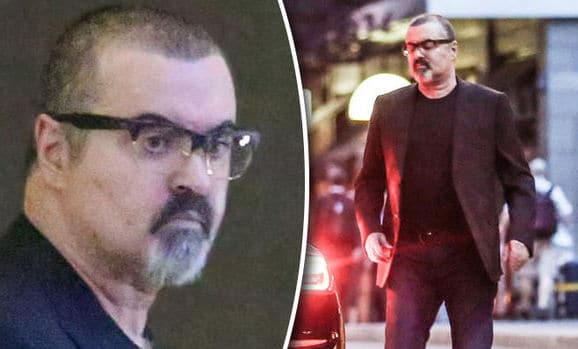 George Michael heroin addiction: Did an unrelenting addiction to opiates exacerbate the singer's declining health if not cause his death? Or possible overdose?
A day after the death of prodigy singer, George Michael, a source has told that the 53 year old entertainer was deep in the throes of a new secret affliction: heroin addiction.
In a report via the telegraph, the source tells how so heavy was Michael's use, 'he should have been dead already.'
The revelation comes after the singer's long term on and off partner, UK hairdresser, Fadi Fawaz told of finding the singer dead in bed Christmas morning.
Told Fawaz via the telegraph: 'We were supposed to be going for Christmas lunch. I went round there to wake him up and he was just gone, lying peacefully in bed. We don't know what happened yet,'
'Everything had been very complicated recently, but George was looking forward to Christmas, and so was I.
'Now everything is ruined. I want people to remember him the way he was — he was a beautiful person.'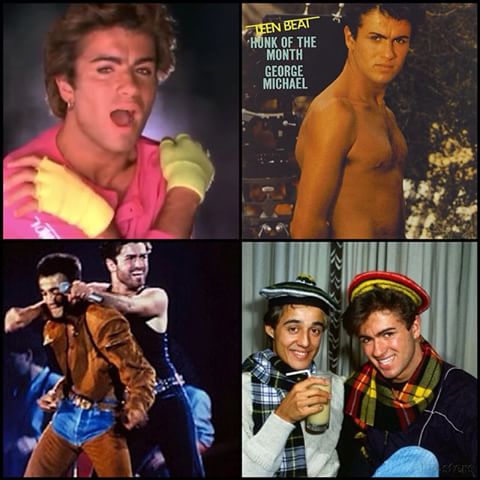 While the official cause of death has been given as heart failure, the latest revelation has given pause to the possibility that George Michael may have died as a result of a heroin addiction or at the very least the onslaught of ongoing abuse or even as some fear heroin overdose?
Cardiac arrest – the cause of death according to Michael's manager, Michael Lipman  – is common among heroin users.
The report reveals Fawaz conceding that matters between the couple had become 'complicated' of late, with the singer struggling with depression.
So rampant was George Michael's heroin abuse and self medication over the course of the recent year, the source tells of the singer receiving treatment in hospital for an apparent overdose.
The claim dovetails neighbor's claims that the singer was rarely seen in the town of Oxfordshire where he lived, seeking instead a hermit existence. While others who'd recently seen the man said of the singer appearing haggard, tired and exceptionally bloated.
Told the source: 'He's been rushed to A&E (accident and emergency) on several occasions,'
'He used heroin. I think it's amazing he's lasted as long as he has.'
#GeorgeMichael ODed on #smack & I should about him more than other junkies I never heard of care because? https://t.co/ZMhPIirGIt

— Obamaroid Ointment (@Obama_Ointment) December 27, 2016
@libbymorrisseyx Probably the last foto of George Michael on a night out,taken around Sept 2016. pic.twitter.com/5B2Ci3IzQW

— John Kelly (@BallygallJohn) December 27, 2016
George Michael weight gain: How he became a recluse.
George Michael dead: Cause of death unexplained
George Michael crack addict says relative: 'I need more'
The claims of heroin use come on top of the singer's self admitted addiction to cannabis and 'trying' crack cocaine, with Michael previously denying he was in the throes of deep crack cocaine addiction.
According to the mirror, the singer conceded at one point smoking no less than 25 joints a day, having expressed joy that he had gotten his habit to a mere 8-9 splifs a day.
An arrest in 2008, led to the singer being cautioned for possession of class A drugs, which included crack cocaine, and class C drugs.
In September 2010, the singer received an eight-week prison sentence after crashing is car into a shop in north London the previous July.
He was also given a five-year driving ban after pleading guilty to driving under the influence.
Michael regularly used sleeping pills and experimented with designer drugs like GHB.
But his problems were more serious than many realised.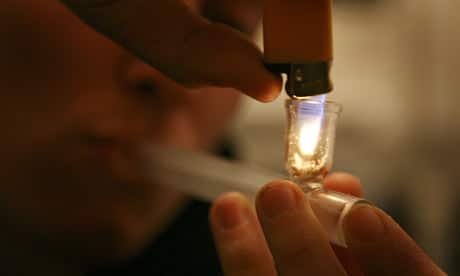 Just last year The Sun revealed how Michael had been in rehab for months battling an addiction to crack cocaine.
Jackie Georgiou, the wife of George's cousin Andros, said his family feared he was killing himself with crack, cocaine, alcohol and marijuana but he had finally listened to their pleas to get help.
'He was smoking crack,' she told the paper. 'Before he went away he got to the point where he would be shaking, saying 'I need it'.
'There were parties where he was taking drugs and collapsing and being picked up off the floor. Waking up in vomit, horrible things. He was so thin, so ill.
'It's crack, it's marijuana, it's drink, it's coke. It was pretty dark and things were getting darker. "He was going to end up locked up or dead. I'm petrified he will die.'
As recently as last year, George Michael was forced to publicly deny new allegations about drug-taking, describing them as 'highly inaccurate'. Or were they only too accurate …?