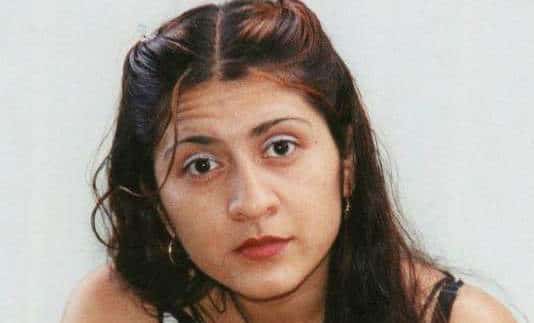 How Yesenia Sesmas faked pregnancy before killing Kansas woman and stealing her newborn baby, 

Sophia Victoria Gonzalez Abarca

.
Yesenia Sesmas a 34 year old Dallas, Texas woman has been indicted on murder after killing a Kansas mother, and stealing her six day old newborn child, Sophia Victoria Gonzalez Abarca.
The woman's arrest comes after Sesmas pretended to be pregnant before meeting and killing a longtime Kansas acquaintance, Laura Abarca Nogueda in a bid to abduct the 27 year old woman's newborn baby.
During a Monday press conference, Wichita police Lt. Todd Ojile told of Sesmas being arrested on Saturday after she shot and killed Nogueda at her Wichita, Kansas residence on Thursday.
Reiterated the police officer: 'This investigation was extremely complex.'
According to FBI investigators, Sesmas had known baby Sophia's mother for a few years.
Yet to be necessarily understood is the nature of the two women's relationship.
According toKWCH 12, Dallas SWAT officers found the baby girl, whose name has also been spelled 'Sofia,' safe and unharmed inside Sesmas' Dallas home Saturday around 4:15 a.m after executing a search warrant on the basis of a 'tip.' Investigators do not believe her boyfriend and her son and niece, who live there with her, knew of her plans.
Olije said that Sesmas had had been faking a pregnancy for months before carrying out the murder and kidnapping. She is from Texas originally, but she had known Abarca-Nogueda when she lived for a time in Wichita before returning to Texas, according to Wichita police.
An investigative team that also included the Dallas Police Department and the Sedgwick County Sheriff's Office had identified Sesmas as a potential suspect late Friday, Olije said. They took all four residents from the house to a Dallas police station after the SWAT team stormed the house.
Police questioned all four people but released three of them. Sesmas was awaiting extradition Monday back to Kansas to face possible first-degree murder and aggravated kidnapping charges.
A criminal background check of Yesenia Sesmas shows Wichita Police issued a warrant for her in July. https://t.co/MN6oKefTXA #KWCH12 pic.twitter.com/QG1jdyedI1

— KWCH Eyewitness News (@KWCH12) November 21, 2016
Of note, a report via the wichitaeagle notes that this weekend's arrest was not the first time that Yesenia Sesmas came to find herself on the wrong side of the law, citing police and jail records showing that Sesmas was booked into the Sedgwick County Jail on July 25 on suspicion of two counts of aggravated battery, two counts of aggravated kidnapping and one count of kidnapping.
According to a filed July 25 Wichita police report, a 37-year-old woman accused Sesmas of battering her and her daughter. The alleged victim also said Sesmas kidnapped her and two other people.
It's not clear from court records whether Sesmas was ever charged in the aggravated battery/kidnapping case.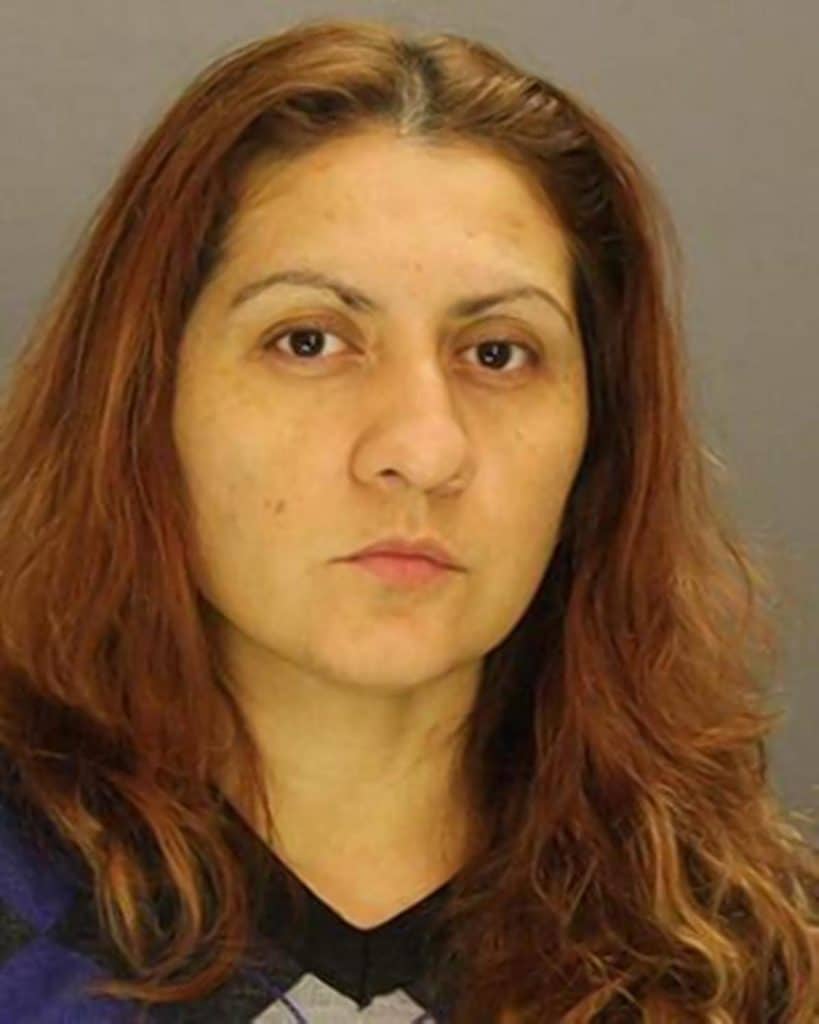 Adding intrigue, a report via WFAA  has told of that the Immigration and Customs Enforcement (ICE) having a 'hold' on Sesmas with the agency believing the 34 year old woman, originally from Mexico (according to her Facebook page) has resided in the United States illegally.
Come Monday early evening a GoFundMe page for baby Sofia's mother's funeral expenses had collected more than $12, 530.
Notes the fundraising page: 'Abarca-Nogueda, 27, had been "a loving mother to her daughter Sophia, a devoted girlfriend, also a caring sister, daughter and aunt, simply a friend to us all,' 
'Laura meant so much to us and we are devastated by the events surrounded by her death and the disappearance of her daughter Sophia.'
Authorities reunited baby Sophia with her surviving family members on Sunday.