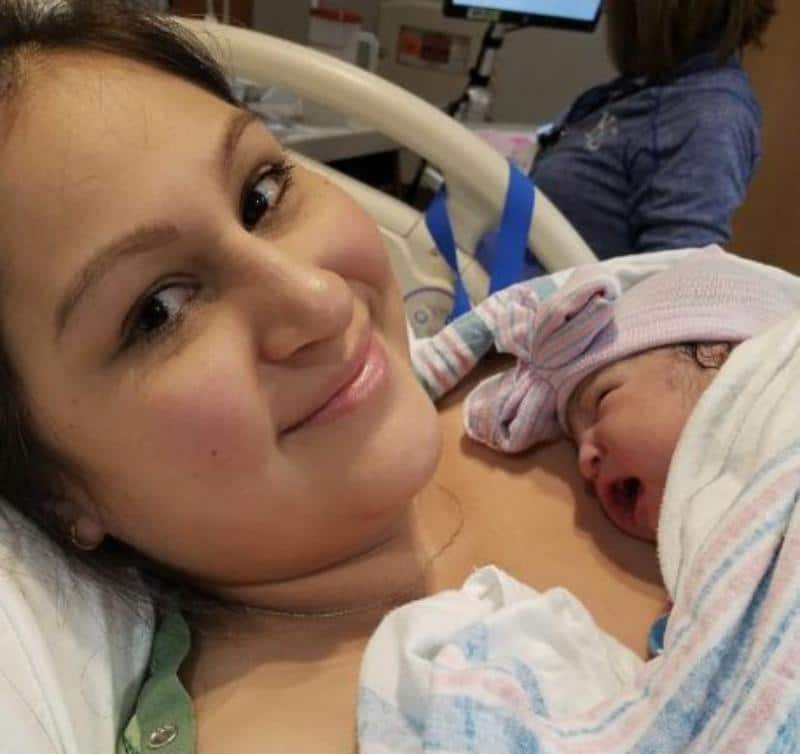 Was Laura Abarca Nogueda a Wichita, Kansas mother specifically gunned down so bandits could abduct the woman's six day old baby, Sofia Victoria Gonzalez Abarca?
Sofia Victoria Gonzalez Abarca a six day old abducted newborn baby has been found in Dallas, Texas two days after her 27 year old mother, Laura Abarca Nogueda was shot dead at their Kansas family home.
Fears for the newborn child came after Laura Abarca Nogueda's killers made off with the newborn baby only to be arrested Saturday morning.
How Yesenia Sesmas faked pregnancy before killing Kansas woman and stealing her newborn baby
Notice of the abducted girl's recovery came after Wichita Police Chief Gordon Ramsay announced at 4 a.m. Saturday morning that a search warrant had led to authorities to the suspects at a home in Dallas, 360 miles from where the baby was taken in Wichita, Kansas. 
Told the Police Chief during an early morning press conference: 'This is the best possible outcome of a very sad case.'
Yet to be necessarily understood is whether the child's mother was specifically targeted in a murder plot in a bid to steal the woman's newborn child?
During Saturday morning's press release, authorities declined to describe the relationship between the two individuals arrested and that of the murdered mother. That said a report via KWCH 12 told of police saying that the suspects knew of the woman, casting aside questions that the killing and abduction was a random incident.
The disappearance of 'Baby Sofia' on Thursday prompted federal, state and local authorities to make a desperate plea to the public for information. On Friday, authorities asked residents to report anyone who suddenly acquired a newborn or is purchasing large amounts of formula or baby clothing.
Told Chief Gordon Ramsay on Friday: 'We have no information. That's why I'm here, just pleading for information,'
"We're pleading the the community, asking everybody to help us find Baby Sofia. There's no doubt she is missing and in danger.'
Notice of the mother's death and the abduction of baby Sofia came after the newborn's father and the child's mother's live in boyfriend came home Thursday afternoon to discover Abarca-Nogueda dead — and his daughter nowhere to be found.
The boyfriend was ruled out early on as a suspect in the case told cops.
A report via the Kansas City Star told of the FBI deploying a team specializing in child abductions along with the National Center for Missing and Exploited Children saying it had dispatched members of its 'Team Adam' — retired law enforcement officers — to assist in their search for baby Sofia.
An Amber alert was not issued because no suspect had been identified in the case until Saturday morning.