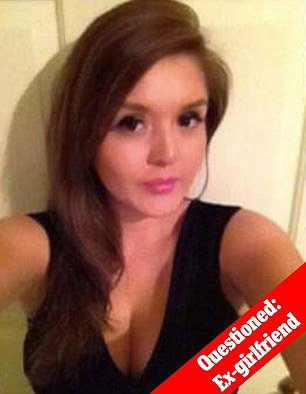 Brenda Delgado extradition: Authorities bring back most wanted fugitive after allegedly hiring to murder her ex lover's new love interest, Dr Kendra Hatcher.
Brenda Delgado the jilted ex girlfriend of a man whose new girlfriend, Dr Kendra Hatcher the 34 year old woman is alleged to have murdered has been extradited back to the US after fleeing to Mexico.
Delgado's extradition comes after allegedly hiring Christopher Love who shot Delgado's perceived love competitor at her upscale Dallas apartment complex parking garage, September 2, 2015.
According to prosecutors, Delgado, a US and Mexican citizen is alleged to have hired Love to murder the pediatric dentist because she was jealous of her former dermatologist love interest, Ricky Paniagua who had recently started dating Hatcher.
As part of her plot for revenge, a report via the Dallas Morning News tells of Delgado convincing another friend, Chrystal Cortes, who she also paid off, to drive the getaway car.
Brenda Delgado jilted girlfriend on the run, hit man she hired arrested
Did Brenda Delgado plan hit on Kendra Hatcher?
Did Kendra Hatcher love triangle lead to her murder?
Who did Crystal Cortez assist murder Kendra Hatcher, Dallas dentist?
Who killed Kendra Hatcher? Dallas Dentist gunned down in cold blood
Brenda Delgado's extradition back to the US, Thursday evening comes after Mexico authorities arrested the woman in April. She is expected to be escorted to Dallas County Jail upon her return.
Delgado went on the run by fleeing the country before police had a chance to follow up initial interviews with her after the death of Hatcher.
As part of the terms of Brenda Delgado's extradition, US prosecutors agreed to waive the the death penalty as Mexico is opposed to capital punishment. Delgado now awaits trial where she faces first degree murder charges. 
Brenda Delgado arrives at Dallas County jail. She will be here until her murder trial in death of Kendra Hatcher pic.twitter.com/DrKWotuMZa

— Rebecca Lopez (@rlopezwfaa) October 7, 2016