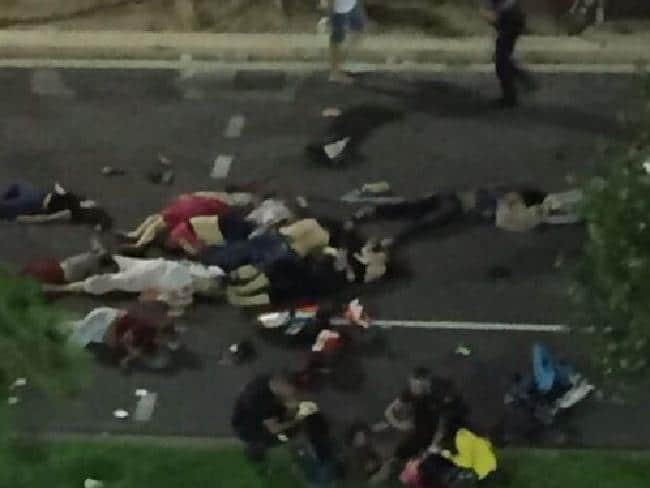 Why did Mohamed Lahouaiej Bouhlel launch an attack on Nice during Bastille day? A lone wolf or a terrorist agent? ISIS yet to claim responsibility.
Mohamed Lahouaiej Bouhlel has been identified as the 31 year old French Tunisian national that attacked Nice, Thursday evening during Bastille Day (Independence Day) celebrations.
The man's identification comes according to Nice-Matin which told of the driver of the truck that deliberately plowed into a crowd of over 1000 persons having left his identity card in the vehicle.
Questions had initially revolved whether the man revealed in identity papers was that of the individual who drove the truck, with AFP having since confirmed that the Nice Bastille truck driver was that of Mohamed Lahouaiej Bouhlel.
The attack, so far deemed as a terrorist attack by French authorities, has to date left 84 revelers dead while injuring scores above 100 plus.
Of note, a report via the UK Telegraph told: 'The truck driver was known to French police for common law crimes, according to police sources, but not to the intelligence services.'
A report via SBS media told of the terrorist being a resident of Nice. Of note, the attack comes as Tunisia has become a leading source of ISIS recruits according to the Wall Street Journal. 
Yet to be necessarily understood is if Bouhlel had acted on behalf of Islamic terrorist group, ISIS or whether as a lone agent along with any accomplices?
Mohamed Lahouaiej Bouhlel photos: How did a petty criminal become a terrorist?
Mohamed Bouhlel Nice attack: 'I am delivering ice cream'
'Lifetime holiday' Sean Copeland Texas father and son killed in Nice terror attacks
Nice truck attack suspect id as French Tunisian 31yr old man. ISIS?
NSFW Photos: Nice Bastille Day terror attack: 77 dead and rising
The moment police surround and shoot #NiceAttack driver Mohamed Lahouaiej Bouhlelhttps://t.co/VYjcvvQLtV

— The Telegraph (@Telegraph) July 15, 2016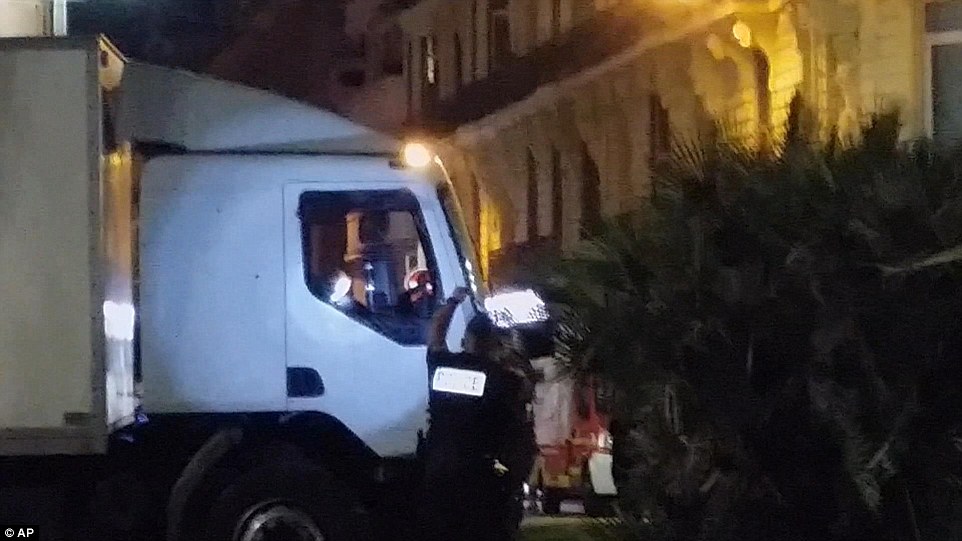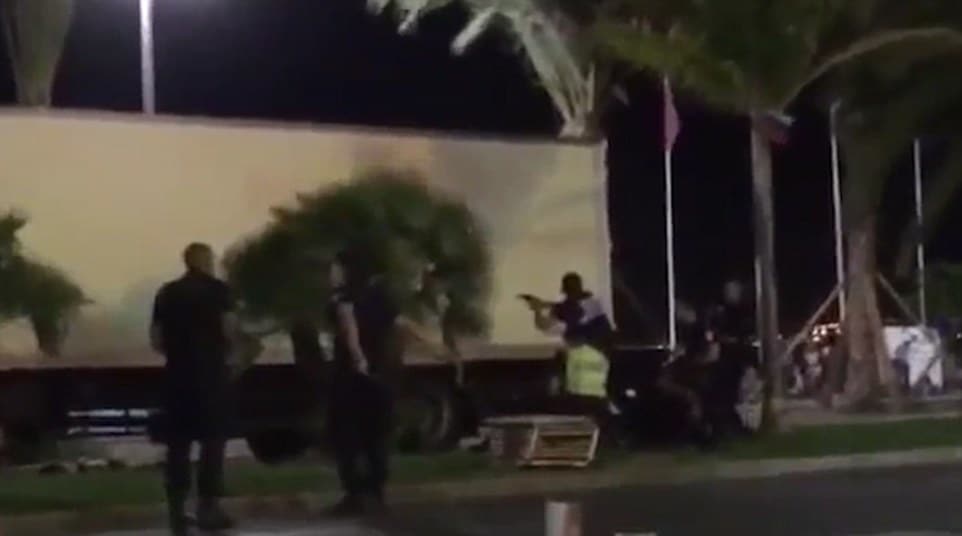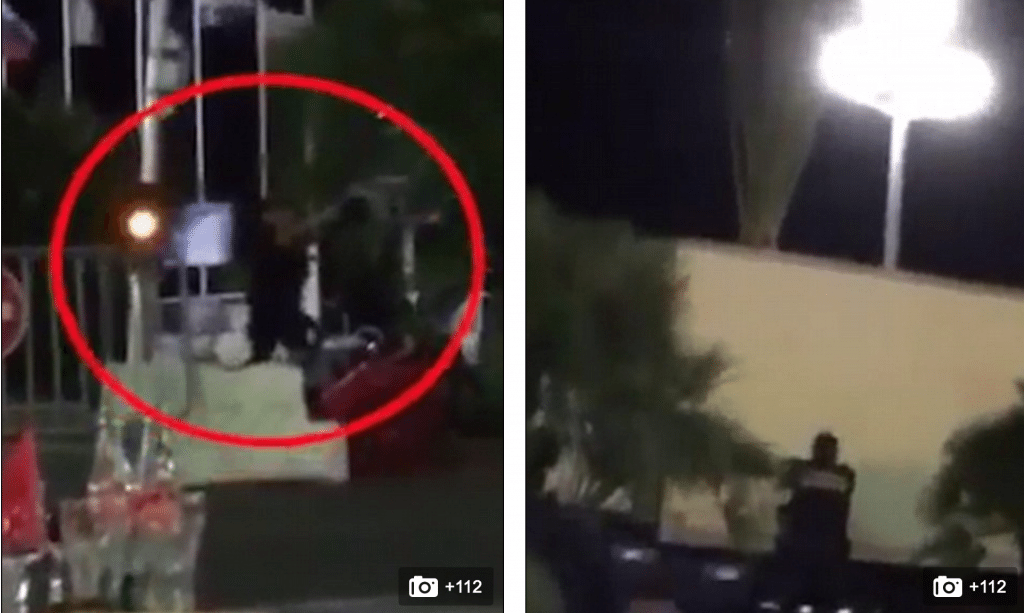 Local media told of Bouhlel being well known to them as a seasoned criminal who had been born in Tunisia but who'd spent most of his life living in France. Reports told of the man having lived in the Abattoirs area of Nice.
It had been initially claimed that a second individual who was 'neutralized' after entering a nearby restaurant with guns blazing, believed to be the truck driver's accomplice, was in fact the truck driver himself. The revelation dispels claims of a second individual present in the truck as it set down Nice's Palais de la Méditerranee promenade.
While questions circulate as to the degree of terrorist affiliation of Mohamed Lahouaiej Bouhlel, a report via the UK Express told of sources saying the individual was 'believed to have been a man who was known to security services.'
That said, further reports conceded French intelligence officials having no record of him. How the man came to elude national surveillance efforts in lieu of a string of terrorist activities in the nation is yet to be necessarily understood.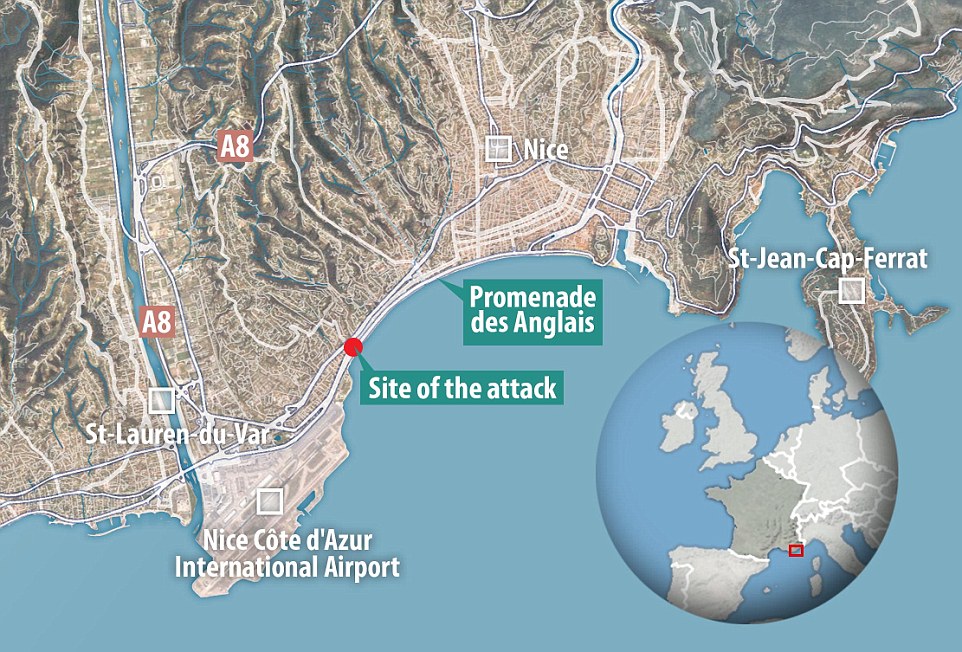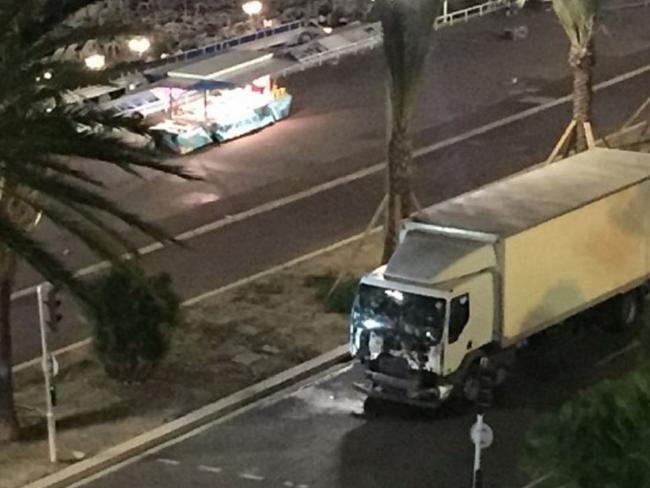 Drawing inference to possible Islamic intervention, a report via the UK Telegraph, citing Nice-Matin newspaper, said 'The truck driver was said to have shouted 'Allahu Akbar' — God is greatest — before being shot dead by police.'
Local media reported the carnage only came to a halt after Bouhlel had been shot by police after having alighted from the cabin of the truck. At the time the man had proceeded firing a volley of gunshots into revelers, after plowing more than a mile through a throng of more than a 1000, leaving a carnage in his wake. His purported shooting death came after entering a nearby restaurant.
Upon police inspecting the man's truck/lorry, initial reports told of a cache of guns and grenade were found, leading to authorities speculating that more lethal carnage may have been averted.
That said, a report via the UK Telegraph told of the cache being inactive grenade, with the truck laden with fake rifles.
In the wake of the Nice Bastille terror attack, authorities have launched a search of the man's home, speaking to his relatives to understand why Bouhlel decided to take so many innocent lives on a day of national celebration.
While France's Prime Minister Hollande claimed that the violent act was an act of terrorism with innuendo centered on ISIS, the group have yet to claim immediate responsibility, raising the specter whether Mohamed Lahouaiej Bouhlel had indeed acted alone, and if so why?