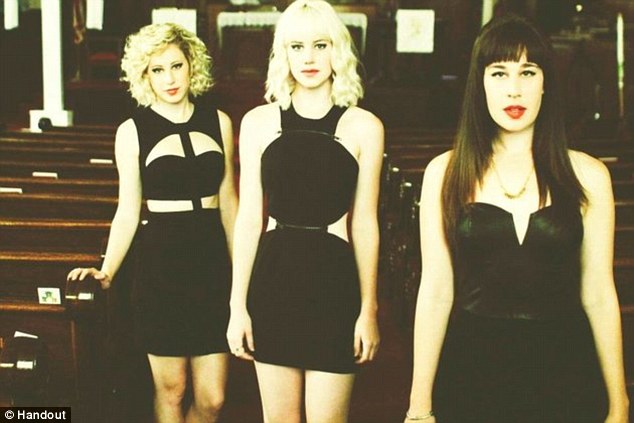 How Leslie Rasmussen and her band, Good English found themselves ostracized after insisting political correctness was behind the public's demands for justice for Brock Turner's victim.
Leslie Rasmussen a member of Oakwood, Ohio based indie band, Good English, may think twice about publicizing her views in the future after her and her band have now found themselves being branded 'rape apologists' after a letter of support she wrote for childhood friend, convicted rapist Brock Allen Turner.
The ban on the female band, which has suddenly seen a slew of shows that the band had been slated for in Brooklyn, NY suddenly being cancelled comes after a character statement she provided in the 20 year old Stanford University swimmer's trial. 
In her letter, Leslie Rasmussen dismissed the calls to have her childhood friend punished after claiming that 'sweet Turner' is 'not a rapist' while blaming campus rape on 'political correctness,' along with calling the incident a 'misunderstanding.'
It wasn't until the letter came to be published online and subsequently tweeted en masse that the drummer and her band found herself in the hot seat after upcoming concert venues found themselves besieged with requests to cancel the band's shows. 
#brockturner "reference" letter to judge: stop being so "politically correct" about rape thing,ok? @thehuntinground pic.twitter.com/0zUyr4eVve

— Michele Dauber (@mldauber) June 6, 2016
Thanks but no thanks. If women become unconscious around #LeslieRasmussen she'll be ok with her friends raping them. https://t.co/2l1CSoyJRE

— Teressa (@muerk) June 7, 2016
hey @northsidefest will convicted rapist #brockturner be at the festival to support rapesplainer #LeslieRasmussen & her band #GoodEnglish?

— George (@GeorgeThoroBad) June 7, 2016
The commotion comes after many branded the star swimmer's sentence of six months (prosecutors sought 6 years while California law allowed up to 14 years incarceration) outrageous, with many citing an egregious application of justice. A view that clashed with that of Leslie Rasmussen who maintained the public's disgust was ill founded as drugs and alcohol are solely to blame (not one's actions) along with the public's misjudged politically correct views of rape culture.
According to a post via the dailymail, Rasmusssen later issued a statement on Facebook acknowledging Brock's crime, while still blaming America's drinking culture (aka Brock Turner's 23 year old victim has only herself to blame for presumably getting drunk…).
That's when the fireworks began (and the facebook account later deleted).
Responding to the post, commentator Jean Carson wrote: 'Drop Good English. What will this one band cost your business? And a protest, in your venue? This could be VERY bad. Do the right thing — actions have consequences,'
'The consequence of drinking too much is a hangover, NOT rape. What is the consequence of a band publicly supporting a CONVICTED rapist? And what is the consequence of hosting that band in your bar?'
While Caitlin Gaspar commented: 'Good English has gotta go. Since when did girl bands start supporting rapists? They are an embarrassment and offense to your line up. I look forward to seeing you've resolved the situation, aka dropped 'em.'  
All-sister trio Good English have quickly become toxic and all their gigs at Brooklyn's Northside music festival have now been completely scrapped.
Carl-Fredrik Arndt: Brock Turner's rape victim was unconscious the whole time
Brock Turner father pathetic defense of Stanford rapist son explored
'I only fondled her' Brock Turner Stanford swimmer guilty of raping unconscious woman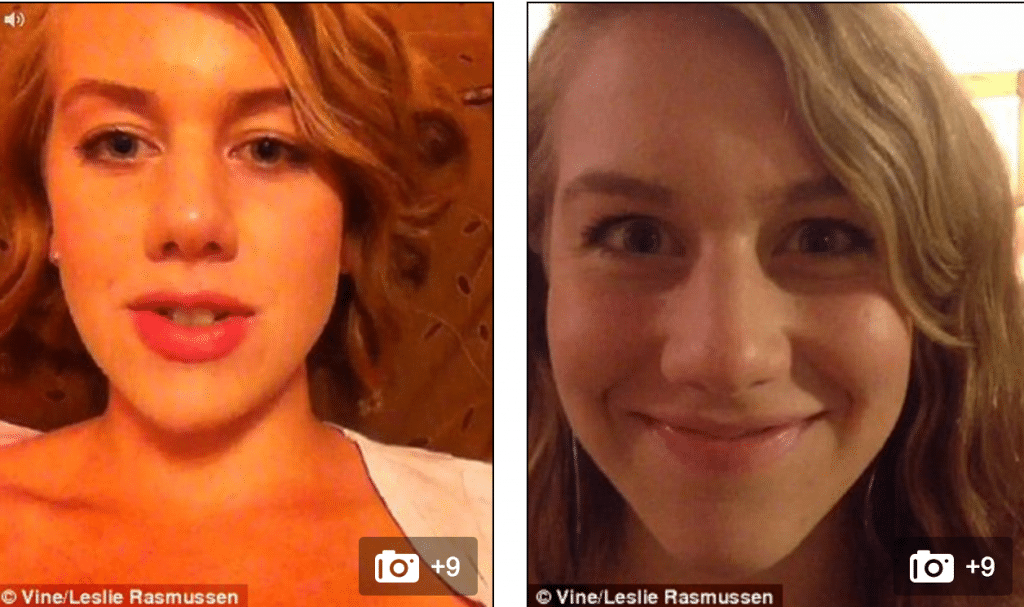 Told a spokesperson at Industry City Distillery via the Gothamist: 'We have zero tolerance for the act itself, for anyone that would seek to defend that act, and certainly for the sentencing, which seems incredibly light.'  
Also responding were Bar Matchless, also due to host the band at Northside, releasing a statement on Facebook saying: 'Good English will not be playing Matchless. We do not support victim blaming or rape apologists of any kind.' 
Leading the social media campaign against the band was Daneile Guercio.
Following the blacklisting she said: 'I'm just really happy that instead of it being about censorship or protest, it's more about having real life consequences for your actions.'
Adding: 'It's about sending a message that if you're a woman, we protect you. Especially in New York and in the music scene in Brooklyn, you can't just come here with this kind of sh**…you're coming to New York!
'People with that kind of small-town sexism have no place trying to make money off or our independent infrastructure.' 
And it's not just New York where the band have been blacklisted, Rumba Cafe in Ohio announced that they would also be canceling their show on June 17th.
Despite the onslaught of  denigration thrown at Good English, Leslie Rasmussen released a follow up statement on the band's Facebook page – since deleted – where she defends her letter to the judge. 
In the statement she wrote: 'I felt confident in my ability to share my straightforward opinion of him and how I knew him. I also felt compelled to share my deep concern over the misuse of alcohol that was a well-established contributor in this case. 
'Beyond sharing my personal experience with Brock, I made an appeal to the judge to consider the effect that alcohol played in this tragedy.
'I felt confident in my ability to share my straightforward opinion of him and how I knew him.'
Rasmussen, 20, who claims not to drink herself, goes on to blame the American drinking culture that she says led to the incident, rather than Turner himself. 
She also apologized 'for anything my statement has done to suggest that I don't feel enormous sympathy for the victim and her suffering.'
The musician added that while she doesn't 'condone, support, or sympathize with the offense or the offender' she does still believe that 'Brock's character was seriously affected by the alcohol he consumed. 
And continued: 'I have watched friends, acquaintances and complete strangers transform before my eyes over the course of sometimes very short periods of time, into people I could barely recognize as a result of alcohol over-consumption.'
She concluded that: 'There is nothing more sad than the unnecessary, destructive and enormous toll that overuse, misuse and abuse of alcohol and drugs play in people's lives, and I don't think my effort to point this out in confidence to a judge while commenting on Brock Turner's character, as the sober person I knew him to be, was an irresponsible or reckless decision.' 
But said: 'Due to the overzealous nature of social media and the lack of confidence and privacy in which my letter to the judge was held, I am now thrust into the public eye to defend my position on this matter in the court of public opinion.' 
The band's official website and Facebook page have also been deleted and it is unclear if they plan to continue with the rest of their tour. Which is a tacit admission while we may agree we live in a free society, certain viewpoints may and often lead to unperceived reactions, rightly or wrongly.
Never mind the view that one should be allowed to be politically incorrect if one is beholden, while bearing in mind that the public also has the choice to agree or disagree, whether one agrees with their choice to agree or disagree with one's own views. 
I want ALL media outlets to use Brock Turner's mugshot in articles. He is a rapist and should be treated as such. pic.twitter.com/2Tm0spD98F

— Affinity Magazine (@TheAffinityMag) June 7, 2016