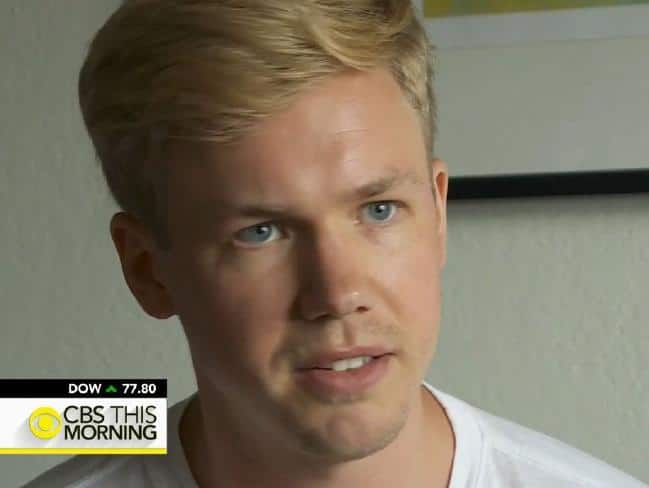 How Carl-Fredrik Arndt and  Lars Peter Jonsson came to witness and help catch a fleeing Brock Turner as he raped an unconscious 23 year old campus woman.
Carl-Fredrik Arndt and fellow Swedish graduate student, Lars Peter Jonsson have come out since helping catch Brock Turner the then 20 year old Stanford University swimmer raping an unconscious 23 year old victim on campus.
In a revealing expose with Swedish outlet, expressen, the Swedish graduates describe how they witnessed the January 2015 assault which eventually led to the the the star swimmer being found guilty of rape and only sentenced to six months jail.
At the time, Carl-Fredrik Arndt and Lars Peter Jonsson, saw the former all-American champion swimmer 'aggressively thrusting his hips into her,' according to police accounts of the January 18, 2015 incident.
Told Carl-Fredrik Arndt via CBS News: 'She was unconscious. The entire time. I checked her and she didn't move at all,'
'The guy stood up then we saw she wasn't moving still. So we called him out on it. And the guy ran away, my friend Peter chased after him.'
Santa Clara County prosecutors said Arndt and Jonsson caught up to Turner and 'tackled him and held him until police officers arrived.'
The pair recounted to police investigators finding Brock Turner's victim laid out behind a dumpster underneath Turner with her dress pulled up and her underwear missing, according to arresting documents
'I can't understate how important those two heroes were in this case,' Santa Clara County Deputy District Attorney Alaleh Kianerci told via huffpo, telling if it hadn't been for the Swedish graduates, Turner may have gotten away.
Adding: 'Those two heroes made this case a prosecutable one.'
Overboard reaction? Leslie Rasmussen Good English gigs cancelled cause of letter supporting Brock Turner
Brock Turner father pathetic defense of Stanford rapist son explored
'I only fondled her' Brock Turner Stanford swimmer guilty of raping unconscious woman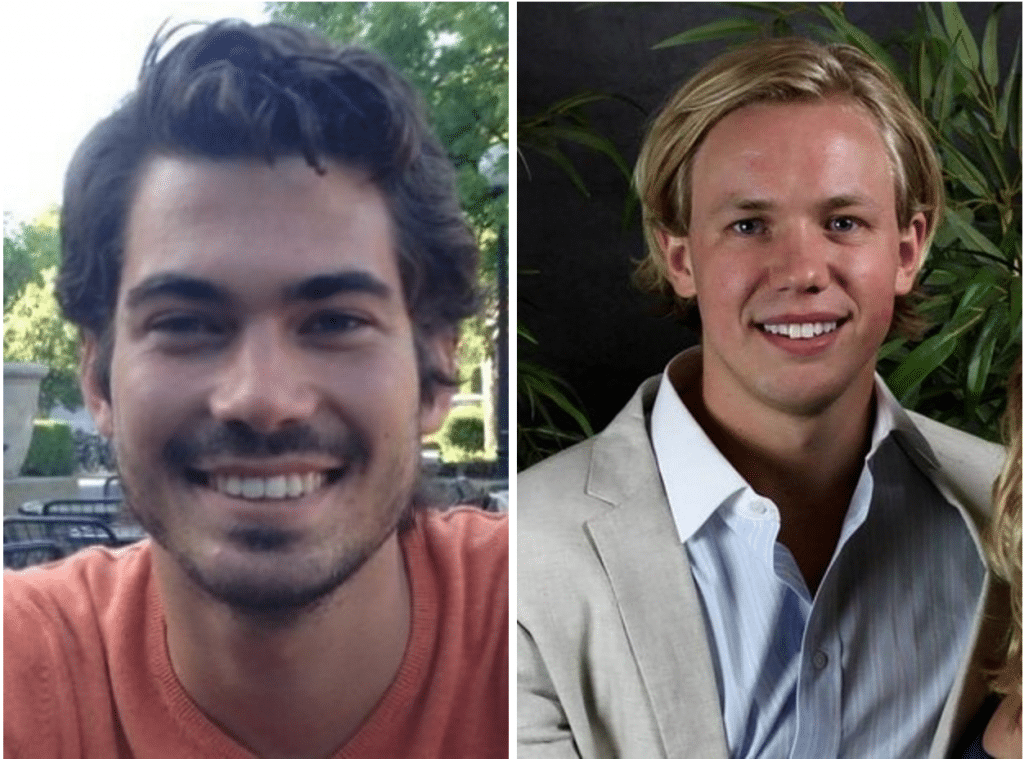 Writing on his facebook page on Wednesday, Jonsson thanked supporters for their words of encouragement while noting, 'At this point I will not publicly comment on the process or the outcome of the trial.'
The posting included the student linking to the 23-year-old victim's statement about the trauma of the assault and its aftermath, which includes a reference to the two bicycle riders who stopped to help her.
'Most importantly, thank you to the two men who saved me, who I have yet to meet,' wrote Brock Turner's victim. 'I sleep with two bicycles that I drew taped above my bed to remind myself there are heroes in this story. That we are looking out for one another. To have known all of these people, to have felt their protection and love, is something I will never forget.'
The victim's statement comes in stark contrast to that of Judge Persky who in deciding to sentence Brock to a mere 6 months in a local correctional facility (instead of the six years minimum prosecutors sought and the 14 years maximum available) cited what she deemed favorable endorsements of the 'star' swimmer.
Further uproar was created when Brock Turner's father Dan said in court that his son's three felony sexual assault charges and trial are 'a steep price to pay for 20 minutes of action out of his 20-plus years of life.'
A childhood friend from Ohio described Turner in a letter as 'a mild-mannered kid with a good heart in a terrible, terrible situation' while Turner's older sister wrote to the judge that Turner has become 'a shell of his former self, a broken young man,' the Los Angeles Times reported.
The contentious sentencing led to Michele Dauber, a Stanford law professor and friend of the victim, posting a revealing letter on Twitter from a friend of Turner's blaming (naturally) people 'worrying about being politically correct' for his situation.
'This is completely different from a woman getting kidnapped and raped as she is walking to her car in a parking lot. That is a rapist. These are not rapists,' Turner's friend insisted. 'These are idiot boys and girls having too much to drink and not being aware of their surroundings and having clouded judgment.'
A recall petition against Persky, who is running unopposed in Tuesday's California primary elections, had drawn over 361,000 signatures Wednesday afternoon.
#brockturner "reference" letter to judge: stop being so "politically correct" about rape thing,ok? @thehuntinground pic.twitter.com/0zUyr4eVve

— Michele Dauber (@mldauber) June 6, 2016
I want ALL media outlets to use Brock Turner's mugshot in articles. He is a rapist and should be treated as such. pic.twitter.com/2Tm0spD98F

— Affinity Magazine (@TheAffinityMag) June 7, 2016