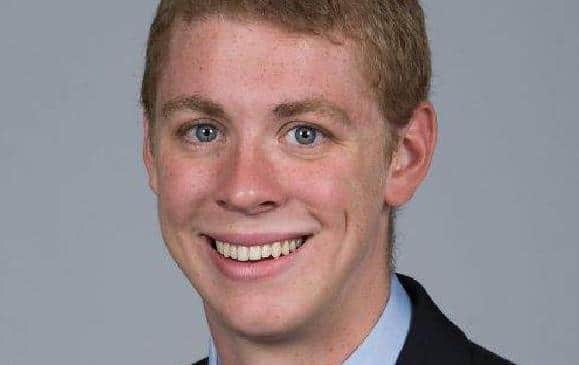 How Brock Turner father defense of his son reveals how society attitudes feeds into tacit approval of the violation and subjugation of women.
Raising eyebrows are claims of Brock Turner's father, Dan Turner, the parent of the 20 year old Stanford University swimmer who this weekend issued notes after his son came to be found guilty of raping an unconscious student on university grounds and only receiving a 6 month sentence.
The father's lament comes despite the fact that Brock Turner had faced up to 14 years jail for his actions after being found guilty in March, before being sentenced late last week. At the time, the Dayton, Ohio star swimmer was convicted of three felonies, including assault with intent to rape, with many curious as to how the Stanford University sporting star would be dealt with when it came to sentencing. 
While many questioned Brock Turner's 'light sentence' which requires the star swimmer having to spend six months at a county jail (as opposed to a state jail) along with probation and registering as a sex offender, the swimmer's father caused many to wince when he insisted that it was his son who was the real victim.
Of note, Brock Turner's shock sentencing came after prosecutors had asked for Judge Persky, a Stanford alumni, to sentence Turner to six years in a state prison.
Rather than being elated that somehow his son had managed to escape a deeper and more meaningful punishment, Brock Turner's father decided he'd have to once and for all explain who the real victim was.
Overboard reaction? Leslie Rasmussen Good English gigs cancelled cause of letter supporting Brock Turner
Carl-Fredrik Arndt: Brock Turner's rape victim was unconscious the whole time
'I only fondled her' Brock Turner Stanford swimmer guilty of raping unconscious woman
In an issued statement, Dan Turner defended his son against detractors who'd argued that the star swimmer's punishment was a mere slap to the wrist and hardly a deterrent.
Challenging the view that jurors had done little to take campus rape seriously, the father told how the court's verdict would lead to his son's life being 'deeply altered.' Never mind that of his 23 year old victim, who went on to tell in a 7000 word reaction questioning the 'light sentencing' and how her life had come to be irrevocably changed, for the worse.
Wrote the un-identified woman in part: 'You don't know me, but you've been inside me, and that's why we're here today.'
Retorted Brock Turner's father in turn: 'He will never be his happy go lucky self with that easy going personality and welcoming smile,'
'His every waking minute is consumed with worry, anxiety, fear and depression. Now he barely consumes any food and eats only to exist. These verdicts have broken and shattered him and our family in so many ways. His life will never be the one that he dreamt about and worked so hard to achieve. That is a steep price to pay for 20 minutes of action out of his 20 plus years of life.'
Emphasis 20 minutes of action. Because dismissing an aggressor's behavior as a mere few uncomfortable minutes is the stalwart way to go when you are in denial about the propensity of diabolical behavior and how to address such violent, egregious behavior.
Continuing: 'The fact that he now has to register as a sex offender for the rest of his life forever alters where he can live, visit, work, and how he will be able to interact people and organizations,'
From there the father argues that his son should not have to serve any jail, underscoring the latent belief of many that rape culture is imbued within wider culture and systematically pardoned or winked away, when he writes:
'What I know as his father is that incarceration is not the appropriate punishment for Brock. He has no prior criminal history and has never been violence to anyone, including his actions on the night of January 17, 2015.'
From there the (delusional) father ventures to suggest that his son could become a role model for young people.
Continues the father: 'Brock can do so many positive things as a contributor to society and is totally committed to educating other college age students about the dangers of alcohol consumption and sexual promiscuity,'
'By having people like Brock educate others on college campuses is how society can begin to break the cycle of binge drinking and its unfortunate results. Probation is the best answer for Brock in this situation and allows him to give back to society in a net positive way.'
Because we should now look up to assailants of rape to teach victims and potential victims and aggressors what it's like to vehemently violate another individual on the most profound level?
RAPE CULTURE: Brock Turner's dad is sad he only got "20 minutes of action" & doesn't even like eating steaks anymore pic.twitter.com/eQswM8Lb11

— Lauren Duca (@laurenduca) June 5, 2016
It's the utter lack of self awareness and context that makes Brock Turner's dad's statement so chilling. Purest dumb dad privilege

— John Hodgman (@hodgman) June 6, 2016
I understand that this father's pain must be excruciating and I sympathize. But this statement is itself an outrage. https://t.co/KR8Mq9jsHE

— Nick Davis (@NicksFlickPicks) June 5, 2016
Let's be clear. Had this been a black man, he'd have gotten the full sentence. https://t.co/PuT4eifQXB #WhitePrivilege #NoMugShot

— joe shoemaker (@jojosmojo) June 4, 2016
When dads like Brock Turner's treat their sons like the victims after they've raped, something has gone wrong:https://t.co/x00LG2u9Gw

— Dad and Buried (@DadandBuried) June 6, 2016
That awkward moment when you write a statement defending your son and end up showing how you created a monster. https://t.co/gj4Lmr9qIh

— Bjørn (@jenniecph) June 6, 2016
Dear Brock Turner's dad:

'20 minutes of action' is how you talk about a Hollywood blockbuster.

Not your horrible rapist son.

— Mark Campbell (@MrWordsWorth) June 6, 2016