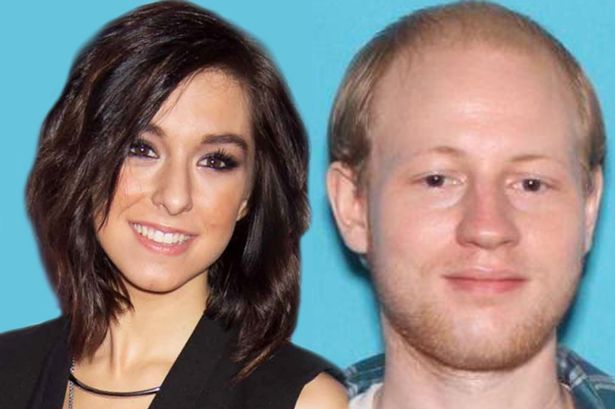 Christina Grimmie killer: How Kevin Loibl harbored a dangerous all consuming obsession with his idol that drove him to the point of no return.
New disturbing details have been released detailing the extent of how Christina Grimie's killer, Kevin James Loibl came to be obsessed with the youtube star who Kevin Loibl regarded as his soulmate.
Police investigations reveal beginning up to a year before her shooting death at the hands of Loibl, Christina Grimmie's killer had all but consumed himself with the rising prodigy, as he obsessed over all her work on video along with updates on social media.
Spending most of his waking hours watching videos of 'The Voice' star, Kevin Loibl, 27 also stalked the singer on her social media accounts, according to a friend and co-worker interviewed by Orlando Police.
Told Cory Dennington to detectives: 'I was his only friend in the world'.
Until Loibl's self inflicted shooting death after gunning down Grimme, the pair had worked together at Best Buy.
The pair tell investigators had known each other for 15 years.
According to Dennington, his friend's infatuation with Christina Grimmie was neither normal nor healthy.
Kevin Loibl: 'I wanted to be Christina Grimmie's boyfriend'
Kevin Loibl: 'I wanted to be Christina Grimmie's boyfriend'
Why did Kevin James Loibl murder Christina Grimmie?
'Known to her family' Christina Grimmie shooter came loaded with aim to murder Voice star
Why was Christina Grimmie Voice star shot and killed?
It wasn't long before matters escalated, with Loibl making several changes in his appearances with the hope that he would 'finally' be able to impress the singer.
Changes made included, getting hair plugs, losing 50 pounds along with undergoing Lasik eye surgery.
Authorities also tell of Christina Grimmie's killer's father, Paul Loibl describing his son as a 'loner' who lived like a hermit and only leaving his room for his part time job at Best Buy.
Upon visiting Loibl's home, whom the killer shared with his parents, detectives told of discovering the killer's bedroom walls bare, his bed, simply a mattress on the floor and his windows covered with aluminum foil. His father claimed his son had sensitivity to light and loud noises.
While telling detectives he never saw his son watch 'The Voice,' on television, Paul Loibl confirmed his son spending hours on his computer each day.
Dennington told police that in hindsight, Loibl said a lot of weird and sad things when the two last saw each other on June 5.
Loibl told Dennington 'I love you, brother' and said he 'was tired and ready to ascend.'
Of note, detectives discovered two fliers in Loibl's pocket and on his dresser that advertised a special burial service, which would spread your remains around a tree.
According to the police report, all of the Best Buy Geek Squad members would tease Loibl about his infatuation with Grimmie, but no one was aware he had any intention of harming her or that he had purchased weapons.
Grimmie was laid to rest in her hometown of Medford, New Jersey on Friday.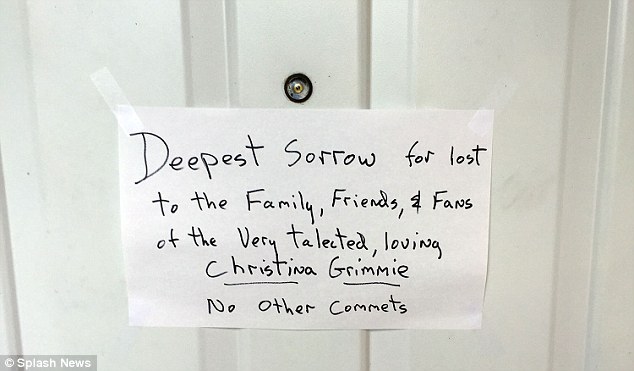 In Loving Memory Of Christina Grimmie | March 12th, 1994 to June 10th, 2016 | We All Love You https://t.co/1qzDbaymx2

— Christina Grimmie (@TheRealGrimmie) June 17, 2016
Christina Grimmie's mother finds the strength to speak to supporters after funeral: https://t.co/H5OjWBhKS2 https://t.co/kElGJVRYmk

— CBSN (@CBSNLive) June 18, 2016
Visited the #Orlando memorial at @DrPhillipsCtr today…left this for @TheRealGrimmie on behalf of #BYEfamily. ❤️ pic.twitter.com/SK0LT4O2uh

— dani † (@itsdaniellie) June 22, 2016