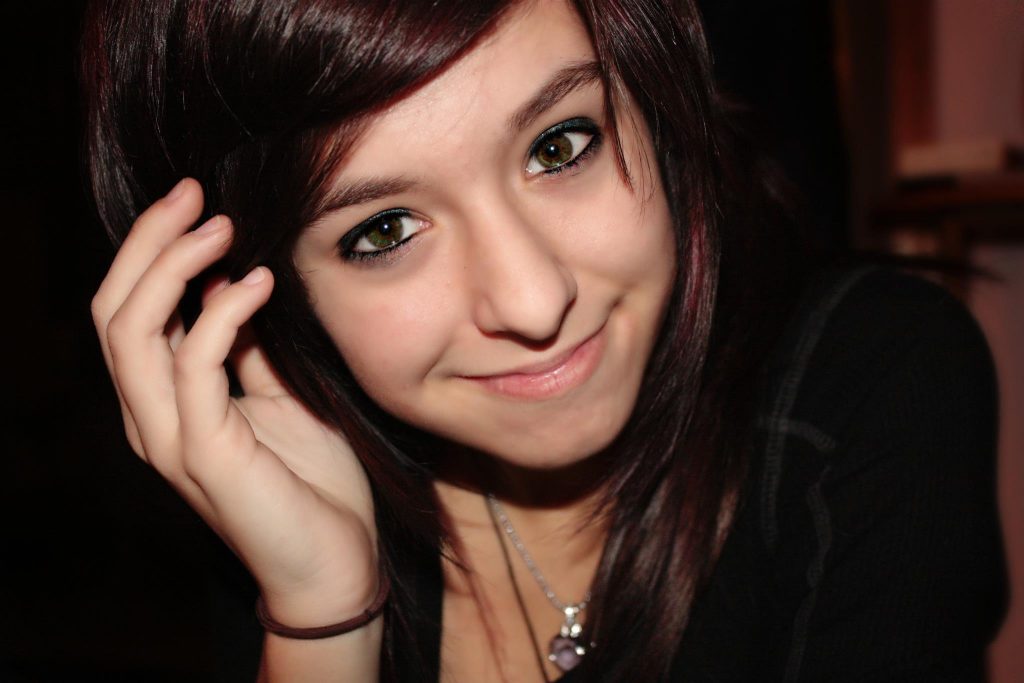 Why was Christina Grimmie Voice star shot and killed? Was she the target of a fan or a stalker? Shooting comes after snapchat post inviting fans to drop by.
Tragedy has come to the fore after Voice star Christina Grimmie was shot and killed Friday night in Orlando whilst singing autographs for fans.
The 22 year old singer had performed with the group Before You Exit at Orlando's Plaza Live and had stayed on backstage after to sign autographs.
At some point,  just on 10.45 pm, an armed man with two guns walked towards her and shot her told the Orlando Police Department. 
Upon having shot the singer, the singer's brother, Mark, tackled the assailant who in turn shot himself dead.
Told police in a statement: 'Christina's brother immediately tackled the suspect, who shot and killed himself.'
'Known to her family' Christina Grimmie killer came loaded with aim to murder Voice star
A report via WESH 2 told as many as five gunshots were fired. Police disclosed that only Grimmie and her killer were the only casualties.
Horrifically, the shooting happened in front of about 60 children and teenagers told a report via the Orlando Sentinel.
Despite being rushed to the Orlando Regional Medical Center, Christina Grimmie mortally succumbed to her injuries.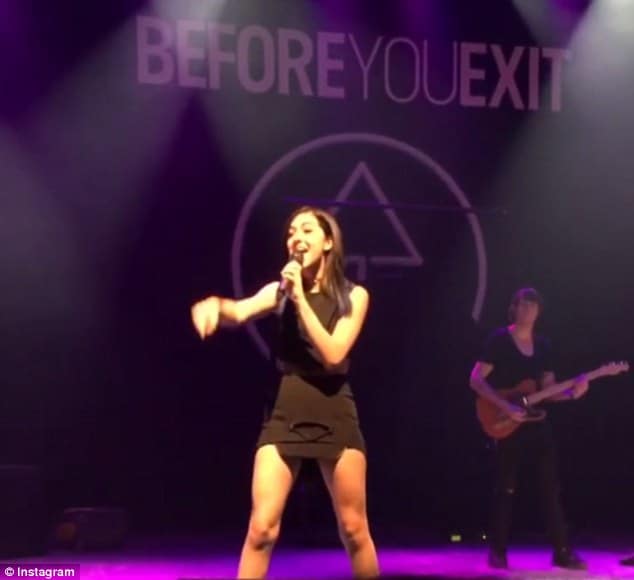 News of Grimmie's death was confirmed circa 2.45 am when her publicist released the following statement:
'It is with a heavy heart that we can confirm that Christina has passed and went home to be with the Lord. She was shot at her show in Orlando and, unfortunately, didn't survive the gun shot wounds.'
Adding: 'We ask at this time that you respect the privacy of her family and friends in their time of mourning. If you'd like to give back to Christina's family in her memory, please consider donating to the families GoFundMe page in their time of need.' 
To date authorities say the motive of the gunman, yet to be publicly identified remains unknown.
Of question, is if the assailant knew Grimmie or if he had stalked her before?
Told police spokesperson Wanda Miglio at a news conference: 'We don't know if he was just a crazy fan that followed her on Twitter or on social media. We really don't know.'
Adding: 'This is a very tragic event. This should have been something that was fun and exciting, and for something like this to happen is just a tragedy.'
Ironically, prior to her performance earlier that evening, the singer had posted a Snapchat video where she invited fans and followers to come and see her perform at the Plaza Live, in Orlando, Florida.
Offered hot-dog vendor, Josh Call, who'd heard the shooting from outside: 'It was quick like pow, pow, pow, pow,' adding that a security guard jolted at the sound and ran inside to find out what happened.
After waiting outside, the vendor went inside where he saw 'a female' on the ground with blood coming out of her head, and someone giving her chest compressions.
A man with a 'disfigured' face lay dead nearby, told the vendor.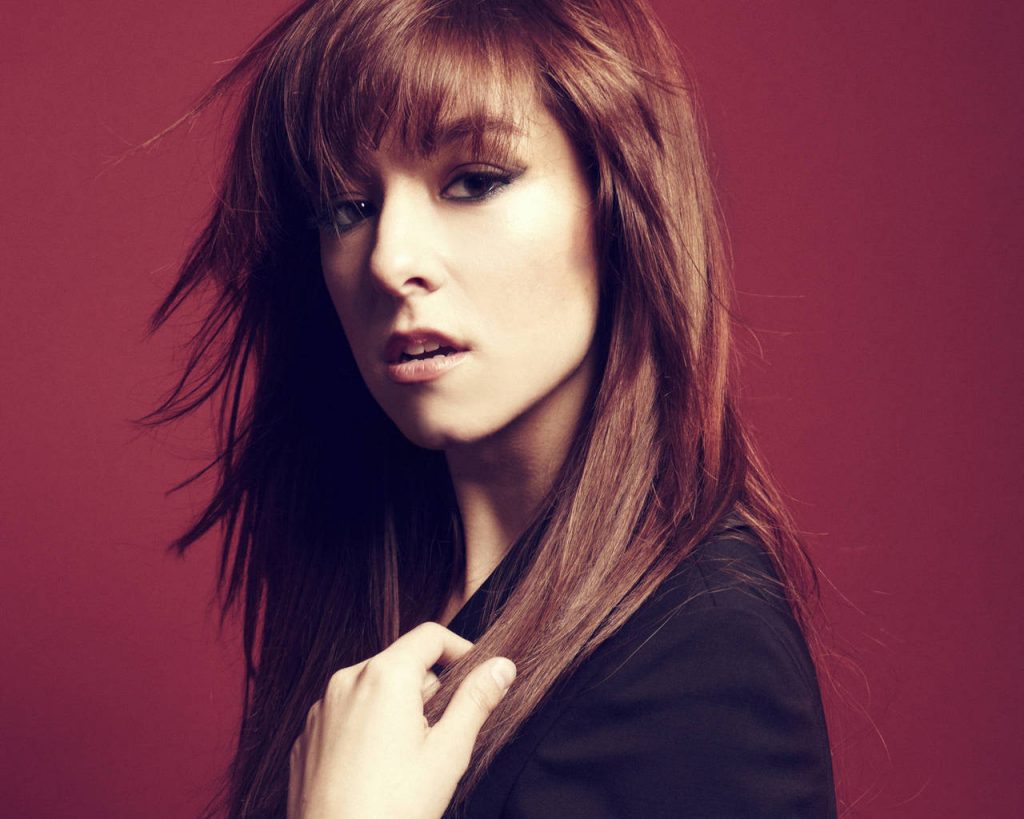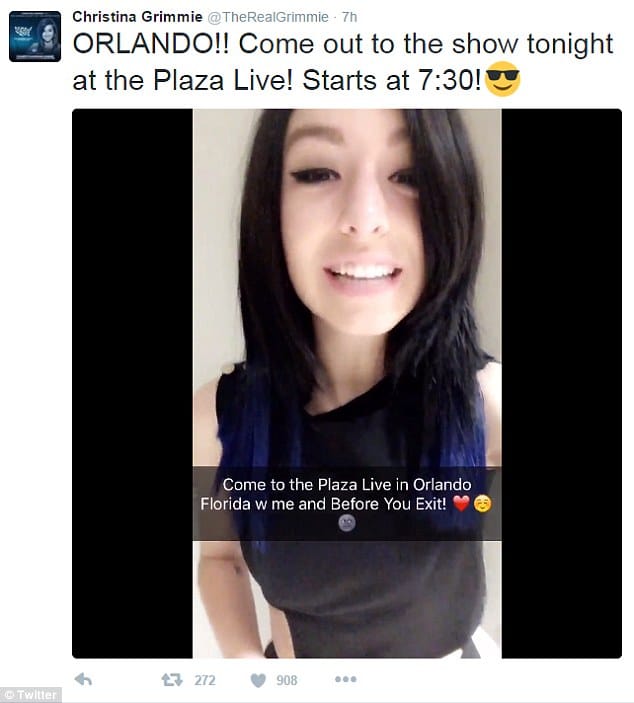 The death of the 22 year old New Jersey native, comes after the rising youtube star (who'd begun amassing followers as a teen) had competed in the sixth season of the The Voice in 2014 after having released her debut EP, 'Find Me' in 2011.
Grimmie is known for covers of pop songs including Nelly's 'I Have a Dream'. 
Her YouTube videos – under the name zeldaxlove64 – have over 3 million plus subscribers.
She came third on the sixth season of The Voice in 2014. She was signed to Island Records but was later dropped by the label.
Today we lost an angel, sister, and a beloved friend. #RipChristina pic.twitter.com/EkwTKsaLFr

— Before You Exit⇞ (@beforeyouexit) June 11, 2016
Woken up to see the horrible news. Honestly lost for words. Absolutely horrific. She was incredible. #RIPChristina pic.twitter.com/wms2pnFakv

— James McVey (@TheVampsJames) June 11, 2016
It's so sad that Christina Grimmie was shot and passed; I used to wait on her YouTube updates when I was a kid ?

— Наташа||Tasha (@punkassmonk) June 11, 2016
Christina got shot after doing the thing she loves. A reminder of how amazing her voice was #RIPChristina https://t.co/HAnksrkh8d

— ️ (@badasbiebs) June 11, 2016
She was such an amazing singer and had such a beautiful voice you will be missed ?? #RIPChristina https://t.co/tfJ0XJqCS7

— ♡ (@SunriseKalli) June 11, 2016
It's funny how food and drink aren't allowed in concerts but guns are.

— ℋ ♡ (@facehes) June 11, 2016
christina grimmie's brother tackled the shooter and risked his life to make sure everyone else was safe. hero

— chlo (@clarkemurs) June 11, 2016
When Christina performed 'Wrecking Ball' on The Voice! ?? #RIPChristina https://t.co/Dpjj0DKvMA

— Miley Cyrus Source (@MileySourceNews) June 11, 2016