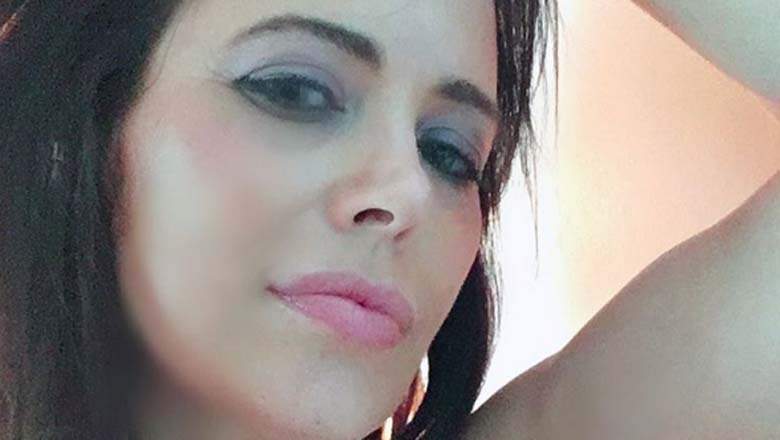 Natalia Lima become embroiled in the double life of high velocity Fox News anchor, Ed Henry? Steamy texts and photos give clues.
Starring in her own made for tabloid drama is Las Vegas model and actress, Natalia Lima who has found instant fame after revelations of having an illicit ten month affair with Fox News reporter, Ed Henry.
The allegations come by way of In Touch Weekly in which the 'jilted' part time lover reveals in a tell all how the Fox News chief White House correspondent, left her hanging, despite so many more promises for the future.
Of note, the pair's illicit backdoor rendezvous came while Henry maintained a double life, married over the last five years to NPR producer Shirley Hung.
The pair according to the aspiring actress first connected via twitter, before finally meeting in person when Harris was in Las Vegas, where the Fox News man keeps a condo.
Explained Natalia Lima: 'We'd have drinks and he was kinda flirty, you know? I never expected anything to happen." That all changed in the Spring of 2015 when, "He was staying at the Wynn and asked, 'Do you want to come up to my room?' I wasn't really interested like that, but I did go up there.'
From there things escalated where over the course of the next ten months the pair maintained a steamy and highly charged affair with a zillion steamy texts that even made this author blush.
Double life? Ed Henry Fox News fired over sexual misconduct claim
'How it became sexual' Ed Henry Fox news host affair
A regard of Natalia Lima's profile at Model Mayhem, notes Fox News Ed Henry mistress referring to herself as a 'sort of a tomboy I enjoyed 4-wheeling, BMX & showing horses.' Lima also says that she grew up in Washington state.
On her nascent modeling career she says:
'I just recently decided to get into modeling as a hobby & I'll see where it takes me. I enjoy bikini and glamor modeling. I've been featured in Southern Vixens & UGFM magazines.'
That bio gives her age as 35. It hasn't been updated since July 2013.
Meanwhile on her Facebook page, Lima says she studied accounting at South Seattle Community College.
In addition to modeling, Lima explains works as an event organizer, stylist and a multi-level reseller of multivitamins. The bombshell describes herself as a Christian while her political views explains the aspiring 'whatever the wind may bring' model 'depend on who's in office.'
A report via heavy also notes Natalia Lima also going by the aliases Natalia Corrine and Natalia Albrandt, which was her name at birth, online.
Lima also has a profile on a website for aspiring actors, in which she describes herself as, 'I'm a team player, people person, I follow direction well & I have experience on camera as well as on-set.'
On her credits list, Lima claims she's been in movies with Tyler Perry and Adam Sandler, this despite not been credited on any IMDb page. She also says she appeared in the music video for Dokkaebi, JackEL & DJFNA's song 'Too Young to Die.'
The In Touch story sees Lima mention that she last met Henry in February 2016, the same month that he was in the state covering the primaries for Fox News. She had earlier said that their affair was conducted while he was 'crisscrossing' the country covering the 2016 election. When talking about their relationship ending, Lima says:
'The last time I saw him was February. It was for one night, and he said, 'We'll hang out tomorrow,' and then we didn't. He really was just kind of a jerk, so I was like, 'I'm sick of this.' It's like he used me. But I should've known better.'
Of question is how fast and far Natalia Lima's aspirations within Hollywood will now take her as she is now sure to be a go too icon.