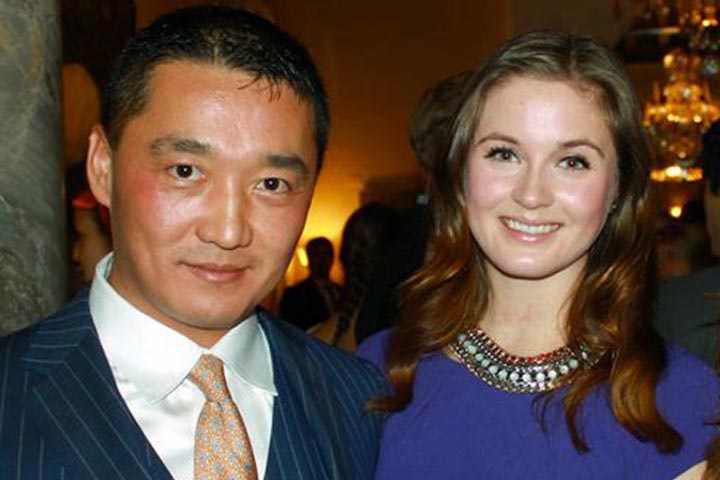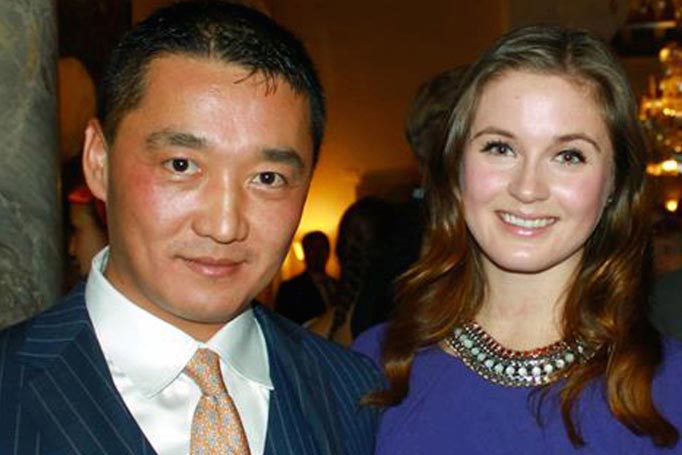 Hanna Bouveng sexual harassment: Was a judge right to reduce a multi million dollar award payment to an intern who had every opportunity to give back her favors?
Making a return to tabloid fodder is the sordid mess called the Hanna Bouveng sexual harassment trial in which a then 24 year old presumably naive sexy Swedish intern managed to grab a free exclusive downtown apartment, trips around the world, dinners and a $50K salary for being an intern for NY Global Group CEO 'bully' Benjamin Wey.
In latest developments in the merry go round of 'I don't want to sleep with you anymore but why are you throwing me out of my free Battery Park' apartment a federal judge has now ruled that the former Swedish intern, 26, must either accept a reduced pay out or go back to trial.
Explains the dailymail: A federal judge has wiped more than $12million from damages awarded to a Swedish intern who sued a chief executive for sexual harassment and defamation in a $850million lawsuit.
Hanna Bouveng, 26, was told to 'take it or leave it' by Judge Paul Gardephe or face a new trial after Wall Street boss Benjamin Wey appealed.
She must now accept $5.65million in total damages, down from last summer's award of $16million for punitive damages and $2million in compensation.   
And why did the judge knock off a few million from the award? Did the size of the award have anything to do with the scathing media attack that Wey got when news of his 'pay for play' deal got wind?
According to the judge, the downdraft in payment comes as a result of an 'imbalance'.
Define imbalance?
Then again, why maybe even bother with what members of the jury have to say? Screw legal process you may wonder?
Benjamin Wey arrested. Did Wall St sexual predator make millions in illegal profits?
Benjamin Wey sexual harassment suit: 'My ego cost me $18m'
Benjamin Wey, Wall st financier faces $75 million sexual harassment suit and other mishaps
Sex, greed, violence, and harassment with scumbag Benjamin Wey behind it all. See lawsuit: http://t.co/IbW2HqJyym #ScribdDocs

— Sam E. Antar (@SamAntar) July 24, 2014
Benjamin Wey, IMHO has defrauded #America investors in several #China #frauds, barred in OK lawsuit, in trouble again http://t.co/CiQeJxheud

— Texas Hedger (@TexasHedger) July 22, 2014
Hanna Bouveng now has a week to decide whether to take the reduced loot or go back to court and see if she can convince the world she really is as innocent as she would like us all to believe.
The new ruling comes after Bouveng initially filed suit for sexual harassment to the tune of $850 million. Which raises the question how much is it worth these days to enter a self deluded game of 'I am going to pretend that my boss wants nothing from me while I live the gilded life at his expense?'
Tweeted the cartoon character upon news of the new ruling: '#winning #journalist #benjaminwey #defeat false harassment lawsuit, #victory for #america: $850m extortion in smoke.'
Granted Mr Benjamin Wey has a reputation for playing hardball and lacking in couth, but one can certainly argue it was plain to see what was going on between the pair when the Wall St honcho make believe publisher (sorry Ben…) decided to offer the young woman an opportunity to live the gilded life. A life that was never going to come free or simply because the market rate for interns these days includes free luxury accommodation, all paid for trips around the world (Bouveng accompanied Wey on a number of jaunts overseas) and free clothes?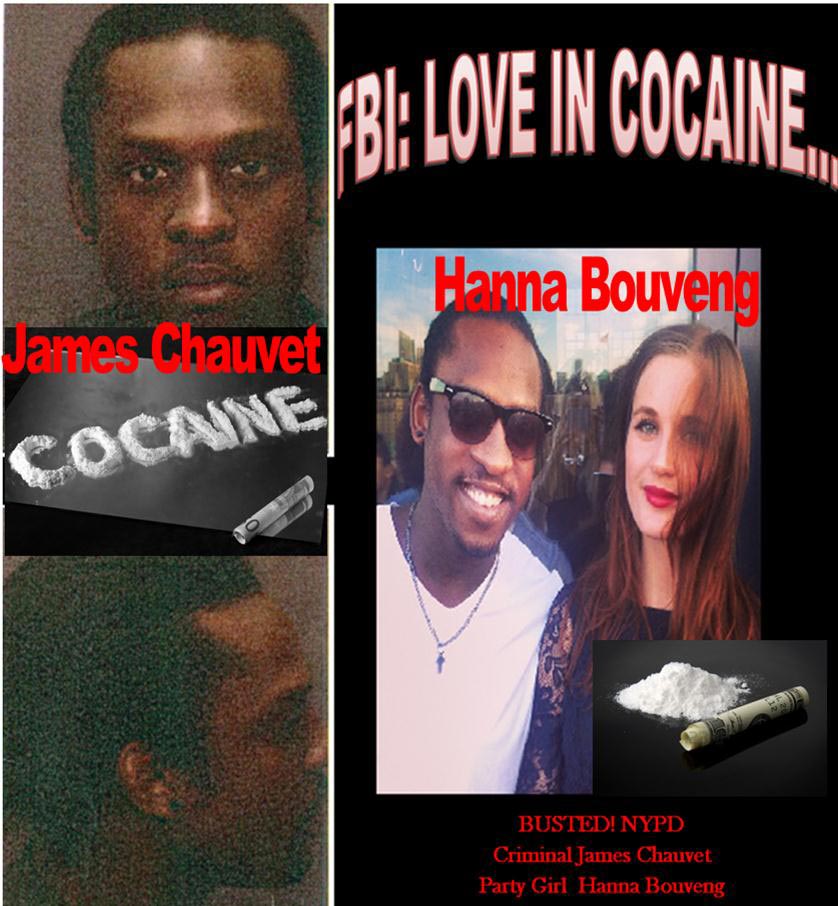 Granted Wey went too far in his campaign to demonize the woman, and according to the financier who is now under investigation for stock fraud (is there a pattern going on here?) when she eventually rebuffed his offers, one has to wonder, didn't Hanna Bouveng in so many ways bring the misery on to herself? Or are we to assume that it's ok to tease a boss into expectations and not be surprised to see him lose his top and retaliate when he doesn't get his way? And Wey did retaliate. 
Let's be firm, Benjamin Wey did sexually harass Hanna Bouveng, but the intern played along for all Wey was worth and had many months, opportunities to walk away but instead continued to accept the deal (except the part of no longer being physical- despite Wey's insistence they were never physical) and that eventually caused the financier to call foul.
Yes Wall st people are not to be fxcked with cause they play for keeps, even if you and I don't like the rules or games. But surely we are free to walk away too or at least give back the perks?
Nevertheless Wey was wrong to create the game and pressure the woman, after all, if Hanna Bouveng was such a valued intern (as she deludedly thought) with all the benefits there should have never been an expectation of sexual pay off as well, that was Wey's own self deceit and presumably he knows it or ought to.
And then there were these comments on the web that caught my attention. See what you think?
She was paid to play and then when she did not like the rules anymore she files this lawsuit.. Both their behavior was shameful. She just made herself un-hireable anyway.
She's not so naive is she? If someone is financing your apartment and you're accepting gifts doesn't she realize her boss is after her? Doesn't sound much like a victim to me.
He pays for apartment, dinners etc, she has consensual sex with him. As someone who has experienced sexual harassment in the work place that encroached on my home life, I feel that it's women like this that make us all look bad. How about don't take the apartment and don't have sex with married men to begin with. Grow up, stop playing the victim and take responsibility for your own actions.
Judge says her damages are far less than 12 jurors decided and although legal it beg the question why have juries in the first place.
lol..he even went to twitter afterwards…i wonder how much he contributed to the Judge's future senate run?
She doesn't deserve a dime!