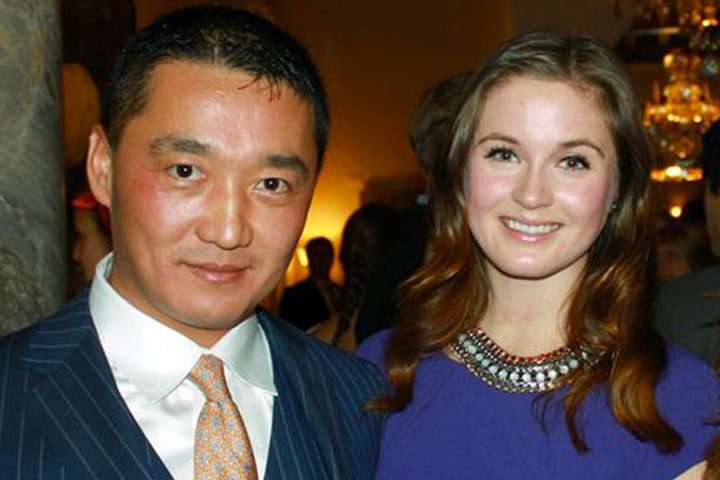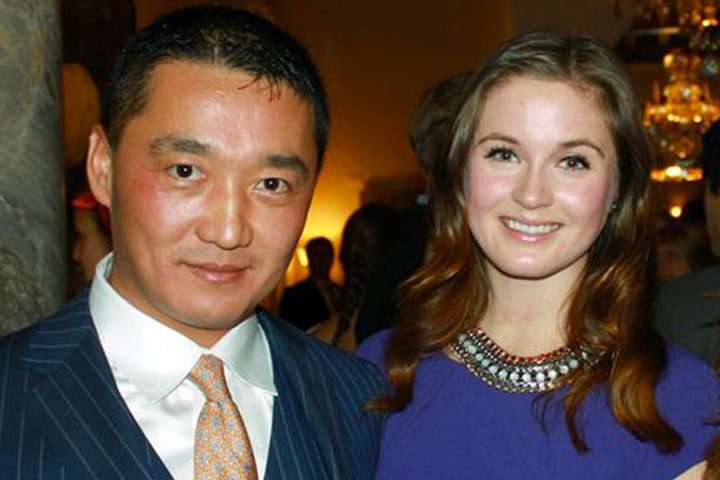 Woe to be the master of the universe only to find out that whilst one can continuously win in the markets (more on this below) one can not always expect to win when it comes to matters of discretion. Sexual discretion that is.
Enter Wall st financier, Benjamin Wey, principal of NY Global Group who has come to find himself in the unfortunate position of being slapped with a $75 million lawsuit at the behest of former Swedish bombshell employee, Hanna Bouveng, 24 who has claimed that her former boss is a 'virulent sexual harasser and stalker.' 
Virulent that is until he came to fire her this past April when Bouveng told she refused his repeated come-ons.
Reports the nypost: Bouveng worked at New York Global Communications as the married Wey's director of corporate communications. Her Manhattan federal court suit claims the CEO insisted on buying her "tight skirts" and "low-cut shirts" to wear at the office and repeatedly creeped her out by making lewd sexual advances and remarks.
Bouveng also alleges she felt "trapped" into having sex with Wey in December 2013 after he got her drunk.
The assertions come after other noteworthy questions have come to be asked of the financier who has become a mainstay figure in Chinese stock underwritings and nebulous reverse mergers , with what some have wondered may have been less than sleight of hand business dealings.
Reports thefinancialinvestigator: It is a perfect symmetry of disclosure failures since investors never were informed of the interlocking relationships between the auditors and Wey–who was almost certainly their largest source of revenue–as well as the physical proximity to Wey's operation.
That report would also be followed by another via bloomberg which implicated the financier in a string of dealings once again involving Chinese stocks, in particularly one company, AgFeed Industries Inc. (FEEDQ) which was reporting bogus revenue.
Told bloomberg: AgFeed's entry into the U.S. market was aided by New York Global Group, a firm with offices in New York and Beijing that focused on Chinese companies. Benjamin Wey, a Chinese-born entrepreneur who heads NYGG, advised AgFeed on stock offerings for a one-time fee of $300,000, according to a company filing. His firm helped AgFeed raise $86 million, according to a NYGG press release in 2008.
Wey didn't respond to telephone messages and e-mails requesting comment.
Which raises the awkward question, shouldn't Benjamin Wey have known that there was no revenue forthcoming? Or to raise an even more awkward question, shouldn't Benjamin Wey have known, assuming Hanna Bouveng's assertions are true that he might just one day get caught out for always being the master of the universe?
At present it is understood that Benjamin Wey is also legally negotiating with other employees he has also come to fire in recent times.
Email queries to both Benjamin Wey and his chief legal council James Baxter have yet to be returned.