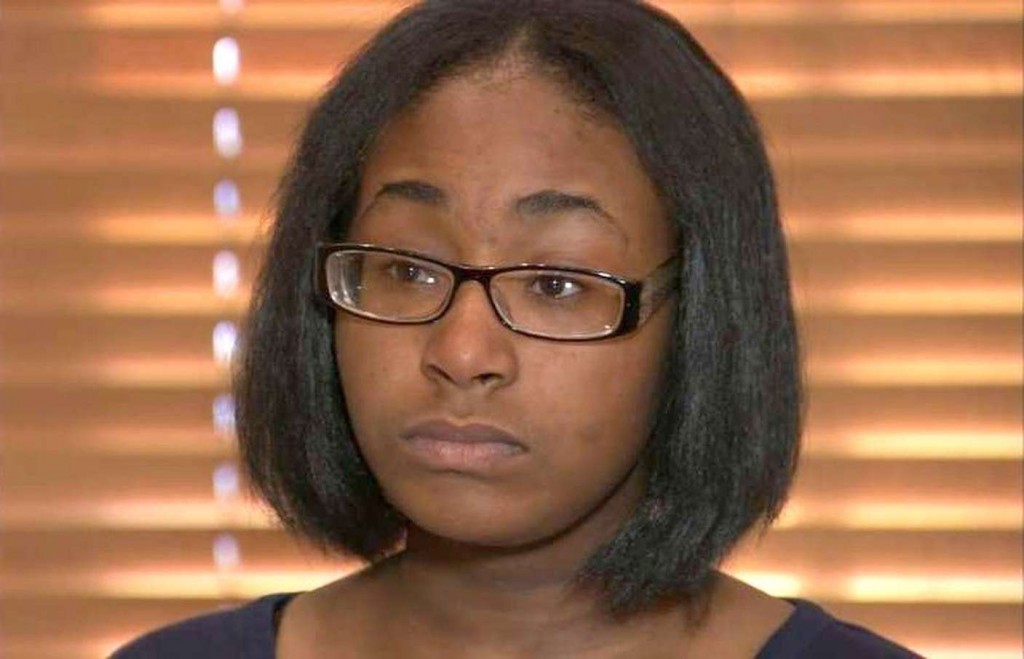 Should one Georgia school teacher, Cory Hunter be fired after going on a sexist verbal tirade on a junior student, Shaniaya Hunter.
Shaniaya Hunter a 16 year old Georgia high school student has called to have her history teacher, Cory Hunter fired after the man verbally assaulted in her class.
The call comes after the student made a four minute recording in December in which the Green County High School teacher went on a tirade calling the girl the 'dumbest girl' he had ever met along with 'Your purpose gonna be to have se and have children as you ain't never gonna be smart.'
Update: 'I'm sorry, I quit' Cory Hunter Georgia dumb teacher resigns
According to a report via majc, the assault came Shaniaya Hunter asked Cory Hunter (no relation despite sharing the same surname) a question about school material they were covering.
The tirade would end up being recorded as a result of the high school junior using an I-pad after 'serious vision problems' sidelined the teen most of last year after struggling to see the blackboard in front of her.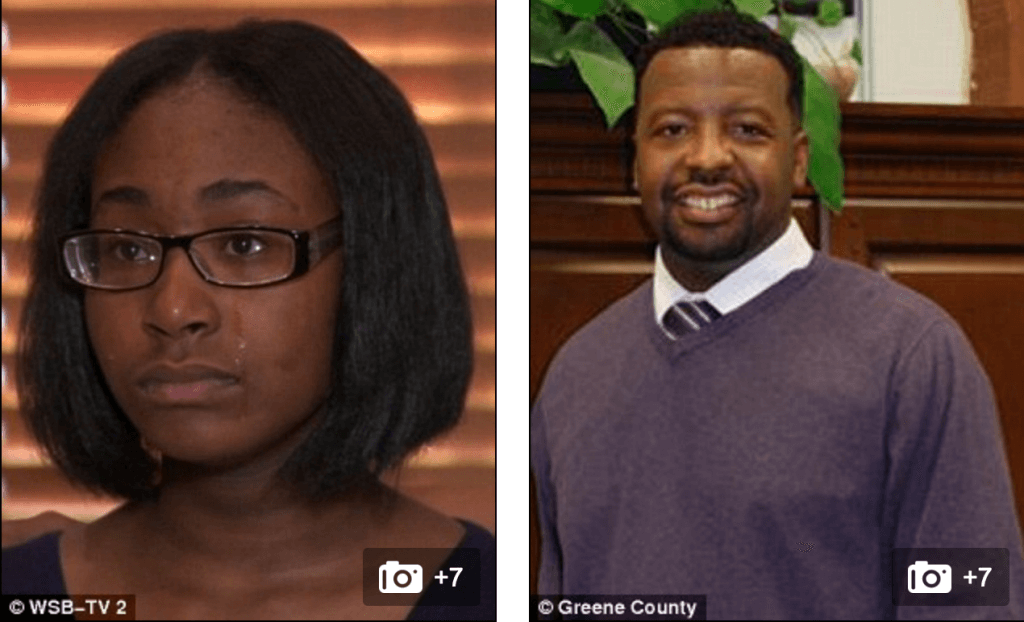 On the day of the verbal assault, Hunter was going over slavery in America, and at one point had mentioned Sojourner Truth, the 19th century abolitionist and women's right activist.
Upon asking the teacher who Truth was, the teacher is alleged to have lost his patience and launched an expletive laden tirade against the teen. A tirade which came to be picked up by the student's I-pad.
Notes select passages recorded: 'You know what? You might be the dumbest girl I've ever met in my life and I have been around for 37 years and clearly you are the dumbest girl that I have ever met.'
With Shaniaya's classmates giggling in the background, the teacher continues: 'You know what your purpose gonna be? To have sex and have children because you ain't never gonna be smart.'
Inexplicably the educator goes on to make fun of Shaniaya's vision problems, telling her she should just get married along with changing her last name.
When one of the other students in the classroom asks Hunter if he and Shaniaya are 'kin,' the teacher replies, 'No… s*** no!'
According to Shaniaya and her aunt, the incident was not the first time that Cory Hunter berated a student in class.
Told Christie Lockhart, herself a former Greene County High student via WSB-TV: 'He would get up in class the first day and tell the students that if they didn't want to be talked about, then get out of his class.'
Reiterated Shaniaya: 'It really hurt me inside,'
'I don't think it's OK. I don't think he should be here.'
Cory Hunter, a father of two boys, has been with Greene County High School since 2011, serving as a world history teacher and head coach of the boys' basketball team. In 2013, he was honored as Teacher of the Year.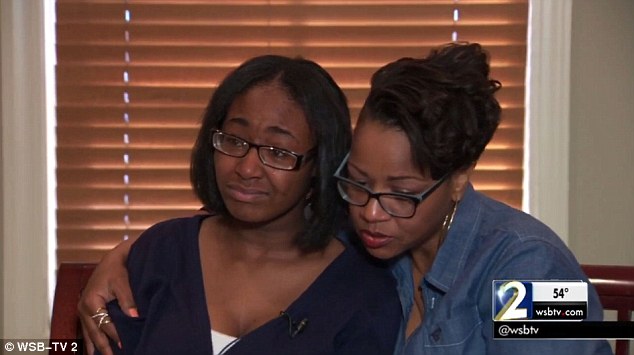 In the wake of the verbal damning, Shaniaya Hunter's family has hired attorney Ben Windham on a pro bono basis, who has since demanded that the teacher be fired.
Windham said if the school district refuses to terminate Hunter, he will file a complaint in Green County Superior Court and a separate civil lawsuit against the teacher.
Told the lawyer:'This man does not need to be teaching young children. It's not a gray area. End of story.'
Interim School Superintendent Chris Houston has declined to discuss Hunter's employment status citing federal and state privacy laws pertaining to personnel issues.
Shaniya and her family say the teen has been subjected to bullying in the aftermath of her public humiliation and has received threats on social media.
Of question is if the teacher ever faced any disciplinary actions after the verbal assault, and what, if any actions the school may choose to take now?