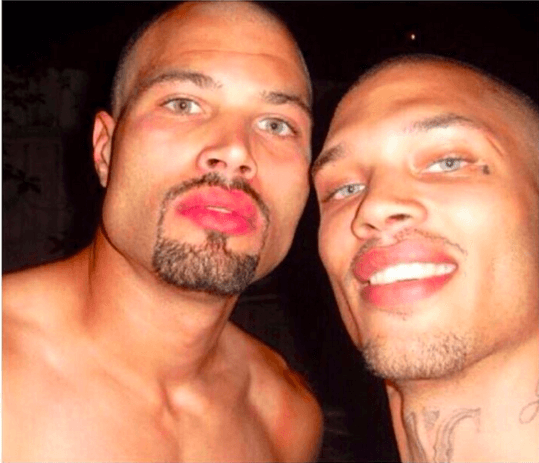 Jeremy Meeks hot convict released: the world awaits with dizzy anticipation to find out if one hot convict becomes a modeling hero.
Soon to be emblazoning fiery billboards, magazine covers and the shiny faces of buses is hot convict, Jeremy Meeks who has told of his modeling ambitions since being released from jail.
Having become the swooning eye candy of the internet courtesy of Stockton Police Department's Facebook page, Meeks soon found himself being inundated/fixated with remarks pointing out his 'model good looks.'
At the time, the inmate who had violated a prior condition of his parole soon sought an agent, gigs and an opportunity to redeem his life after the internet rallied behind him.
Yes sometimes America works for everyone, especially if you can cut a perfect three quarter high cheekbone angle.
Jeremy Meeks lands $30 000 modeling contract. But will he be freed?
Jeremy Meeks to wear designer clothes during trial. Reality show too…
Jeremy Meeks manager received death threats from gang members 
Jeremy Meeks set to make $30 000 a month as a supermodel
Jeremy Meeks Mug shots: He looks so damn ugly
The violent reality of Jeremy Meeks: Crips member, grand theft, gun possession and identity theft. 
Jeremy Meeks, model prisoner becomes internet meme. Sorry he's married ladies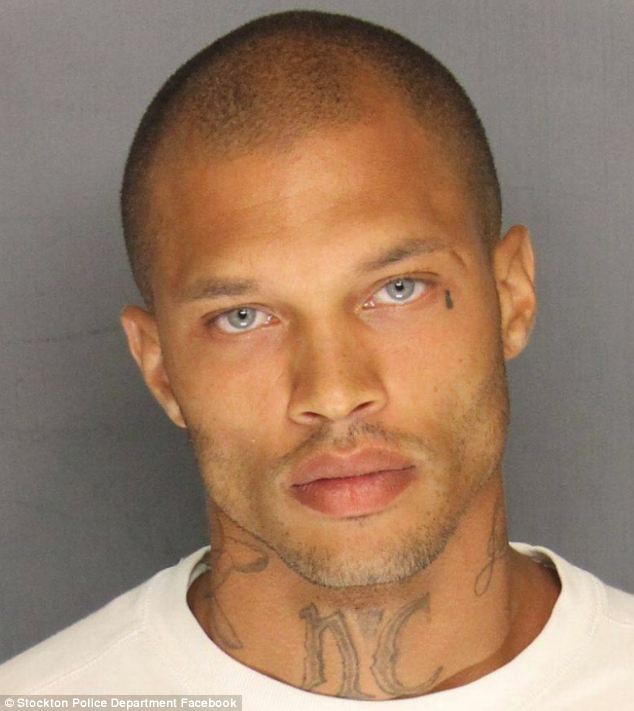 While many questioned why the 'crook' and 'wrongdoer' was being idolized, many sought to look past Meek's crimes, luxuriating in their fascination of the man and the prospect of Jeremy Meeks soon becoming the new eye candy on the block.
A sentiment that one sitting judge didn't seem to agree with, when Meeks in July of 2015 was sentenced to 27 months in prison after breaking the covenants of his parole. 
That though didn't stop the heart throb (did I just say that?) who in the days ahead of his March 9 early release took to instagram with new images and the following post: 'Looking forward to reuniting with my family, Counting down the days. #6days #spreadtheword.'
The J Meeks Official Instagram account also shared a photo of a shirtless Meeks steering a boat with the caption 'Looking forward to my time on the lake with my kids.'
According to a report via BuzzFeed News, the married father of three is starting to put the pieces of his modeling career together, told his agent Jim Jordan.
Offered the agent: 'We're putting everything in place,'
'We're in talks with a lot of different agencies. There's movies on the table. We have a lot of different things happening.'
Of question is how soon we can expect to see Jeremy Meeks become the poster boy of our collective imagination and redemption and of course plastered along all those shiny bus facades….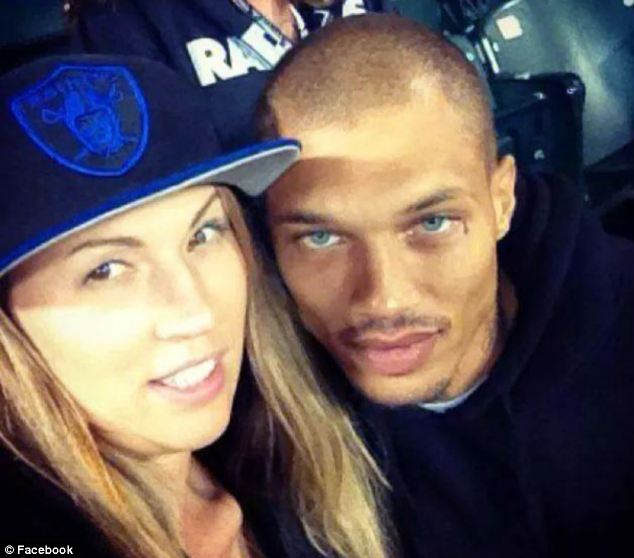 A photo posted by JEREMY MEEKS (@jmeeksofficial) on