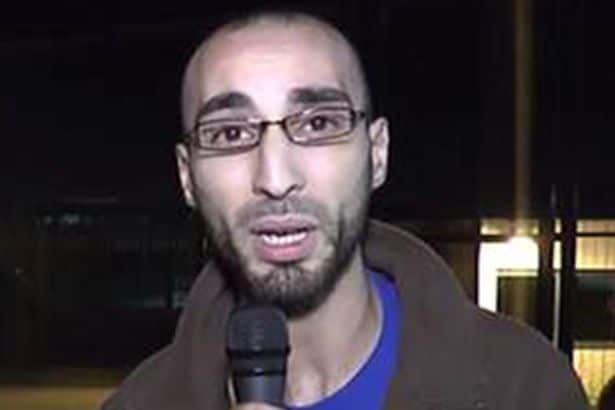 Is Faycal Cheffou the missing fugitive since dubbed as the man in white coat and hat that came to pull out of Tuesday's Brussels airport suicide mission at the last moment?
Faycal Cheffou, 30,  has been identified as the missing fugitive Belgian terrorist suspect caught on surveillance tape on the day of the Brussels suicide bombings wearing a white coat and hat as authorities today announced the wanted man's arrest.
In a press statement, the federal prosecutor's office said that Cheffou was one of six men detained following a police raid on Thursday. Nevertheless the statement stopped short of categorically claiming that Cheffou was the missing bomber in white pending further clarification.
The statement added that Faycal Cheffou, a freelance journalist and film maker has been charged with 'involvement in a terrorist group, terrorism killings and attempted terrorist killings.'
Asked by AFP if Faycal C was the suspected third bomber dubbed the 'man in the hat', a source close to the inquiry told: 'That is a hypothesis the investigators are working on'.
Along with Faycal Cheffou, two other men, Aboubakar A. and Rabah N., were also charged with terrorist activities and membership of a terrorist group, according to the prosecutor's office. Rabah N. was wanted in connection with a related raid in France this week that authorities say foiled an apparent attack plot.
In the wake of Faycal Cheffou's capture, local press has identified 'Faycal C' as the wanted man in white jacket walking next to two other fellow suicide bombers, Ibrahim Bakraoui and Najim Laachraoui, who had initially been thought to be the missing man in white.
At the last moment Cheffou pulled out of the suicide mission (either willfully or because the 35 pound bomb he was pushing in a cart failed to go off) whilst the other two men self detonated killing 14 and injuring hundreds at Brussel's Zaventem airport.
Just on 79 minutes later a second suicide blast would take place at the nearby Maalbeek Metro station killing a further 17 and critically injuring hundreds there, with many who suddenly found themselves with no limbs.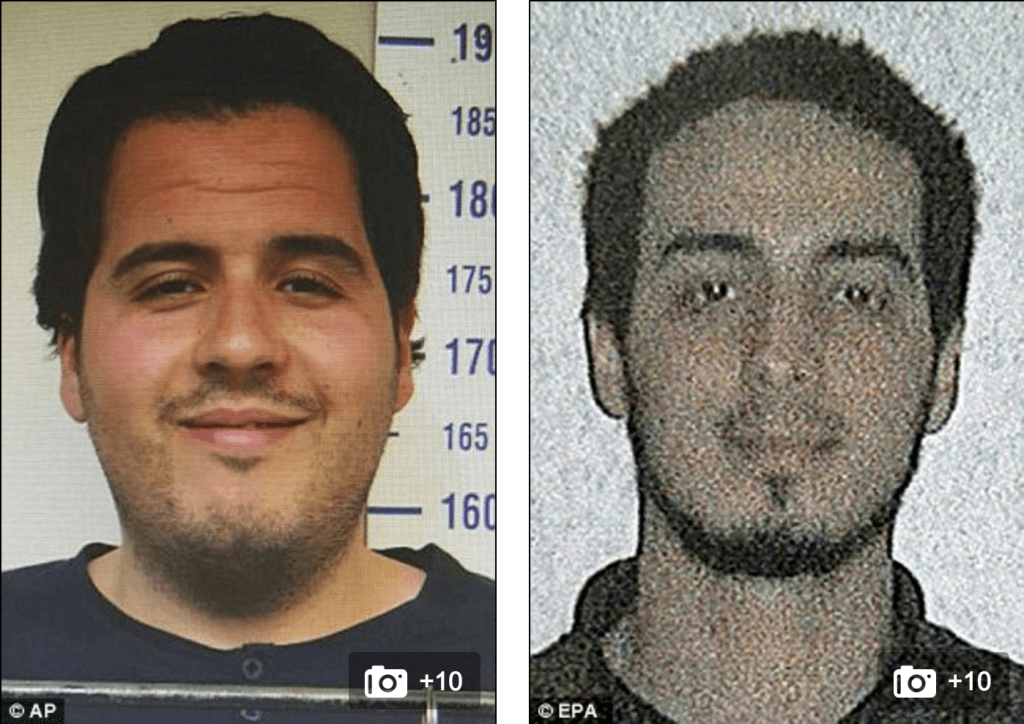 Corroborating beliefs that the arrested man is indeed the missing man in white are local reports that the taxi driver who took the suicide bombers to the airport on Tuesday morning has said he believes the man wearing the white jacket and hat is Cheffou. 
A report via Belgium's De Morgen tells of Faycal Cheffou having lived in a small studio in an apartment building just 500 metres from Maelbeek metro station,
Subsequent to the man's arrest, police cleared the building of all residents and spent five hours searching his small home.
A resident heard investigators say they had not found weapons or explosives but had 'found enough'.
Local press quoted authorities who told that the arrested man was known for drugs and violence.
In one video recorded (see above) in 2014, the freelance journalist is seen reporting outside a centre for asylum seekers in Belgium.
The footage shows him criticising authorities for serving meals to the asylum seekers when Muslims were trying to fast during Ramadan.   
It is also said the man's sister reported him to police in 2014 saying she was worried he was planning to go to Syria but was 'waiting the right moment'.
Le Soir reports that the mayor of Brussels Yvan Mayeur described Cheffou as a danger.
He was given a restraining preventing him entering the park to speak the refugees in September 2015, the paper added.
The arrest comes after it was suggested another man, Mohammed Abrini, was the mysterious at the airport. 
Abrini is believed to have played a major role in organising this week's terror attacks in Brussels, which killed 31 people and injured hundreds more.
In the aftermath of the double attacks, the Belgian government has faced an avalanche of criticism after claims it could have prevented Tuesday's attacks had it been more aggressive in stopping  young Belgian fighters going to Syria to join Islamic terrorist group ISIS – who have since claimed responsibility for the attacks – and then returning home battle-hardened and more extremist than before.