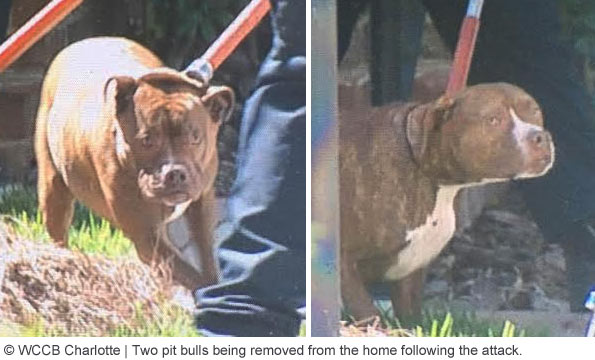 Bessie Flowers mauled to death: Is one woman complicit in the death of her mother at the hands of her pet dog pit bull terriers?
Bessie Flowers an 86 year old North Carolina woman has been mauled to death at the hand of her daughter's two American pit bull terriers after tripping over the dogs and inciting them.
At the time of the incident, Bessie from Charlotte, was visiting her daughter at home on the city's south side on Monday afternoon when the attack happened, police said.
Making her way inside from a back deck area, Bessie Flowers tripped and fell on to a dog bed which attracted the attention of her daughter's pets.
A report via WBTV told that the animals initially began playing with Flowers but their playfulness quickly turned to aggression and then violence.
Before the pensioner's daughter could pull back the attacking dogs, Becky Flowers had been bitten in the head and neck.
After noting her mother bleeding heavily from a neck wound, the daughter called for help, but by the time police arrived Becky was already dead.
In the 911 call, released Tuesday, the daughter can be heard saying, 'This is an emergency. My dogs attacked and really hurt her. Please come!'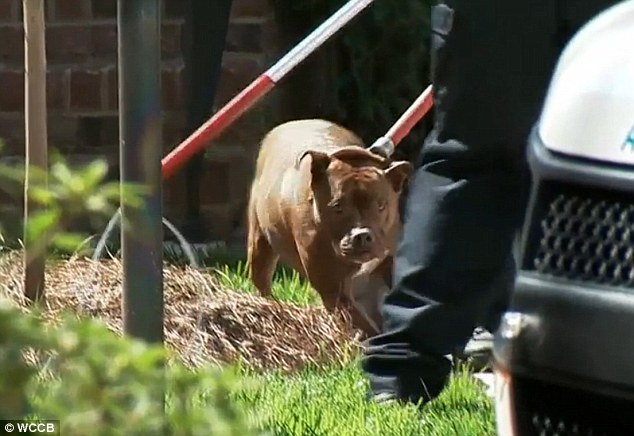 Told Captain Todd Lontz: 'After [officers] arrived on scene, they located a female deceased – possibly resulting from the dog bites.
'The female is not a stranger or third party just walking down the street. This actually occurred at a family home. The dogs that are involved in this are actually family dogs.'
Police said that while the dogs were fully licensed and vaccinated, they have been seized for a mandatory 10-day period following the attack.
Law enforcement sources  told that the owner refused signing he dogs away, mandating police having to seize them.
Officers have not said whether the owners will be charged in connection with the attack.
Of note, a report via WCCB told of neighbors telling that the animals had shown aggressive behavior in the past and had warned authorities about them.
One male neighbor, who did not want to be identified, said: 'There have been two incidents with those dogs. They attacked other dogs here. No one has done anything about it. I constantly told people that they are going to kill someone.'
Police records show that officers were called to the home once before in 2013 to reports of two aggressive animals, but the reports were not substantiated. 
What do you think? Is Bessie Flowers's daughter complicit in her own mother's death?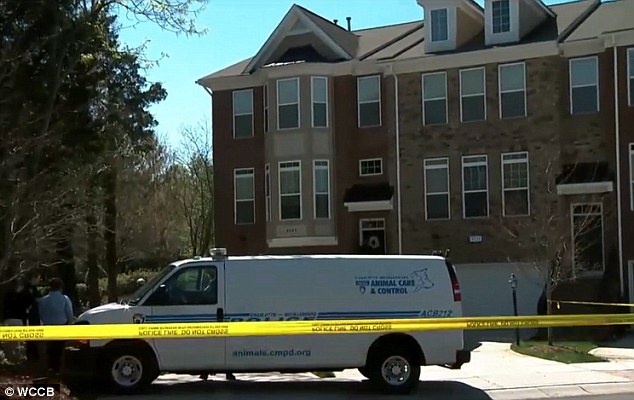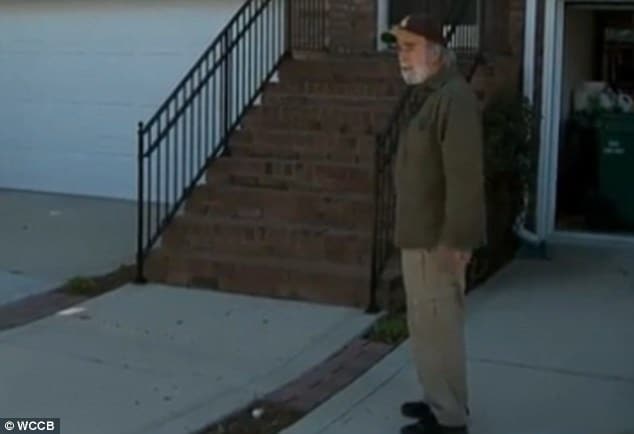 Did ex owners set her up? Suzanne Story mauled to death by adopted pit bull
Annie L. Williams, Ohio grandmother mauled by pit bull: 'He did a nasty job.'
James W. Nevils, 5 year old boy mauled to death by pit bull visiting relatives
Who's to blame? Brayden Wilson, baby killed by family pit bull.
Should pit bull owners whose dog attacked Chase Loney, three year old boy be made to give up dog?
Logan Shepard, 4 year old toddler mauled by pit bulls as he ate ice cream
Cindy Whisman mauled to death by family pit bull whilst toddler grandson watches
Mia Derouen, 4 year old girl killed by family pit bull. Trained to fight.