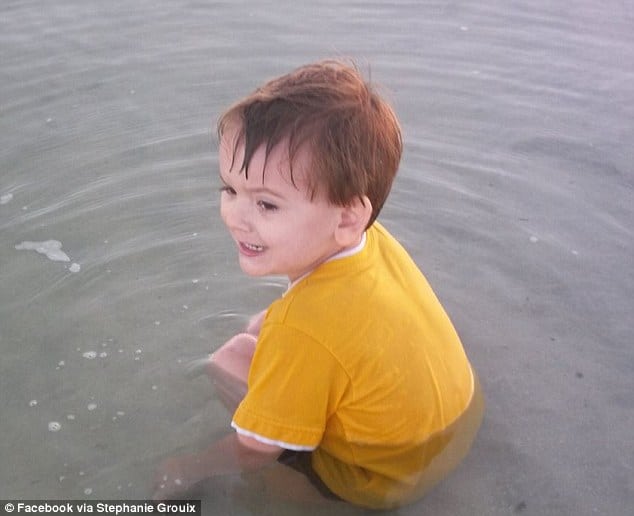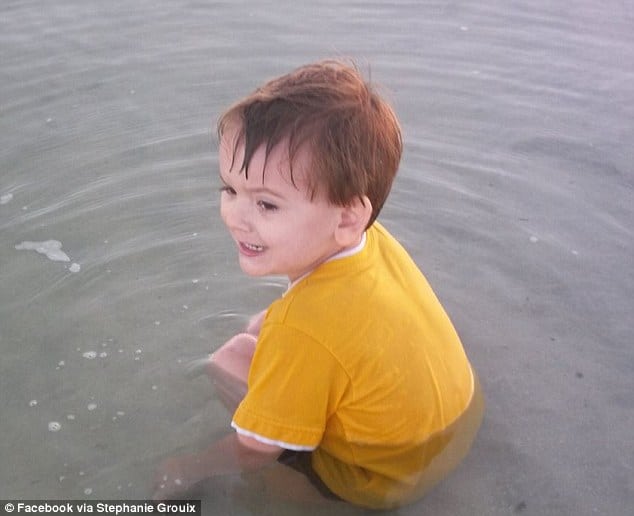 Logan Shepard a 4 year old toddler has died after been mauled to death by his uncle's 2 pit bulls. At the time the boy was eating ice cream in his uncle's front yard.
Two police officers conducting a traffic stop 100 yards away heard screams for help and ran to the home in Riverview, Florida.
When they arrived they saw the dogs standing over the toddler.
Family members said both dogs had been put in a crate in the front garden before Logan and his mother Stephanie Groulx arrived at the home on Saturday night.
The UK's dailymail tells upon arriving at his uncle's home, Logan Shepard went inside the house where he was given a bowl of ice cream.
Stephanie went with her sister Delores Frederick into the master bedroom along with a 15-year-old cousin of Logan.
Whilst chatting they heard screams from the garden only to realize that the pit bulls were attacking Logan.
It is thought Logan Shepard had stepped out of the house and come to the front yard where he unwittingly had let the dogs out of their crate as owner Billy Frederick had told police he put them in their crate.
The bowl of ice cream given to Logan was found on the floor by his side.
Pursuant to the incident, Animal Services responded and took possession of the dogs.
There is no animal call history at the residence, nevertheless debate has stirred as to whether a pit bull should ever be made a pet.
Police said no charges have yet been filed as they told that the boy came to die at the scene. At present it is believed it was an oversight which had led to the boy arrive at the front yard. An oversight that Stephanie Grouix will come to chastise herself for an eternity.