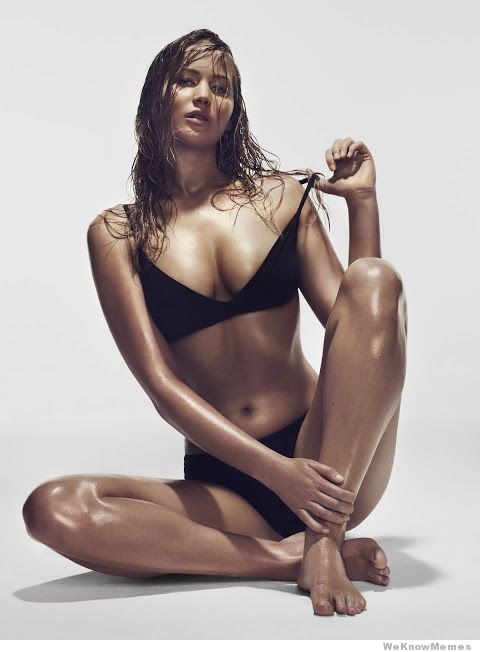 Court documents have revealed the FBI suspecting a Chicago individual by the name of Ed Majerczyk as the chief culprit behind a series of 2014 leaked celebrity images which would that fall came to be known as the fappening and or celebgate.
The hacking episode related to an avalanche of illicit images of Hollywood actresses, models and celebrities having their pictures illegally obtained on iCloud and surreptitiously shared on the dark recesses of the web.
Some of the victims included in the web of deceit in which Ed Majerczyk is believed to have 'phished' his way in included that of Jennifer Lawrence, Kate Upton, Amber Heard, Kirsten Dunst, Kaley Cuoco and many others.
According to court documents obtained by gawker, there were over 100 victims involved.
Is Emilio Herrera responsible for the fappening? Cops narrow on leaked Jennifer Lawrence pictures hacker
Is the Fappening dead? Are there more celebrity leaks in store?
The Fappening: Message from hackers: there is more to come
The Snappening leaks are real. 90K photos and videos. Content is explicit
The Snappening. Thousands of lewd celebrity images leaked overnight
Jennifer Lawrence scandal. Is it a sex crime to look?
The Fappening. When will hackers stop releasing Celebgate images
Majerczyk's name comes up after authorities told of having raided the Chicago home of Emilio Herrera, who was alleged to have breached thousands of private iCloud accounts, including many of the 100 celebrity victims noted.
Not made public until now is the fact that authorities while also searching the home of Herrera had also raided the home of Majerczyk, who inevitably gained access to his victim's accounts after posing as an Apple technical assistant.
Ironically both men shared the same laundry list of cloud based invasions. Yet for reasons not understood, authorities had declined until now to divulge Majerczyk as a suspect.
In court documents, the FBI claims Ed Majerczyk created a series of bogus email accounts like 'appleprivacysecurity@gmail.com,' which served to act as a phishing dragnet that duped the man's famous victims into providing him with their passwords.
The attacks notes gawker, 'appear to have used a combination of deceptive web domains and fake security warnings that were meant to appear as if they originated from Apple.'
In total, the FBI says Majerczyk accessed 330 unique iCloud accounts from his home a total of over 600 times. Once breached, it would've been simple for Majerczyk to download the entirety of a victim's iPhone camera roll and share it on, say, 4chan.
A report via the Sun-Times notes the overwhelming majority of the iCloud accounts accessed by Majerczk where from outside of Illinois.
Yet what makes the latest revelation even more beguiling is that neither Herrera or Ed Majerczyk have been charged in connection to the fappening/celebgate scandal. Yet.
Equally puzzling is as gawker notes is why would a prolific robber savvy enough to hijack celebrity accounts en masse not take simple precautions to protect his IP address?
Yet even more vexing is why the investigation has gone cold, with FBI agents having responded 'it's a pending investigation' and that they have 'not been made aware of any public developments.'