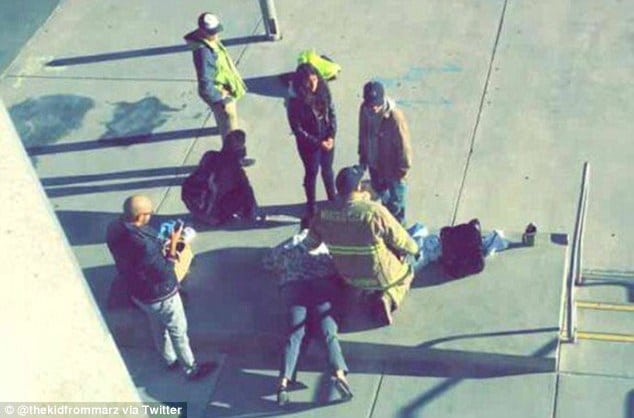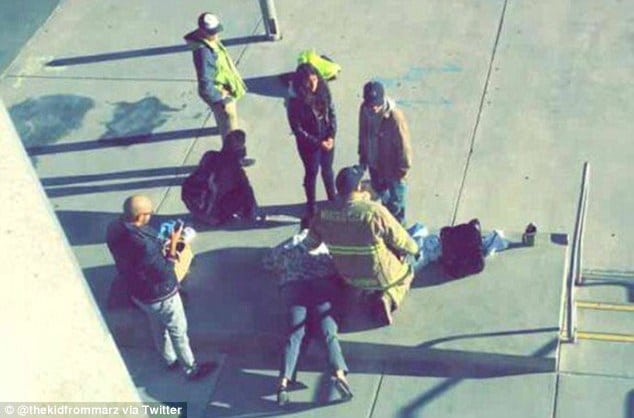 Questions are being asked as to what motivated one unidentified man in his 20's to go on a stabbing rampage which led to the man stabbing four individuals, two critically before being shot dead by cops at a University of California, Merced classroom, Wednesday morning.
Critically injured in the UC Merced stabbing were two students who were airlifted to hospital while the other three were being treated locally, according to school spokesperson Lorena Anderson.
Faisal Mohammad manifesto: 'You should have never snubbed me'
Why did Faisal Mohammad go on UC Merced stabbing rampage?
UC Merced suspect: 'He had a smile on his face, he was having fun'
The incident which occurred at 8am local time led to the school campus being put in lockdown and classes cancelled for the day.
Stabbed was a 31-year-old construction worker with Artisan Construction, who was one of three company workers remodeling the student waiting room at the Classroom and Office Building.
#Breaking: 5 students stabbed on a California university campus, @ucmerced. Suspect fatally shot #CNN https://t.co/JolYEuqANG

— Ashleigh Banfield (@CNNAshleigh) November 4, 2015
PHOTOS: U.C. Merced Stabbing –> https://t.co/a1BTIAs0u4 pic.twitter.com/gpZIIx2tC1 — ABC30 Fresno (@ABC30) November 4, 2015
Goes w/out saying. Surely also white & a loner & hated women &/or minorities. RT @ABC7 UPDATE: UC Merced stabbing suspect was a male student

— Sarah Valerio (@Sarah_SV) November 4, 2015
By 9.40 am the suspect, the as of yet unidentified man in his 20's was shot dead told Merced County Sheriff Vern Warnke according to the Merced Sun Star.
Told student Alex Lopez, 21 via Fox News the moment the suspect was shot dead:
'I was listening to a podcast, and there was a break in talking, and I just hear a gunshot,'
'You see this stuff all over the news and stuff and you see it happen to all these other schools.' 
Offered Charyea Phillips, a 22-year-old psychology major: 'Just to see something like that happen, it could have been me.'
The attack is something she would have expected to see in Los Angeles, not at a small town campus like UC Merced the student reiterated, adding, 'that's why I moved away from there.'
The rural school has about 6,685 enrolled students. It is 120 miles south of Sacramento in the city of Merced. 
The campus, built 10 years ago, was the first new campus built in California since 1965.
Officials to date haven't provided a description of the assailant or a motive for the attack that occurred outside a building as students entered it to go to class shortly after 8 a.m.
Of question is if the assailant knew his victims, or had randomly targeted them in what social media commentators regard as yet again another chapter of the monthly murder mayhems taking place in American colleges.
A school notice has since told a press conference will follow at 4 p.m. today.