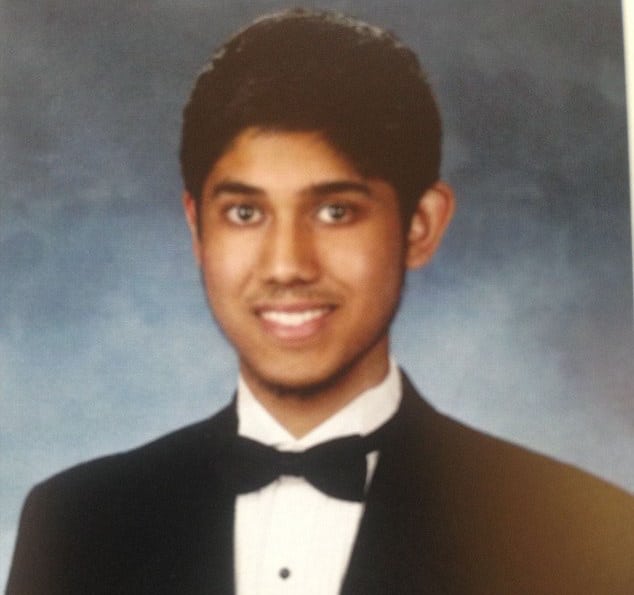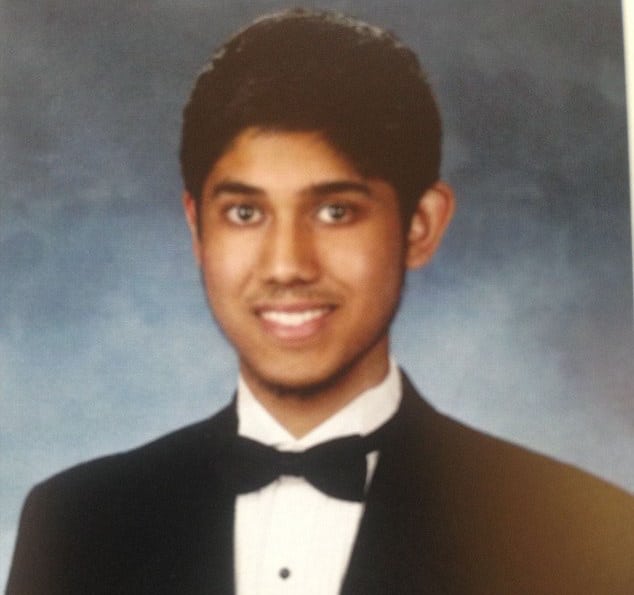 Merced County Sheriff Vern Warnke has told Thursday evening of discovering a two page handwritten manifesto on the body of UC Merced stabbing assailant, Faisal Mohammad, in which the 18 year old freshman student expressed outrage after being snubbed during a recent study group of which he was kicked out of.
In a statement, Warnke told the computer science and engineering major was angry because he was kicked out of a study group. The group was for the class he started the attack in on Wednesday morning. The manifesto also named people. It is unclear if the people hurt in the attack were also named in manifesto.
Why did Faisal Mohammad go on UC Merced stabbing rampage?
UC Merced suspect: 'He had a smile on his face, he was having fun'
What motivated UC Merced assailant to stab five?
Warnke said Mohammad, 'took his anger to the extreme.'
The manifesto, found in a pocket on a piece of clothing, outlined Mohammad's plans and was a 'script' for the attack. Warnke said the suspect's intention was pretty substantial, but he didn't the have capability — he had visions of grandeur.
UC Merced Chancellor Dorothy Leland said Mohammad was motivated by 'personal animosities, not a political agenda.'
'There is no reason to think this isn't anything but a kid upset with other students,' added Warnke.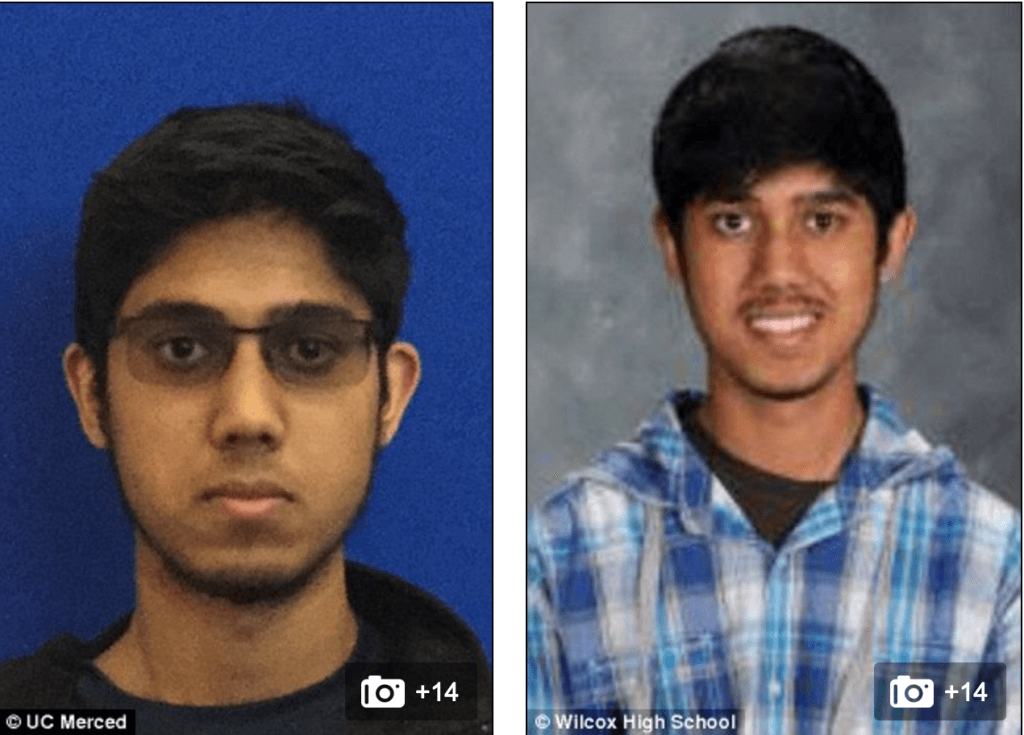 Warnke told nothing in Mohammad's personal history, electronic devices or personal items 'indicate there is any political or religious motivation.'
At the time of the take down which took place in a school classroom, the student was found to be carrying in a backpack, highly flammable petroleum jelly, ziptie handcuffs, night vision goggles, duct tape and a safety hammer used to break windows among other things in his backpack.
The discovery led to a bomb squad being called after the student was fatally shot as he sought to flee the school grounds after stabbing four individuals, including a building contractor, a female staff member and two students.
Warnke told that the backpack was neutralized, but the 'items in it (indicate he) had far greater intentions to do more harm.'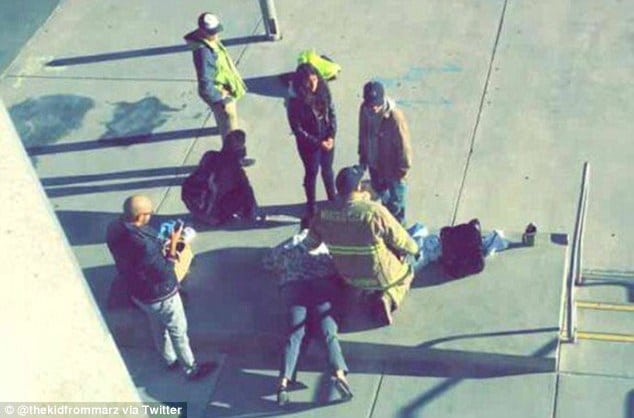 In Faisal Mohammad manifesto, the begrudged student told of his plans to spread the jelly on the floor in a bid to hinder people responding to the attack.
In a testament to the bravado and brazenness Mohammad planned to use the zip-ties to handcuff students.
The suspect also wanted to confront police officers and grab their guns, Warnke said.
Told Warnke: 'I don't know if he had the plan to die, but he wanted to confront law enforcement.'
Adding: 'There was zero radar on this fellow, and nothing to indicate that he was doing anything other than being a student at UC Merced.'
The sheriff also told of Mohammad praising Allah in his writings.