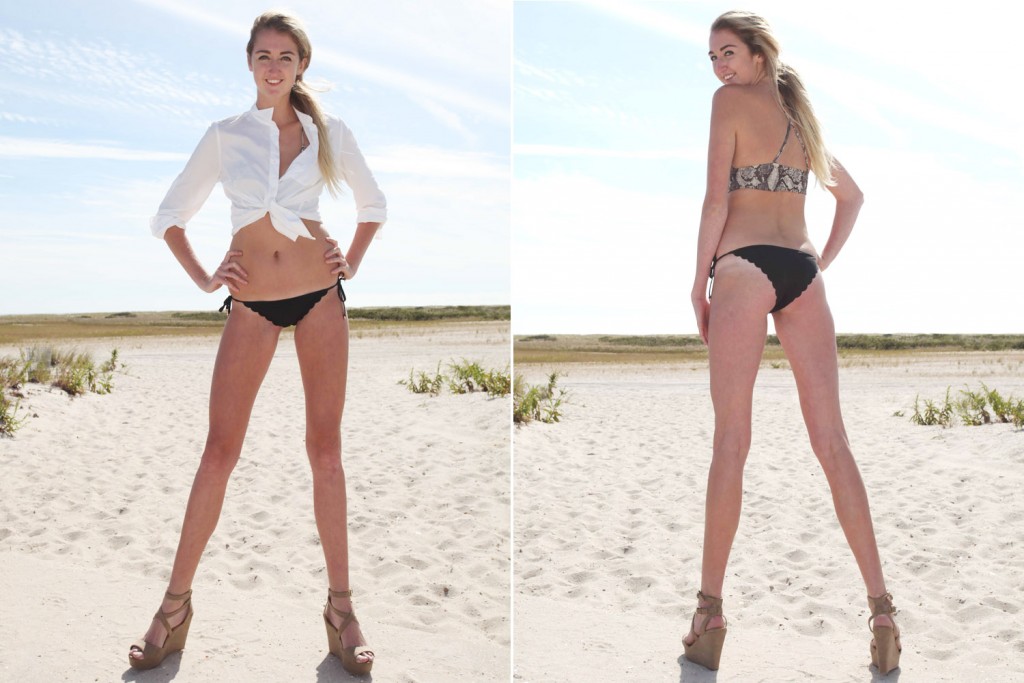 NYC transplant, Holly Burt has told in a feature that she used to get bullied over her long legs, but not anymore, as the 6'5' stunner is set to break the world record for the longest pins thanks to her 49.5 inch legs.
According to a report via Barcroft Media, Burt, 20 managed to dethrone former record holder, Lauren Williams, for the longest legs in America by half an inch.
Told the leggy Holly Burt: 'Back in middle school, I was called Daddy Long Legs, Tree or Giraffe, but the dating scene has gotten better since I moved to New York,'
'My legs are definitely an asset now.'
Burt, who lives in Williamsburg, Brooklyn, refuses to date anyone shorter than 6-foot-3, (alas …) but said she's got a lot of options.
'Fortunately, New York is full of tall, hot men,' she said.
Adds Holly: 'If I see someone in a bar who is taller than me I will go straight over and try to chat him up.
'My legs are definitely an asset now, being older I feel like people appreciate them more.'
Indeed.
The Florida native said she got her height from her "really, really tall" family — with everyone in her nuclear family topping 6 feet.
Tells Burt: 'I first realized I was really tall when I was in 2nd grade and I was taller than my teacher.
'My mum is 6ft 1in, my dad is 6ft 3in, and my sister is 6ft. I happen to be the youngest and the tallest in my family.
'My grandpa who just passed was 6ft 8in, my uncle is 6ft 7in, so it's a really, really tall family.'
While dabbling in modeling, Burt has told her main focus are her graduate studies. 
That said Burt is open to opportunities, telling: 'I would be so down with doing a little show down with Lauren Williams. She seems like a nice girl and I'm interested in meeting someone with long legs just like me.'
Images via instagram
Brooke Banker has the longest legs of NYC
Alexandra Robertson insists she has the longest legs in the world.
Anastasia Strashevskaya, lawyer wins Russia's Miss Longest Legs competition.
A photo posted by Holly Burt (@hollyburt) on