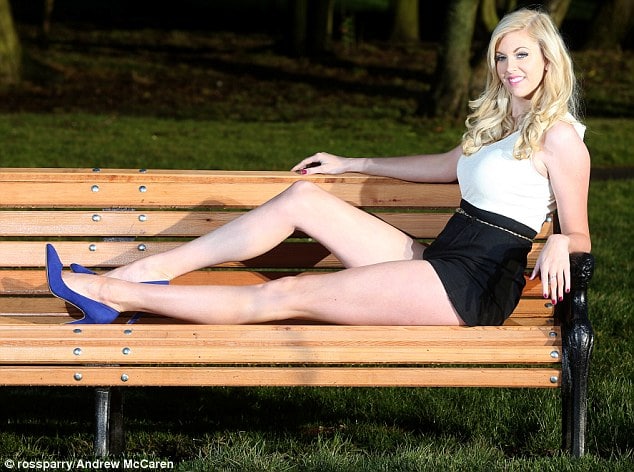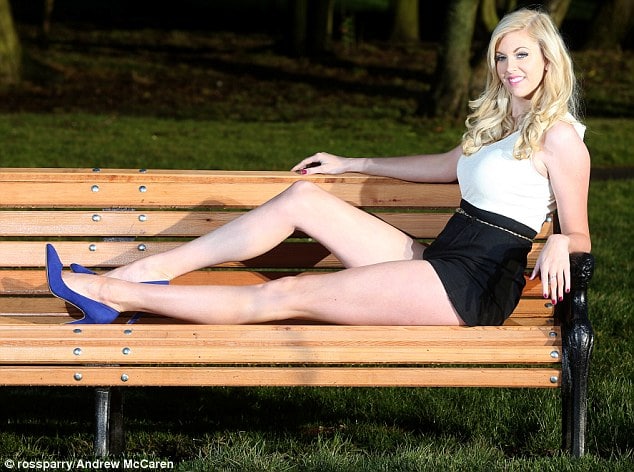 Anastasia Strashevskaya, lawyer wins Russia's Miss Longest Legs competition.
Brooke Banker has the longest legs of NYC.
At 6'1 it may make it easy for Britain's Alexandra Robertson, 20 to make claim that she indeed is the possessor of the world's longest legs.
The curiosity to find out how long her own legs came after Anastasia Strashevskaya, a trainee Russian lawyer with 42 inch pins recently won Russia's Miss Long Legs contest. To her delight Robertson went on to that she had 5 inches over her Russian rival, measuring at 47 inch pins.
Reflected the model who also happens to be a size 34 DD and wears size 10 dresses: 'It is crazy – I had no idea my legs were quite that long.'
Robertson from Blackpool, who is 6ft 1, said that next year Miss Longest Legs should be opened to the whole world, adding that she would fancy her chances.
While pursuing a degree in musical theater, Alexandra Robertson also pursues modeling, having being picked up by a local agency after entering a competition when she turned 18. These days she primarily models bridal wear and perhaps not surprisingly lingerie.
Told the leggy model: 'I do get some stares and I suppose I do intimidate men sometimes, especially in my high heels, but it's not intentional. I often hear things like "do you play basketball?" but I just turn around and reply "no, do you play mini-golf?" and we end up having a laugh.'
Fortunately Miss Robertson's height doesn't intimidate her boyfriend of two years, Laurson Moston, 21.
At 6ft, he is only an inch shorter than her. 'He doesn't mind  my height at all,' she said.  'He did ban me from wearing really high heels when I'm with him, though, because I tower over him then.'
Being tall is something of a family trait. Miss Robertson's sister Lorna Rycroft, 33, is the same height as her.
But it also has its pitfalls. Told the leggy model: 'Getting clothes to fit, especially fashion clothes, is a bit of a nightmare.'
Not that some of us don't mind the occasional tall order….