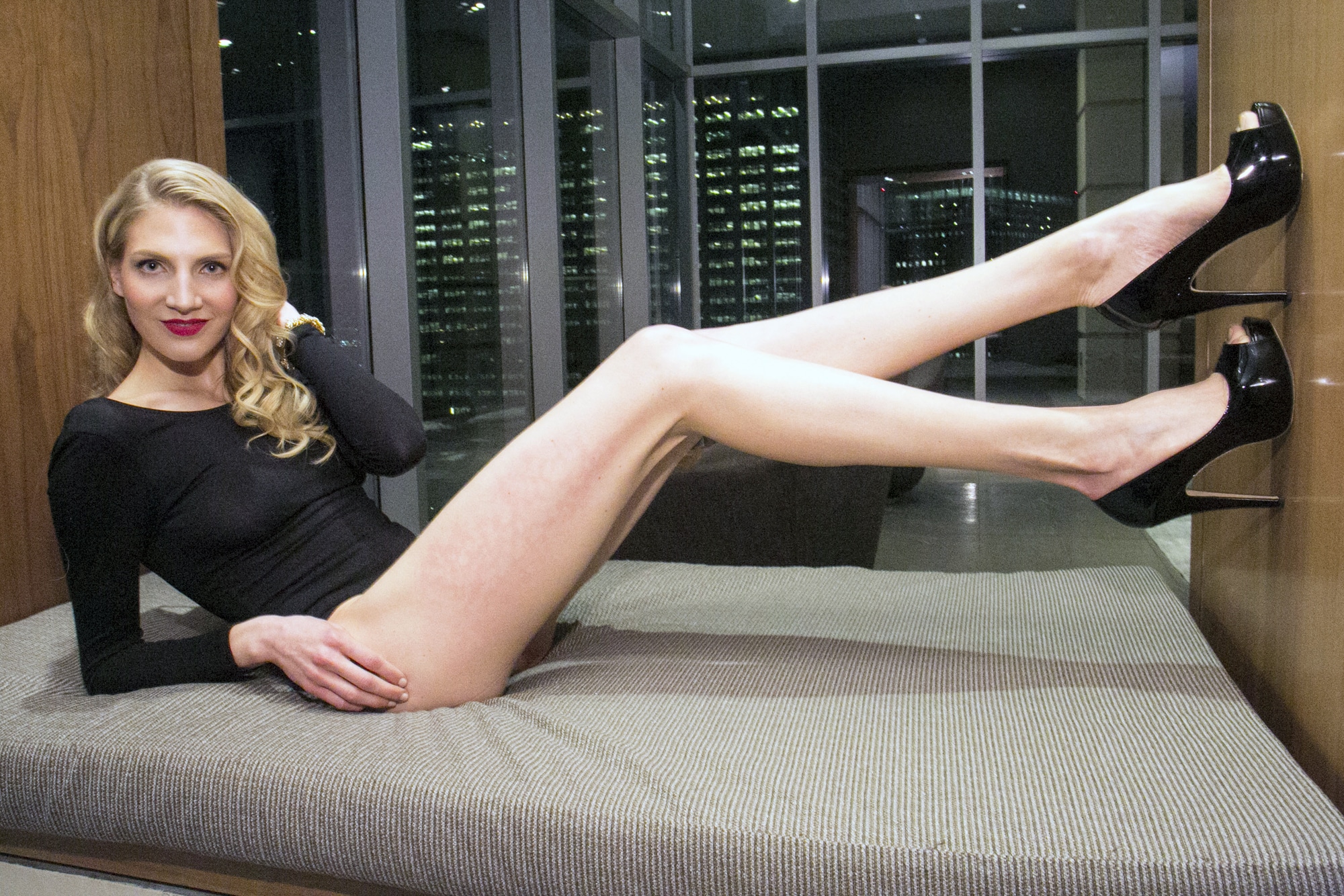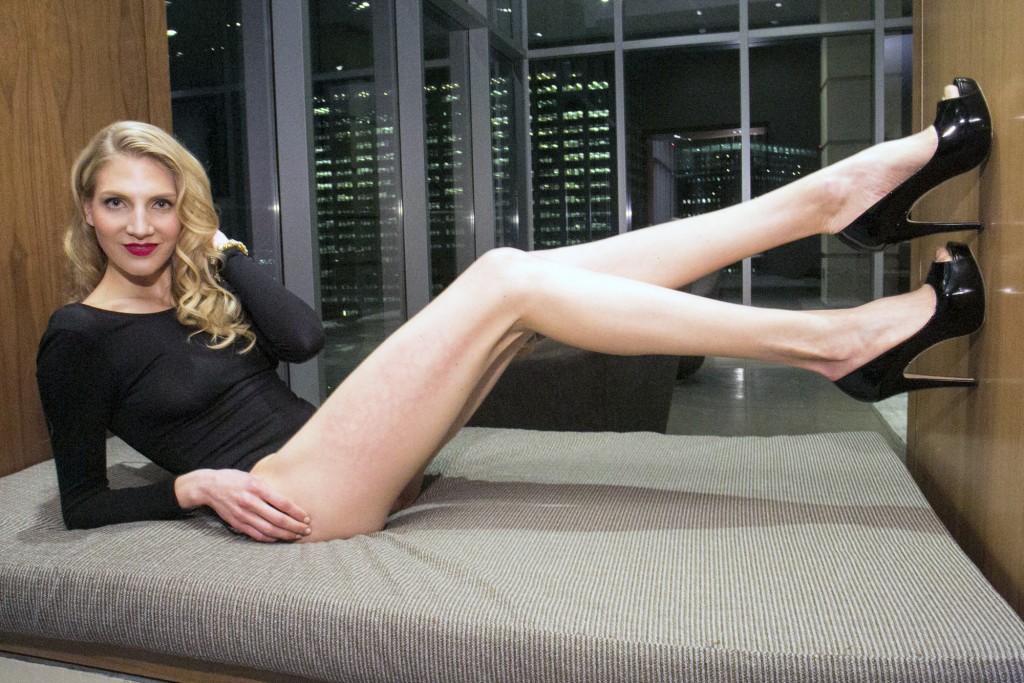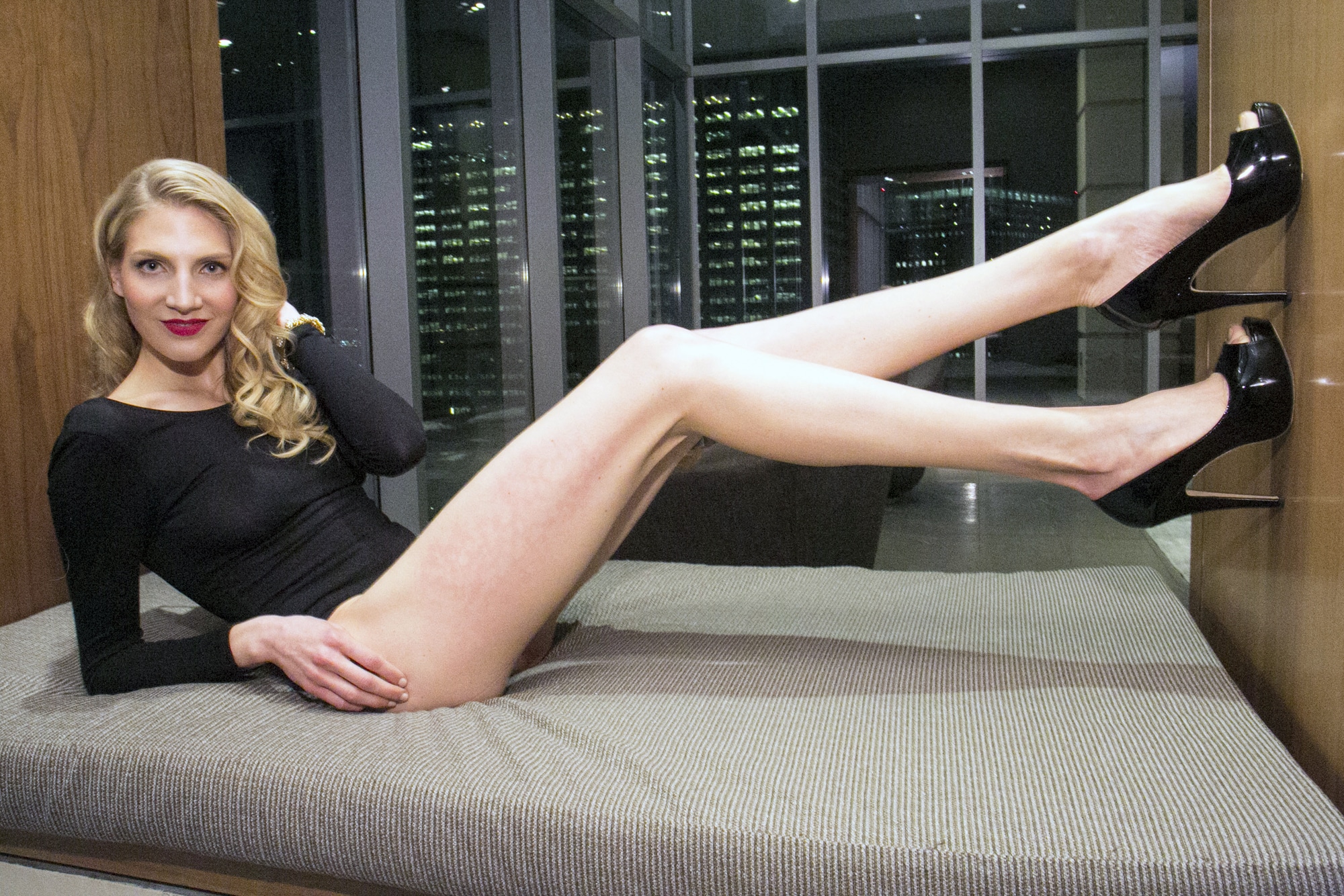 Russia may have Anastasia Strashevskaya, a 19 year old law student and the UK, Alexandra Robertson, a 20 year old part time model, but NYC has Brooke Banker, 26 for its version of the holder of the longest legs.
According to the nypost, Banker has the longest long legs out of all the above girls with 47 inch out seam at 5ft 11 inches tall. Well not quite, Robertson also sports a 47 inch out seam whilst Strashevskaya has 42 inches.
That said, proportionally, the Brooke Banker's legs are quite a bit longer than her British counterpart's. While Banker is 5-foot-11, Robertson is 6-foot-1. That means Banker is 66 percent legs, to Robertson's 64 percent.
Tells the post: A former Penn State volleyball player who eschews heels for flats, Banker dreams of being a television host and says lanky legs are so common in her family that even her goldendoodle, Tuna, has uncommonly long ones.
Indeed.
Reflects the demure Amazonian: 'I've been around tall girls my whole life with volleyball, so I know my legs are long, but I never thought to enter a contest or get a title,'
Until the nypost came along that is.
'It's not necessarily what I'd like to be known for. It's just how I was born. I didn't do anything special for it,' she says.
Based in Manhattan, Brooke Banker has always been told she ought to be a model but instead focused on sports. Hence her post on the elite national championship Penn State volleyball team.
Having earned a bachelor's degree in public relations Banker later moved to Los Angeles County in 2009 and pursued an additional degree in aviation science with the intention of becoming an air traffic controller. But that's when she turned to modeling.
Offers Banker: 'One of my best friends was taking up photography, so we started shooting,'
'I decided to move back to New York in 2010 and give modeling a shot.'
Tells Monarch CEO Catherine Smith, the modeling agency Banker started modeling for over a year ago in NYC: 'She definitely has the longest legs of any model that I've worked with,'
'She's the newest talent who we're excited about. She's super-sweet, professional, beautiful, and did I mention those amazing legs?'
Whilst her long legs may be helping her in modeling, it sometimes makes acquiring outfits a little more vexing.
Of heels: 'I'm big into boots, sneakers, sandals. I generally only wear heels if I'm getting paid.'
And in case you're wondering if Brooke Banker gets told she has  long legs, you're right.
Tells Banker: 'Almost every day, someone feels compelled to tell me, as if I don't know. [On modeling gigs] some people will take awhile and then say, 'Wow, you're all leg.' Other models encourage me to get into leg modeling.'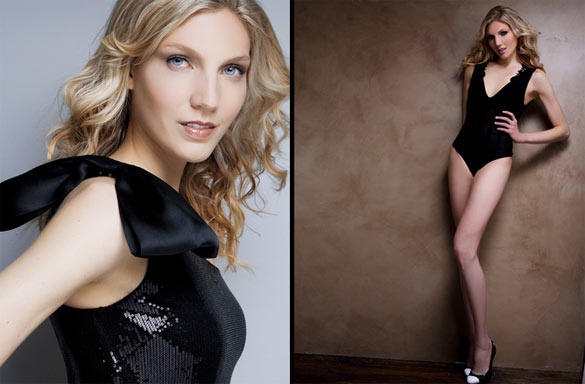 An avid fan of cooking and reading food blogs, Brooke Banter offers the following: 'I eat mostly vegan, but I'm not strict.'
Except that is for chocolate.
'I didn't like chocolate growing up, but I recently rediscovered it and eat it at least three times a day.'
Keeping fit and lean involves hot yoga and spin classes.
'With my height, I am lucky. I don't gain weight too easily or noticeably, but I also don't gain good weight easily. I know people will say, 'Spare me,' but if I try to get my legs a little thicker, it's hard for me."
As for the opposite sex, Banker is single. Friends reckon she may be a touch intimidating for most men.
'I try not to think about it too much. And I don't want to sound creepy, but I get approached by a lot of really short guys or guys with fetishes.'
Don't we all…?
While fashion magazines may come calling, Banker says she'd love to get a national commercial campaign — and dreams of being a weather girl or a host on "Good Day New York," which she watches religiously.
But back to Brooke Banker's long legs: 'When I was in high school, I would have preferred to be 4-11 rather than 5-11. But my height has helped me to play volleyball at a high level and to make a career out of modeling.'
Keep it up Brooke. The streets of NYC are salivating in your waking path…
center image found here 
For more images go to the nypost.