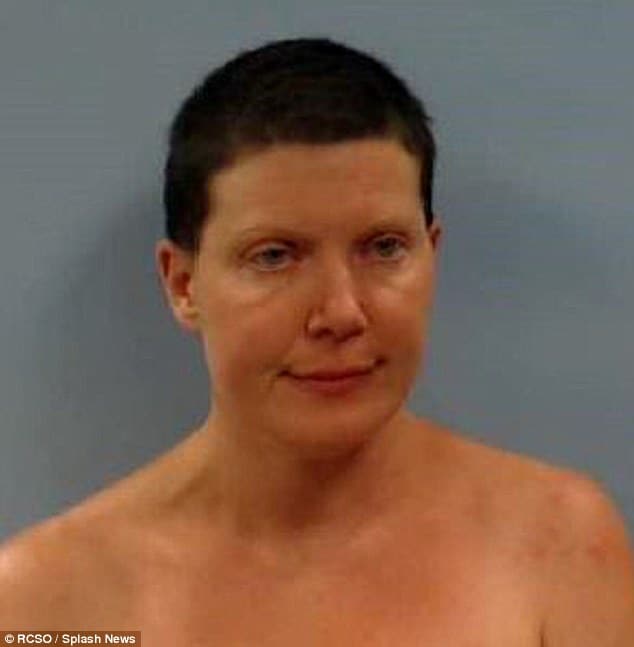 Jennifer Lien, 41, a former Star Trek actress has been arrested after allegations of exposing herself to three children under the age of 13 as she lectured their mother on how she was raising them. The incident would lead to the woman being booked on charges of indecent exposure.
The actress known for her role as Kes in three seasons of Voyager, allegedly showed her breasts and bottom to her neighbor Carey Smith's children outside her home in Harriman, Tennessee. The woman is said to have dropped by her Smith's home to comment on how the children were being raised.
According to a report via TMZ, Lien was upset because one of the children was crying after receiving a cut on the foot.
Told Smith via CNN: 'All of a sudden, here come the shirt up,'
'She started flashing and, "Woo hoo," and I said, "And what respect is that for kids?" There was none. And then she turned around and dropped her pants.'
Oh dear, mischief abound….
According to police statements, Lien was lying naked on her couch when officers issued a warrant for her arrest on September 3, all the while 'refusing to get dressed'.
Eventually, the report claims, the detectives had to dress our collective hero and carry her into their car as she threatened proceeded to kill them.


A police report noted the actress telling arriving officers: 'The offender stated she wasn't going any f–king where and we needed to leave her alone.'
Lien, who remained in custody as of Tuesday night denies the allegations.
At present it is not necessarily if the actress was on the Kool Aid syrup or not? No prior incidents of exhibition behavior have been noted.
According to a report via pagesix, this isn't the first run in with the law for our collective hero. In April, she was arrested and charged with evading arrest, resisting arrest, reckless endangerment and aggravated assault.
The actress' character on "Voyager" was Kes, an alien from a mentally advanced race with only a nine-year lifespan. The series aired from 1995 to 2001 for seven seasons. Other credits include "American History X," "Accidents Don't Happen," "Men in Black: The Series," "Battle Force: Andromeda" and voice work in "Lion King 2: Simba's Pride."
Lien is being held pending a $2,500 bond. Indeed.