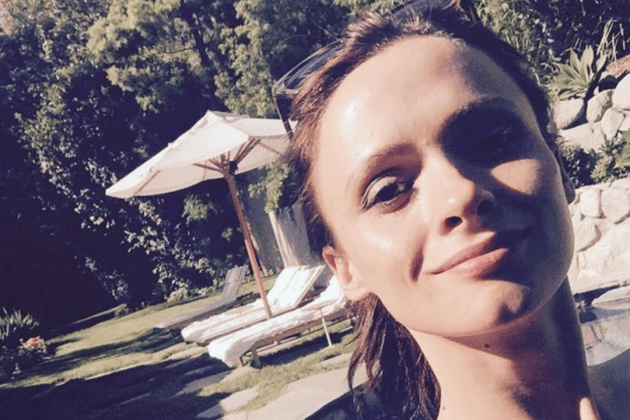 Actor Jim Carrey has issued a statement in response to the suicide death of his on and off girlfriend Cathriona White drug overdose death.
Was Jim Carrey cheating on Cathriona White?
Following news of the 28 year old Irish make up artist's drug overdose death on Monday the actor told via Fox 411: 'I am shocked and deeply saddened by the passing of my sweet Cathriona. 
'She was a truly kind and delicate Irish flower, too sensitive for this soil, to whom loving and being loved was all that sparkled. 
'My heart goes out to her family and friends and to everyone who loved and cared about her. We have all been hit with a lightning bolt.'
White's death came five days after the on and off couple called it quits once again.
Premonition that not all was good came when White wrote an ominous tweet on Twitter.
'Signing off Twitter, I hope I have been a light to my nearest and dearest,' White wrote. 
The tweet on September 24 came the day the couple are said to have called it quits once again. Who may have called time out is not necessarily understood.
Responding to the discovery of White's body at her Los Angeles, California home Monday night, Chief Ed Winter of the Los Angeles County Coroner's office said: 'It was reported as a possible suicide. She was pronounced dead at 8:40 pm at a residence in the 15000 block of Briarwood, Drive.'
'There was a note found and pills located near her. I don't know what was in the note, but according to (investigators), it was addressed to Mr. Carrey or referred to his name.'
The woman's death comes after a tempestuous relationship which saw the pair come together and then split before reconnecting again in May.
Asked what had led to last year's break up, Carrey had told  in a vague response previously: 'I did go out with an Irish girl. We're not seeing each other anymore. But she is lovely.'
Told friends and family of White who packed her bags for the US in 2009 after studying beauty and complementary therapies in Ireland: 'Of all the people, you wouldn't have expected it. Cathriona was always lovely looking, but she wasn't pushy – she was very shy really, and quiet.' 
'Most of her friends had emigrated and her brother was working abroad with the army and I think she just thought, "I want something a bit more glamorous." She didn't make a big deal of it,' another school-friend said. 'She didn't say she was going to Hollywood – she just said LA. I think Cathriona always wanted a bit more than Cappawhite.
'She is not a fame-seeker or anything like that.'
In lieu of her death questions have been raised as to whether White had been an avid user of drugs and whether that may have in fact caused the on and off couple to split and if that may have influenced her decision to take her own life?
While an autopsy has not yet been performed, White was found with prescription pills by her side as a coroner and toxicology report will seek to determine the exact cause of the doomed 'too sensitive for life' woman's death.