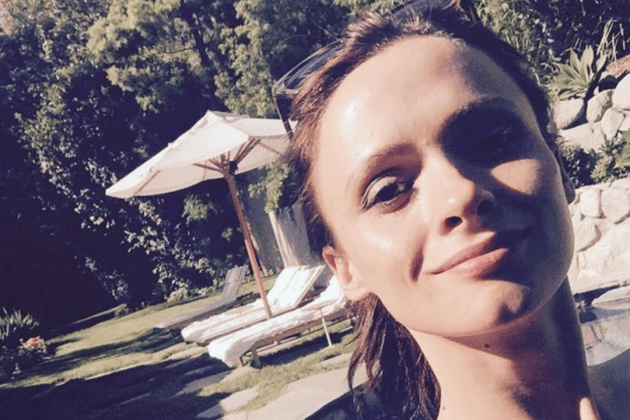 New images making their way on the internet have cast aspersions on what led to Jim Carrey's on and off girlfriend Cathriona White committing suicide, with some wondering if the famed Hollywood actor was flirting with other women and or worse even cheating?
A sensibility that may not have been lost on the small town Irish import looking for big love and believing she had at last found it. Or had she?
In an exclusive with the dailymail the tabloid reveals on the day Carrey broke up with White the actor rather than taking solace (as some would expect) instead was seen hobnobbing at an A list Hollywood art party.
Cathriona White, Jim Carrey dead girlfriend: Was she hooked on drugs?
Cathriona White suicide: Why did Jim Carrey's ex girlfriend kill herself?
Writes the dailymail: A pair of starstruck art lovers snapped the comedian smiling ear-to-ear while in deep conversation with a person wearing a blazer, looking as though he didn't have a care in the world.
Two other pictures posted to Instagram show the actor chatting up beautiful women at the event, while wearing a shirt that reads: 'Call my agent.'
From there Carrey was observed attending another party at Milk Studios two hours later where he posed for selfies with attendees.
Reflected one commentator: 'He didn't look sad. He fit in just like every other hipster at the party,'
It would be just four days later Carrey's 28 year old ex was found dead of suspected drug overdose.
Next to White's body were prescription pills and a suicide note she had written referencing her break up to the illustrious actor.
Throwing conjecture as to what led to the make up artist killing herself is the idea that the Irish born woman from a small town of Cappawhite in Ireland's County Tipperary was simply overwhelmed with the A list world that the actor coveted and so easily fit in.
White had only arrived in America in 2009, moving to Los Angeles where she set out to pursue her ambitions after beauty and complementary therapies in Ireland. In Carrey the Irish lass had come to believe in big love but in Carrey's mover and shaker world, she may have been little more than a new curiosity and side show.
Also of question is the idea that White must have been smitten with the 53 year old actor believing that he was the one only to eventually realize that she may have simply been one of many women in the actor's life who has seen no shortage of dating a string of starlets over the years.
Which is to wonder was the sensitive soul of Cathriona White overwhelmed by the makings and goings of Hollywood and how movers and shakers such as Carrey and how powerful men like him were coveted and adored? By other women no doubt, something that may have overwhelmed the 'country town' girl struggling to adjust to the temper of her big time actor Hollywood boyfriend who could have anything and or anyone he wanted.
Also of question is who was paying the rent for the make up artist's $1.1 million house White was renting at a cost of $5000 a month.
The three-bedroom luxury home came equipped with a swimming pool and spectacular views overlooking a valley.
Sources have told this author that Carrey himself was paying for White to stay at the home after recently moving out of a West Hollywood share where she had been only paying around $600 a month.
Which is to ask since when do barely known make up artists come up with $5000 a month rent money and whether the break up may have sent the woman over the edge given the realization that she might have to now move out of the gilded home that Carrey had rented on her behalf.
Raising questions as to how White could have ever managed to pay rent a regard of Cathriona White IMDB profile showed White working as a make-up on the TV series 'The Online Gamer' and also had a walk-on role. 
However, her professional profile doesn't list any work since 2013, when she worked as a make-up artist on a short film called Solitude. The lack of consistent work would almost solidify the idea that White was not paying rent from her own pocket and according to scallywagandvagabond's source the beneficiary of multi millionaire Carrey.
Neighbors tell the woman had been at the house the last 3-4 months, the exact time when the pair rekindled their relationship this May after breaking up earlier.
Told a neighbor via The Sun: 'She wasn't smiling. She seemed paranoid — she'd also installed security cameras all over the property in the last couple of months.'
Another neighbor said: 'There were fire trucks and police cars up here between 9pm and 11.30pm.
'She was very private and had only lived in the house a few months. I'd heard Carrey was her boyfriend but never saw him here.'
Meanwhile in England, White's mother Brigid Sweetman spoke of her devastation after her daughter was found dead in a suspected suicide.
Her mother told a family friend of her heartbreak, saying: 'My Cathriona is dead. My Cathriona is dead.
'Can you believe it? What am I going to do? What am I going to do?' 
White's body is due to be flown from the U.S. back to County Tipperary where she will be buried.