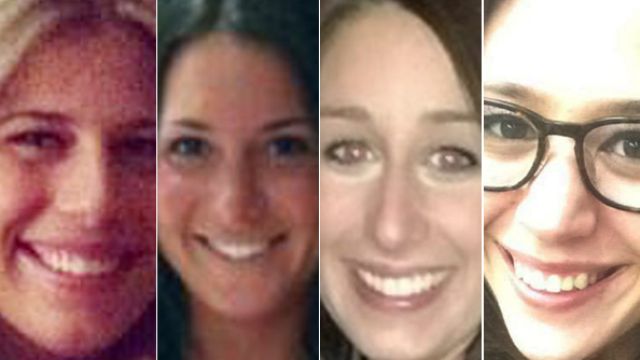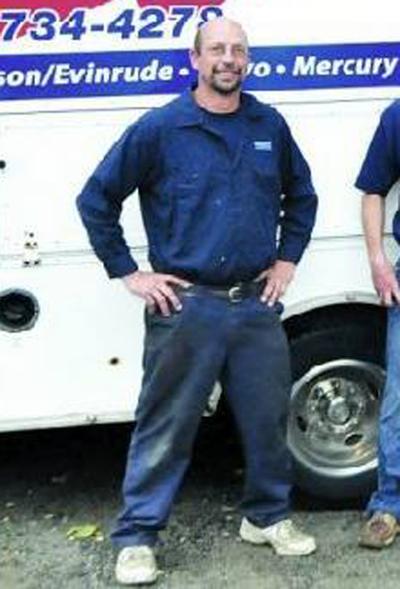 Steven Romeo the Long Island, NY driver who slammed into a limo full of bridesmaids, including the bride in lieu of summer celebrations and a carefree Saturday in the Wine County has admitted today that he got boozed up before setting out from his Southhold home.
Photos: Identities of 4 Long Island limo bridesmaids killed released.
Steve Romeo Long Island bridal hit and drink driver was involved in previous fatal episode
Photos: Identities of 4 Long Island limo bridesmaids killed released
According to a report via the nypost the sicko conceded having drunk 'some beer' prior to getting into his red doge truck and driving it down Route 48 before ramming it in the bridal limousine, almost slicing it in half.
Said Suffolk County District Attorney Thomas Spota at a press conference Monday afternoon: 'This was a gathering of young women who were behaving responsibly by hiring a limo for the day enjoying the North Fork.'
While the investigation is in the 'preliminary stages,' Spota said they do know that the trip started at 24-year-old Lauren Baruch's home in Smithtown Saturday morning.
The girls first stopped at Long Island Spirits, a distillery on Sound Avenue, where they hung out for an hour.
Amy Grabina, one of the four women who was killed in the crash, tagged an Instagram picture captioned "Wine not" with a red-wine emoji of her holding a pink-colored drink at the distillery Saturday afternoon.
The pals then went to Vineyard 48, where they were picked up around 5:15 p.m. by their limo driver to head back to Smithtown, which required the driver to make a U-turn to head westbound on Route 48.
A U turn that may have been illegal.
Carlos Pino, 58, told investigators he did not see Romeo's car coming. But investigators said an eyewitness did see the red truck heading down the street.
'The limo was turning right in front of the truck and the crash occurred at that point,' Spota said.
It is still unclear how fast both the limo and truck were going when the vehicles collided.
Whilst Romeo initially stayed at the scene, cooperating with cops at one point he took off, hopping a 6-foot black fence and walking down a 'very steep embankment.' At the time the man had sustained broken ribs and a bloody nose.
Cops would eventually bring the man down, bringing him back to the crash site and administering a field sobriety test. The results of those tests have yet to be released. Results that Steven Romeo was in all likelihood not particularly gunho about having revealed. 
Since his arrest and arraignment Sunday, the man has pleaded not guilty to a charge of DWI charge, with the DA's office telling that more charges could be brought up agains the man as the investigation continues.
Reiterated Spota: 'We do know from him that he had consumed alcohol prior to the accident. He told us that.'
Killed in the incident were four women, Brittany M. Schulman, 23, Lauren Baruch, 24, Stephanie Belli, 23, and Amy R. Grabina, 23.
Three of the women were pronounced dead at the scene and one later died at an area hospital.
Surviving the crash with "very traumatic injuries' told Spota were Joelle Dimonte, 25, Olga Lipets, 24, Melissa Crai, 23 and Alicia Arundel, 24.