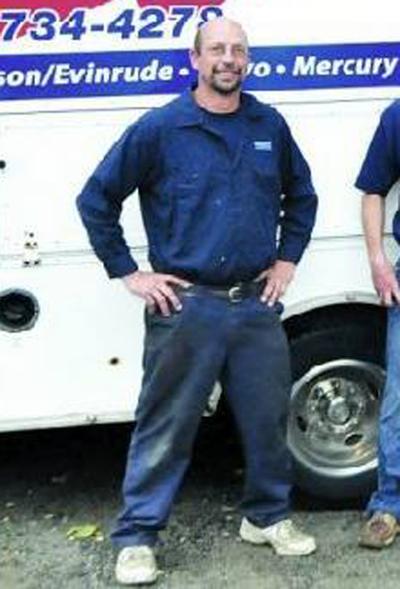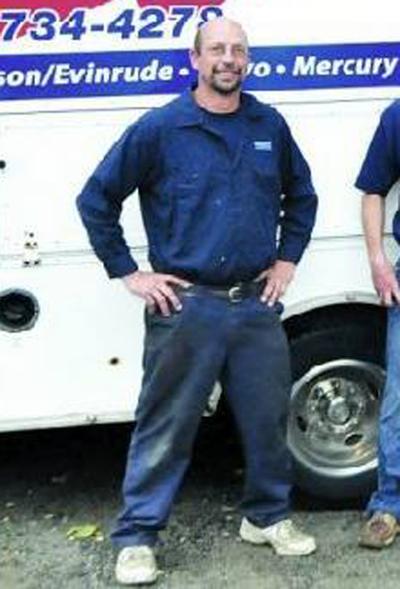 In new developments it has been revealed that Steve Romeo, the 54 year old driver of a red pick up dodge that yesterday afternoon plowed into a bridal limousine killing four bridesmaids, including critically injuring the bride had been involved in another fatal accident last year which left his co worker dead.
Steven Romeo, driver who killed bridesmaids: 'I drank some beer'
Photos: Identities of 4 Long Island limo bridesmaids killed released
According to a report via the Suffolk Times, Romeo the co owner of Romeo Dimon Marine Services had been operating a skid steer loader at work in January of 2014 when a bucket fell off the truck killing  striking and killing 30-year-old co worker, Andrew Leone.
Although in that incident cops ruled Leone's death an accident, declining to press charges against Romeo, yesterday's drunk driving crash will likely lead to Romeo being criminally arraigned.
Following the accident in 2014, Romeo and his business partner Kris Dimon were fined $28,000 for four 'serious' safety violations.
Leone was not wearing a hard hat inside the boating firm's warehouse and suffered 'severe head trauma' after being struck in the head.
At the time, Dimon said, 'It was a tragic accident; that's all I can say. And my business or personal life will never be the same because of it.'
Further indicting Romeo are witness testimony that after plowing into the limousine, Romeo attempted to flee the scene, running into near by woods, only to be put down after cops tackled the man.
According to the suffolktimes, early Sunday afternoon Romeo came to be arraigned from his hospital bed (after incurring broken ribs in yesterday's crash) where he was charged with misdemeanor driving while intoxicated and now ordered to appear in court Friday.
Bail was set at $500,000 cash or $1 million bond as the suspect in Saturday's fatal limousine crash.
Since yesterday's crash which left a total of four bridesmaids, all from the NYC dead and three others injured including the driver of the limo, along with the bride critically injured, authorities have yet to release the names of the involved parties.
At the time of the accident which came to happen at 5.45pm along  Route 49 in Cutchogue, Long Island, NY after the bridal limo attempted to make a U turn after having momentarily left winery, Vineyard 48, Steve Romeo traveling in a red Dodge truck plowed into the limo, almost slicing the long stretched vehicle in half. 
Offered Southold Police Chief Martin Flatley via Newsday: 'He [the pickup driver] hit the brakes right before and he broadsided the limo right on the passenger side,'
Adding:  'This is one of the worst accidents I've ever seen.'
Said witness Lynne Lulfs via the New York Daily News: 'We saw bodies hanging out of the left side of the car. They looked like young girls. It was just arms, and heads and hair.' 
All of the deceased women were 24 or 25, according to the New York Post. 
Witnesses at the scene also described seeing 'bloodied evening clothes' with at least one of the victims heard screaming for her mother Southold Local reported. 
Two police helicopters assisted in the rescue and landed directly on Route 48, which was closed down and remained that way for several hours, according to Fios 1.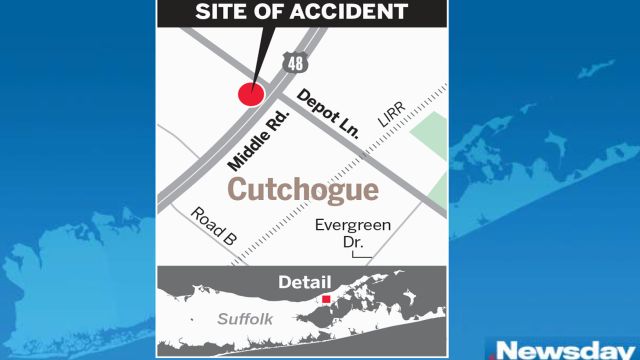 The driver of the truck that struck a limo, killing 4, has been charged with DWI, police say http://t.co/DUwYF9C9r7 pic.twitter.com/PJAWyLg9U4

— Newsday (@Newsday) July 19, 2015
4 women were killed after a pickup plowed into a limo that had just left a vineyard, cops said http://t.co/DUwYF9C9r7 pic.twitter.com/jVicn9MzOv
— Newsday (@Newsday) July 19, 2015
4 women were killed after a pickup plowed into a limo that had just left a vineyard, cops said http://t.co/DUwYF9C9r7 pic.twitter.com/jVicn9MzOv

— Newsday (@Newsday) July 19, 2015
Major North Fork road closed after truck hits limo, killing several, officials say http://t.co/DUwYF9C9r7 pic.twitter.com/gJuA3isvh7
— Newsday (@Newsday) July 19, 2015