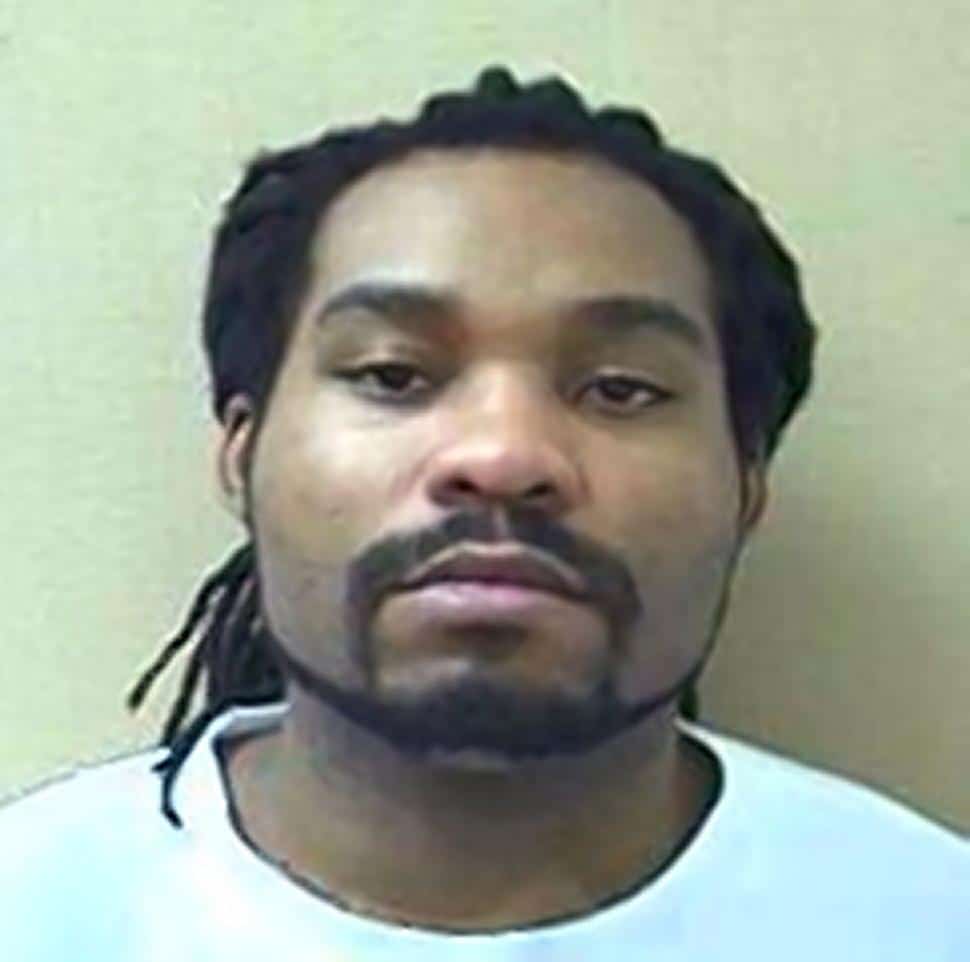 Convicted murderer Kristopher McNeil, 29 who escaped from a Winston-Salem, North Carolina prison this weekend has been captured after a kitchen worker aided the man in his break out.
Arrested and since charged with harboring, aiding and abetting a fugitive along with providing an inmate with a cellphone was Kendra Lynette Miller, 33, a corrections officer placed on kitchen detail who confessed to also being the prisoner's lover.
According to a report via nbcnews, the fugitive is believed to have scaled the fence at the minimum security facility he was incarcerated in, Brown Creek Correctional Institution in Polkton on Saturday.
McNeil's arrest Sunday night at 11pm would come after the fugitive was observed walking along Highway 52 near the Davidson/Forsyth County line after being recognized by a passersby. 
Responding to the capture of the fugitive, State director of prisons George Solomon said: 'We are especially grateful to the citizens who called in tips and anyone who aided in his capture without anyone getting hurt,'
Referencing his accomplice, Miller, a food service officer, since held in Anson County Jail in lieu of $500,000 bail, the state director said: 'Unprofessional conduct by correction staff will not be tolerated,'
Adding: 'We will pursue criminal charges and support prosecution to the fullest extent of the law.'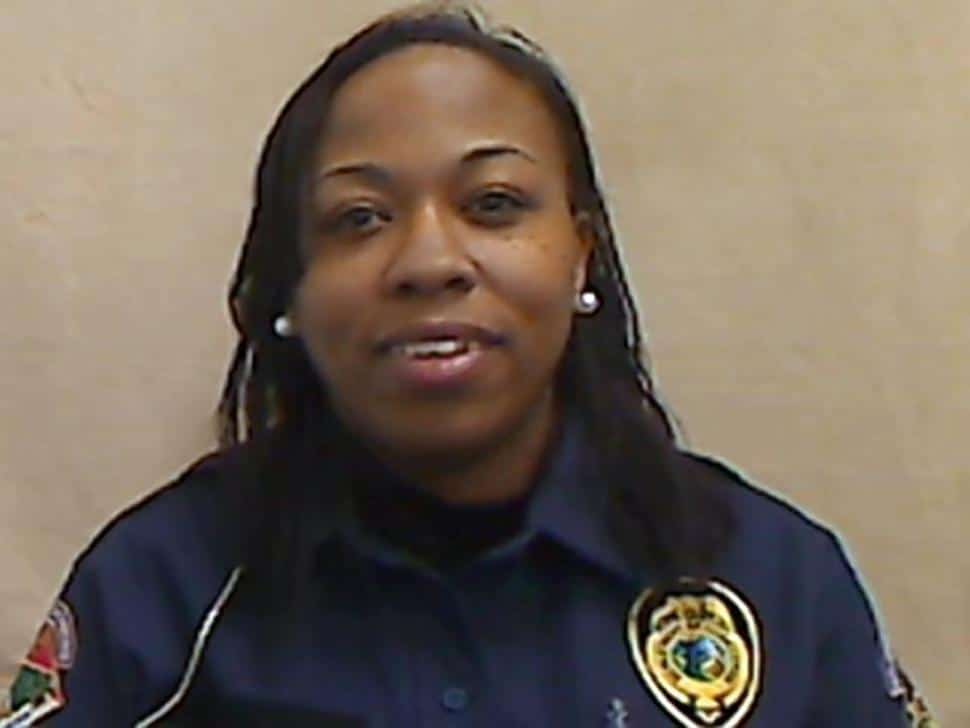 The daring escape took place after McNeil and Miller, came to have a physical relationship after the fugitive met the kitchen worker after being placed on kitchen duties.
According to WNCN, McNeil's lover had only started working in the kitchen this past December.
The report adds that McNeil was serving a 14-year sentence in relation to a 2009 second-degree murder.
McNeil's release was scheduled for 2018.
At the time, Kristopher McNeil pleaded guilty to second-degree murder and possession of a firearm by a convicted felon.
His conviction would come after killing Lancelot 'Bobby' Muir, 44, who was found shot to death along a creek near his girlfriend's home.
At the time of his death, Muir was awaiting trial on cocaine trafficking charges.
At present it is not necessarily understood if the fugitive and his lover had planned to continue relations outside of prison facilities.