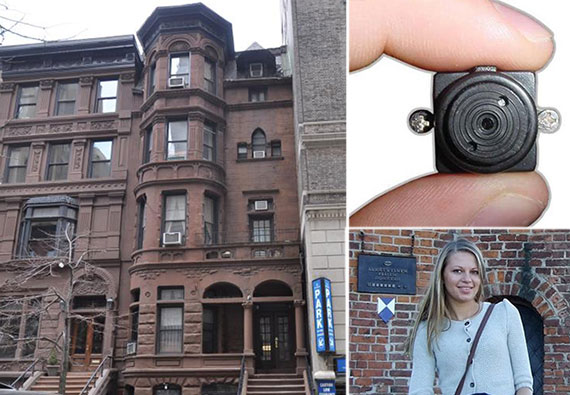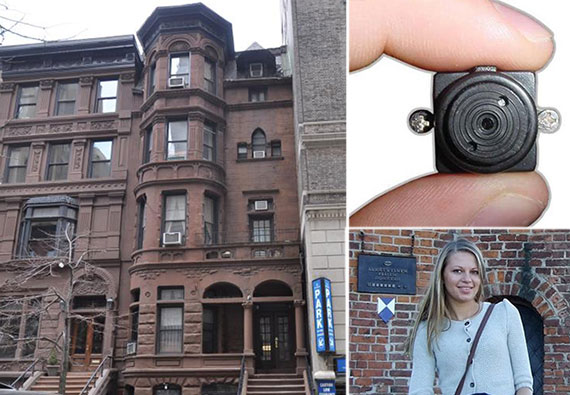 Cops have pressed additional charges against Upper West Side, Manhattan peeping tom landlord, Eli Kadoch after he was busted filming a second woman.
The charges come after detectives came across new footage of a second woman in Kadoch's UWS building after obtaining a search warrant on the 48 year old pervert.
Pictures: Aksana Kuzmitskaya landlord spied on her having sex
The new charges reports the nypost come off the back of initial charges agains the man in 2014 after the landlord's live in maid, Aksana Kuzmitskaya discovered a hidden camera in a clock in one of the nine unit West 82nd Brownstones the woman was living in exchange for cleaning chores.
At the time the 20 something woman who was receiving room and board called cops after she discovered to her horror a video camera embedded in a bathroom clock.
After taking apart the clock, the Belarus native and computer science graduate would claim to discover more than 70 images of her 'in intimate and private acts . . . using the bathroom, in her underwear, naked, and in the act of showering,' in a suit since launched against the rogue landlord.
Pictures also documented the woman 'engaged in a sexually explicit act.'
The most damning evidence was perhaps an image that showed her boss 'installing the camera within the digital clock.'
Offered Kuzmitskaya's attorney, ­Joseph Mure Jr: 'I think, maybe, he was trying to adjust the angle to get a better view.'
Also named in the suit, is the landlord's brother, Michel Kadoe, 55, who repeatedly urged the victim to live in the building after expressing misgivings.
At his arraignment Monday in Manhattan Supreme Court, Kadoch pleaded not guilty to 67 counts of unlawful surveillance.
Prosecutors now intend to consolidate the new charges with the earlier case.